News
Adam Hall bronze in bronze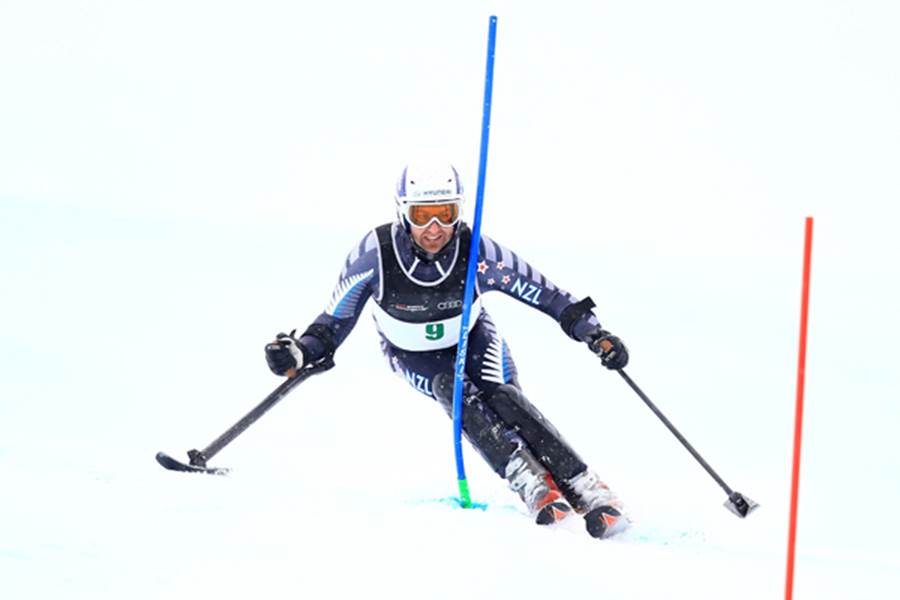 Kiwi Para skier Adam Hall has just won a bronze medal in the Men's Super Combined at the PyeongChang 2018 Paralympic Winter Games. This takes New Zealand to two medals overall, following Corey Peters' bronze on Saturday in the Men's Downhill Sitting event. This is New Zealand's 30th winter Paralympic medal and New Zealand's 220th Paralympic medal overall, summer and winter.
To win a medal in the Super Combined, you must set a combined fastest time across both Part 1, Super-G and Part 2, Slalom. Hall gave a fantastic performance in Part 1 of the Men's Super Combined earlier this afternoon, setting the 7th fastest time overall amongst a field of 32 Para skiers in the Super-G. Several big names went out amongst the 11 DNFs, including Super Combined world no 1 Markus Salcher of Austria and world no 2 Robin Cuche of Switzerland. Theo Gmur, who won the gold in the Men's Downhill Standing event contested by Hall on Saturday, was also an early casualty.
Fast forward to Part 2, the Men's Slalom Standing and Hall set a very quick combined time of 2:15.32, to take the fastest overall time. He held this for several more competitors before slipping down into silver and then finally bronze, 4.76s behind the gold medalist Aleksei Bugaev, a Neutral Paralympic Athlete. Arthur Bauchet of France finished silver after being fastest in Part 1, Super-G, earlier today.