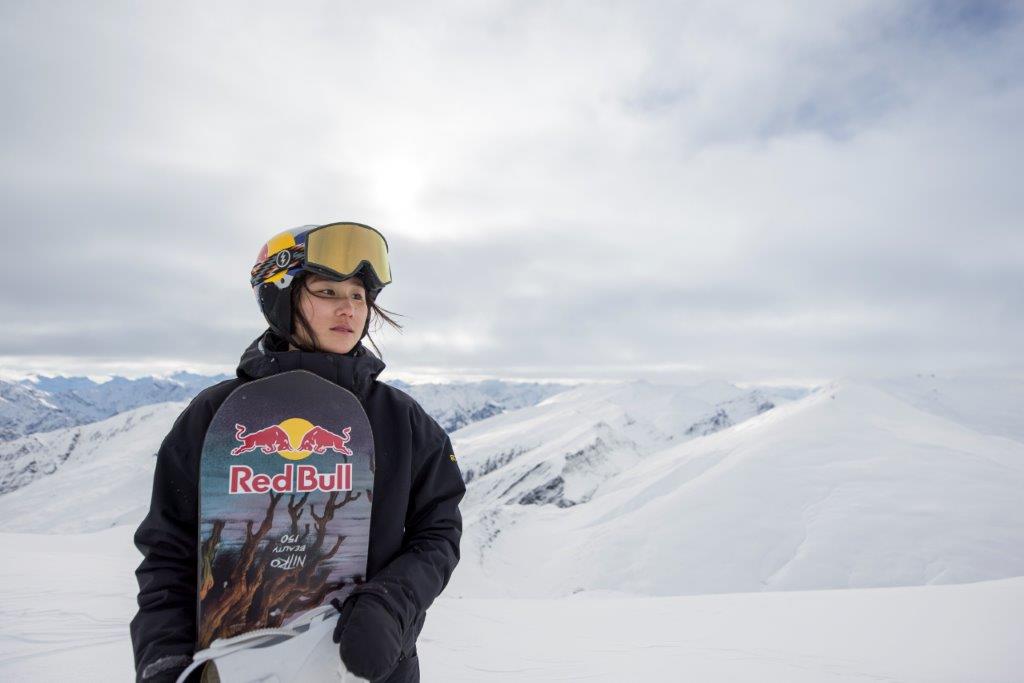 Cool Wakushima
'Cool' more than just a name
While late to the scene, Queenstown based athlete, Cool Wakushima, has quickly made a name for herself in snow sports.
Cool represented New Zealand at the Beijing 2022 Olympic Winter Games, competing in Slopestyle. In the month prior to Beijing she achieved her career best World Cup result with a 5th place finish at the LAAX Open Snowboard Slopestyle World Cup.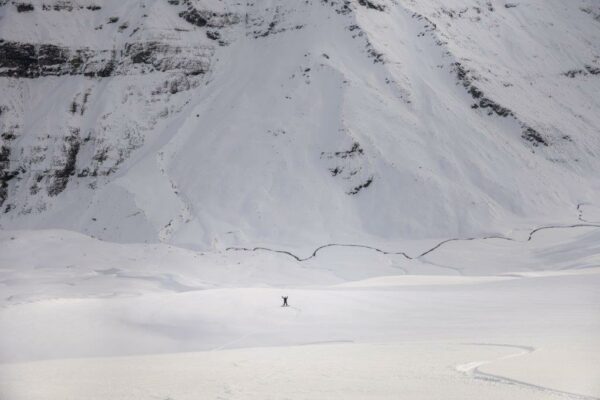 Growing up with a mother and older brother that were obsessed with snowboarding it was only natural she took a shine to the sport as well.
"As a family we have always snowboarded together and on weekend's growing up in Queenstown. When I was little, it came natural for me to pick up (my brothers) old boards and strap it on to me.
"I didn't quite grasp the competitive side of snowboarding till I was a bit older, which may sound little weird since it is a sport where you start young, but for me, I take it as a win."
Cool's love and passion were evident when we caught up with her recently and the first question?
Is that really your name?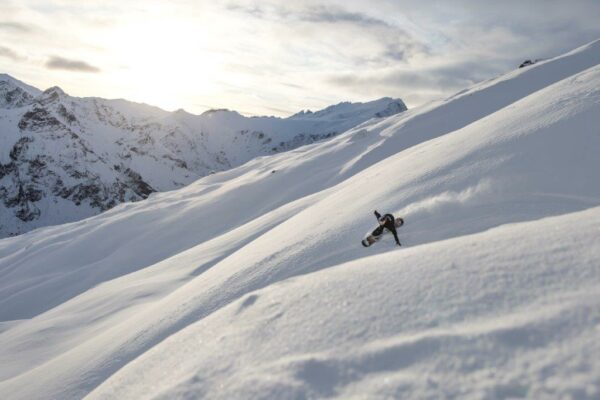 Possibly the best name ever for a snowboarder, is this your given name?
Yes, it is my given name! I wish I had an incredible story to tell about how my name was made-up but there's no story to share. My mum just liked it name and thought, ''this is it''.
You were born in Japan. When did you come to New Zealand? 
I spent my early childhood in Tokyo, Japan and moved to New Zealand in 2012. It was very different to what I had expected. For some reason, I thought we were moving to New York not New Zealand, because I didn't really know about New Zealand. I arrived at the Queenstown Airport expecting a big city and was very surprised. I settled in nicely though – I liked it a lot more than the city life. Nature was good for me too.
How did you first get into snowboarding, and what attracted you to the sport?
My family. My mum snowboarded she since was young and then I also have an older and a younger brother who snowboard. So it was pretty natural for me to pick up. We always went snowboarding together as a family on Saturday and Sunday.
Until around 16 years old, I was snowboarding as a weekend rider with my family. But then it hit me that I wanted to do it as a career. I wanted to learn new tricks and travel the world.
In the beginning, I loved snowboarding but I wasn't very interested in hitting big jumps. But now I just want big jumps! It's weird how the mindset changes when you see or get inspired by something. I'm really enjoying it now and I like that I got to choose to do it at my own pace.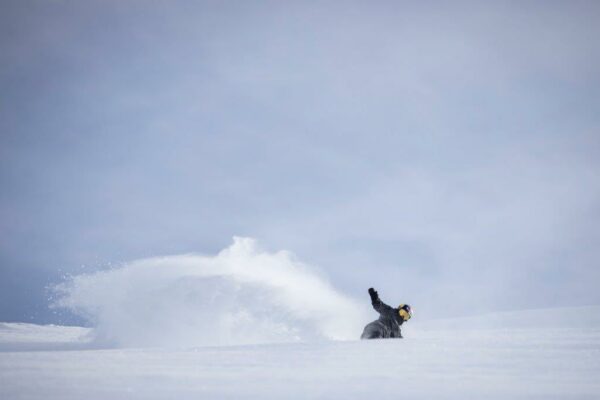 What challenges have you faced as a professional snowboarder, and how did you overcome them?
As a professional, you are constantly wanting to learn new tricks and land, but injuries always come with action sports. I think the hardest thing I've faced was the injuries I've had in the past year. It was a challenge but it was good that I was able to go through that process and learn from it.
Are there any specific tricks or manoeuvres that you're known for, or that you particularly enjoy performing?
I love front-side spins and front 7's with mute to tail grabs. It's something that I just do and whether it's a small or big jump it gives me a ''that was sick''. It's a trick that no matter where I do it, I'm like ''I think that would've looked cool''.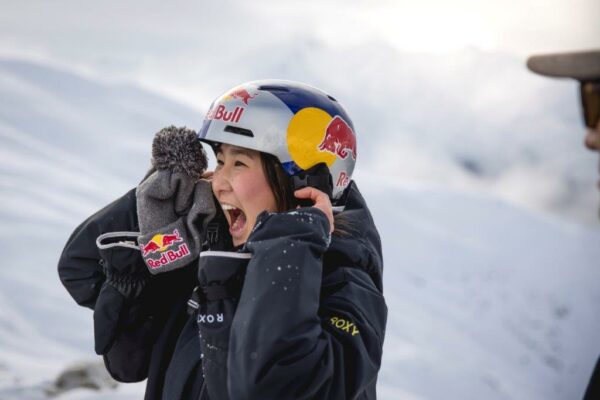 What does a typical training regimen look like for you during the snowboarding season?
I snowboard heaps during the snow season but there's a lot of behind-the-scenes training that I do as well. It's essential to have a strong body so strength and conditioning is a vital part of my training because it's a way to reduce the risk of injuries as well as help to perform at your best. I snowboard five times a week and have two days off and then I usually have two or three gym sessions throughout the week. I also get to learn about nutrition and psychology along the way.
You were at the Beijing Winter Olympics. How was that experience?
It was a pretty crazy experience! I got injured there, which sucked. I actually didn't know that I was going to make it to Beijing until the last competition that I did, which was around 2-3 weeks before. It was pretty hectic. The level of riding was insane and although I didn't really get to compete the way that I wanted to because of my injury, it was great to witness how much women's snowboarding has grown in the past years and to see everyone come together.
Have you ever had any significant injuries while snowboarding, and how did you recover from them?
2022 – 2023 Northern and Southern season was pretty rough. I had back-to-back injuries – around four. They were pretty big which put me out of snowboarding for quite some time. It was a big learning stage because I hadn't really had injuries from when I was 16 until now.
Since the Olympics, I had back-to-back injuries. I was pretty bummed. Physically I was fine and the pain would pass. It was mentally that I struggled to get myself back. It was hard but there was a lot of time spent reflecting, time to learn about myself and I had a lot of support from Snow Sports and Red Bull.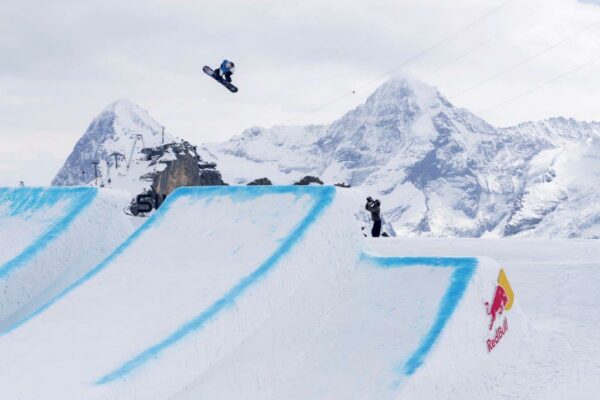 I'm so excited now to be back on the snow, back to where I was and able to snowboard with all my friends.
Are there any other athletes or snowboarders who inspire you or whom you look up to?
I love Zoi Sadowski-Synnott. She's someone I look up to. She's my teammate and it's cool and crazy that I get to snowboard with her. Watching her at the 2018 Olympics was one of the reasons I was inspired to go in the direction of snowboarding as a career.
I also love Hailey Langland. I've always looked up to her. I love how she rides – it just looks fun.
I also look up to my friends. They're not anyone famous. They're the people that I first snowboarded with that weren't my family and are the first crew I've had. They're called 'Platinum Crew'. They were all boys and I was the only girl but they never made me feel that way. They were all better than me – I could see them being better and I was always trying to chase it. They're good friends and some of my favourite snowboarders of all time.
What advice would you give aspiring female snowboarders who want to pursue a career in the sport?
They can do it; just start. I feel like the snowboarding community, especially for women, is so small. Just get amongst it. They don't have to go down the professional route. It'd be cool to see more girls in general up the hill and I hope that by watching me or other girls hit the jumps, it inspires them to hit the jumps and come to the park because I know it can be intimidating. I know it was intimidating for me when I first started.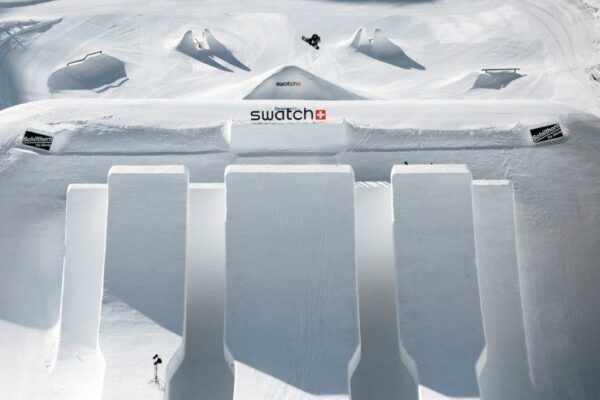 I want everyone to know that anyone's welcome in the park. It's never too late to start. I know we can get scared – for me, it was scary until I was 16 and realised what I wanted. But snowboarding is fun! It's nothing to be scared of. And one day the ''scary'' part becomes funny – you laugh and think it's funny and fun to fall over.
What is your favourite snowboarding-related travel destination outside of New Zealand?
I love Switzerland. It's really nice. I actually love the whole of Europe. It's beautiful. I did two months there on my own and it was so much fun.
Do you have any specific rituals or superstitions that you follow before or during a competition?
I clear my mind completely. I try not to think about snowboarding or anything at all. I do think about the imagery of what my run is going to look like before I drop in. But when I'm about to drop in, I look around and try not to think about any snowboarding at all. This works really well for me. For example, I'll look around and try to spot something like a parachuter up the hill and I'll be like ''ohhh'' and just drop in.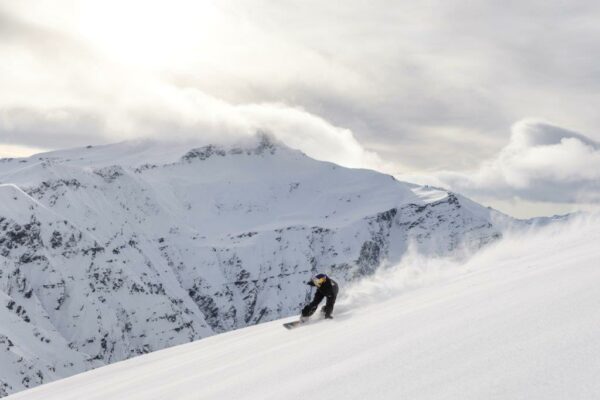 How important is teamwork and collaboration in snowboarding, especially when working with your sponsors, coaches or fellow riders?
It's really important. Snowboarding is an individual sport – when you're on the course, you're by yourself and it's not like someone is there to help. But teamwork is important, so is communicating with all your support crew. They're there to help you and they want to help you. To me, it's essential to have a good crew on the hill and I really like to treasure the moments I have up there with others and I love learning with them.
It also makes it easier to try new things. When someone else's trying or pushing you, it becomes a big motivation. Although it's an individual sport, there is a lot of teamwork that comes with it.
What are your goals and aspirations for your snowboarding 2023 -2024?
My vision is to make a name for myself within the snowboard community and get an international stage. To do that I need this domestic season, and I've got to put my head down and work hard to be ready for the 2024 northern season!