Features
Life-changing and local stories to open Adventure Film Festival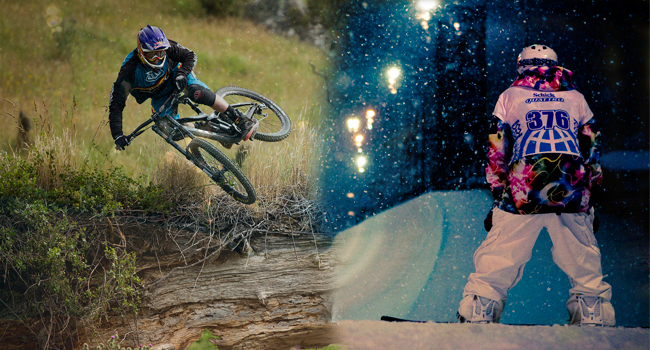 The Adventure Film Festival presented by Auckland Airport opens in Queenstown on 19 August with two compelling movies, one from the heart-in-mouth world of international snowboarding and one shot amongst the mountain bike trails and stunning landscape of the Southern Lakes.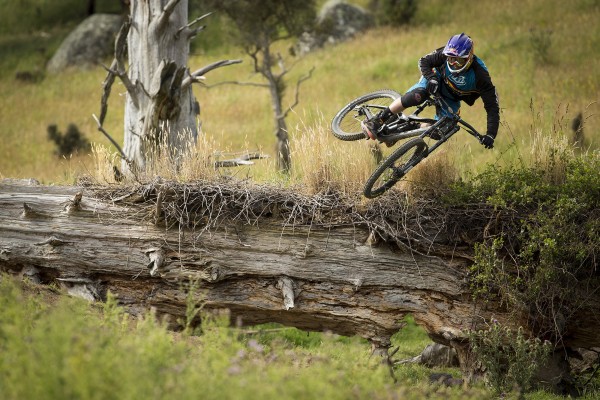 NotBad is the result of award winning Canadian production team, Anthill Films' month-long residency in Queenstown. It features the Trek C3 Project team of Brandon Semenuk, Brook MacDonald, Brett Rheeder, Cam McCaul, Andrew Shandro, Rene Wildaber and Ryan Howard getting downhill and dirty in local terrain that riders say ranks amongst the very best in the world.
Ian Dunn, Anthill Films Marketing Director, said the film channels the vibe of early skate and snowboard films into 25 minutes of pure excitement.
"It's safe to say we couldn't have made this film without the help and hospitality we received from the locals. It was the first time we have ever shot an entire film in one spot and we couldn't have asked for a better result. We're stoked to share NotBad with a hometown crowd at the Adventure Film Festival this year!" he said.
Graham Budd, Chief Executive of Destination Queenstown, said it was a real coup to have such a creative and internationally acclaimed team choose Queenstown to make this film.
"We were delighted to support the making of NotBad – it's a fun and fresh way to highlight what Queenstown and the surrounding region has to offer to mountain bikers from around the world. I can't wait to see the finished result!"
The second film of the opening night is The Crash Reel by Oscar®-nominated filmmaker, Lucy Walker. This dramatic movie uses 20 years of astounding action and verité footage to chronicle the epic rise of snowboarder Kevin Pearce during which he challenges the dominance of his friend and rival, American snowboarding legend Shaun White, but which culminates in a life-changing crash and a comeback story with a difference.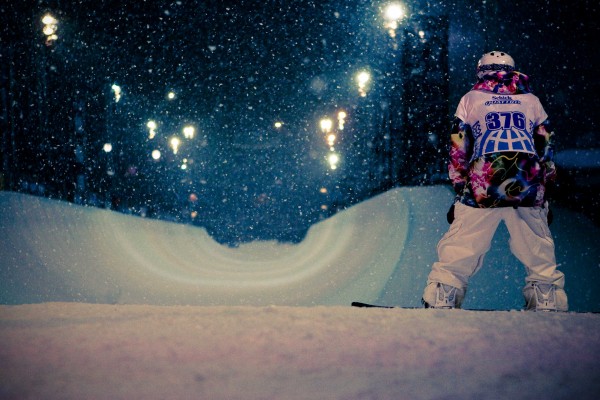 The Crash Reel had its world premiere at the 2013 Sundance Film Festival and won the audience award at this year's SXSW Film Festival. It features contributions from some of the world's best winter sports athletes including Shaun White, Mason Aguirre, Scotty Lago, Luke Mitrani and the late Sarah Burke.
The Adventure Film Festival is part of the Audi quattro Winter Games NZ that runs from 15-25 August. Malcolm Blakey, Winter Games NZ Festivals Manager, said the two films mark an inspiring and entertaining start to the screenings.
"Following sell-out sessions last year of their previous film, Strength in Numbers, we're hugely excited to be opening the event with another Anthill Films classic. It's a unique privilege to screen a brand new film shot in our own backyard," he said.
"The Crash Reel is one of the most riveting documentaries in this year's festival programme. It's a captivating story that leaves you with a huge appreciation of the risks taken by professional athletes to satisfy fans' expectations of bigger and more dangerous tricks."
Tickets for the Adventure Film Festival's gala opening night are on sale now and are expected to sell-out quickly. Both NotBad and The Crash Reel will be shown at 6pm and 8.30pm on Monday 19 August at Queenstown's Reading Cinema.
Tickets cost $25 and are available online from the Adventure Film Festival websitewww.wintergamesnz.com/adventurefilmfest and www.ticketek.co.nz, or in person from Queenstown Events Centre in Frankton and Queenstown i-SITE Visitor Centre on Shotover Street. Booking fees may apply.
Tickets for all remaining screenings in Adventure Film Festival presented by Auckland Airport go on sale Thursday 18 July. To see the full programme visit www.wintergamesnz.com/adventurefilmfest. Films will be screened at Reading Cinema, Queenstown, Cinema Paradiso, Wanaka and the newly refurbished Queenstown Memorial Centre.