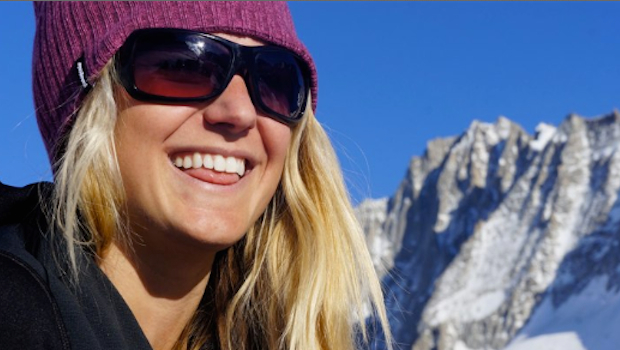 Liz Daley Killed in Avalanche
Its Been a Sad week for snow sports as we hear of another life lost in an avalanche.
Liz Daley, a professional climber, AMGA-certified mountain guide, and snowboarder from Tacoma, Washington, has died in an avalanche near the Argentine town of Chalten. Details of the accident, which occurred Monday, were reported by the Argentine news organization OPI Santa Cruz. Daley, 29, was part of a group descending Cerro Vespignani, a 7,000-foot peak near the iconic Mount Fitzroy. Others on the trip included skier Drew Tabke, snowboarder Chris Coulter, skier and guide Kent McBride, photographer Chris Figenshau and filmer Nick Kalisz. Her body was recovered overnight. This accident occurred on the same day that Canadian JP Auclair and Swede Andreas Fransson, both professional freeskiers, died in an unrelated avalanche in Chilean Patagonia.
Daley's sponsor Eddie Bauer released the following statement late Tuesday.
"We are deeply saddened to report that yesterday, an avalanche in the Fitz Roy Massif region outside of El Chaltén, Argentina, took the life of Liz Daley, a member of our Guide team.
Liz was on a ski mountaineering expedition with three other members of our snow sports team and two production crew members. The rest of the team is safe.
Liz was an accomplished splitboarder, alpine climber and mountain guide who was born and raised in Washington. She was a beloved member of our snow sports team and will be sorely missed by all those who knew her."