Features
Mt Hutt opening day delivers smiles all round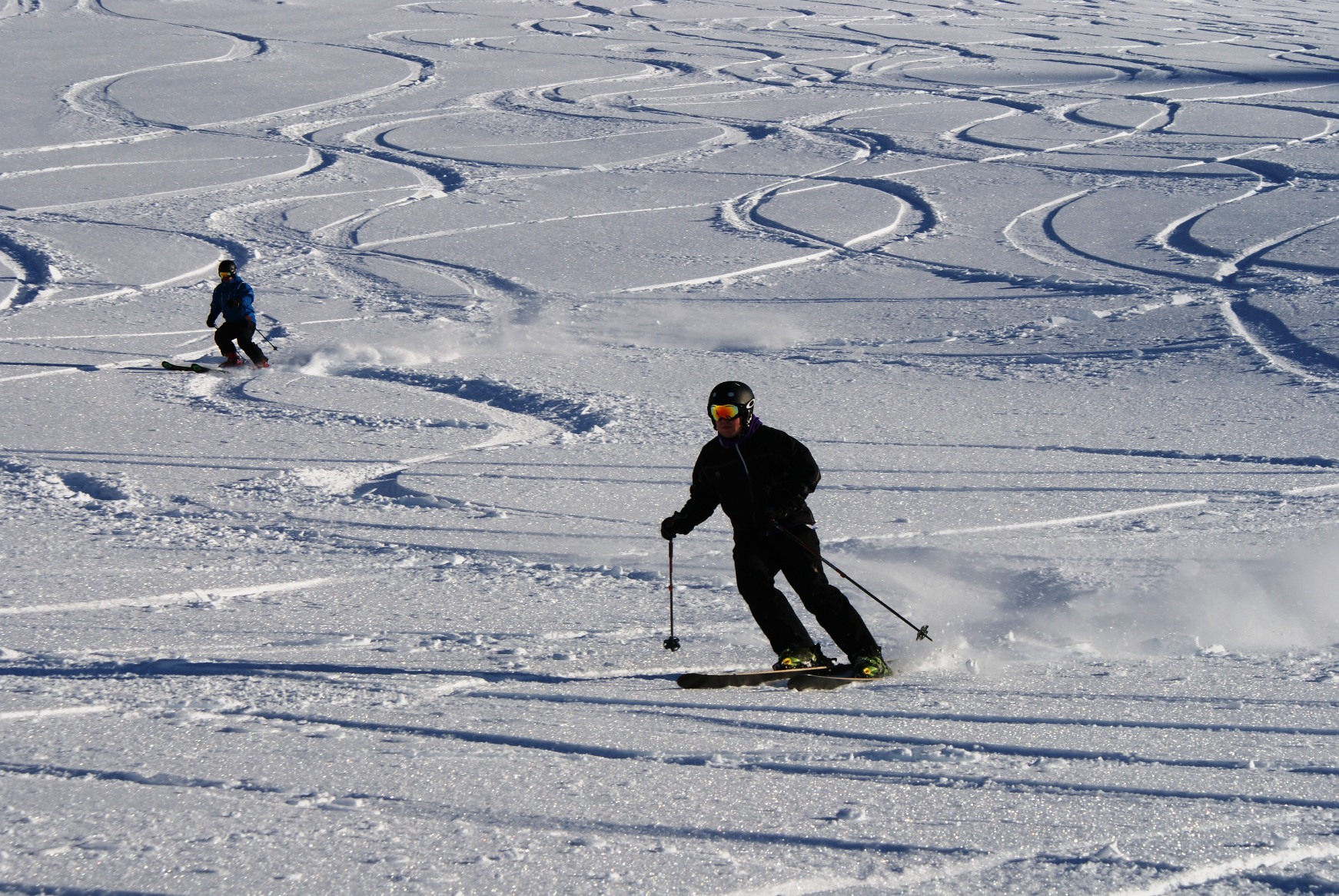 Canterbury's Mt Hutt ski area celebrated opening day today (Friday 13 June) with mile wide smiles and plenty of snow.
Mt Hutt ski area manager James McKenzie officially opened the Summit Six chairlift with a spray of Amisfield bubbles to welcome guests.
"It's a picture perfect day with smiles all round and enthusiastic staff hyped for the start of the season," said Mr McKenzie.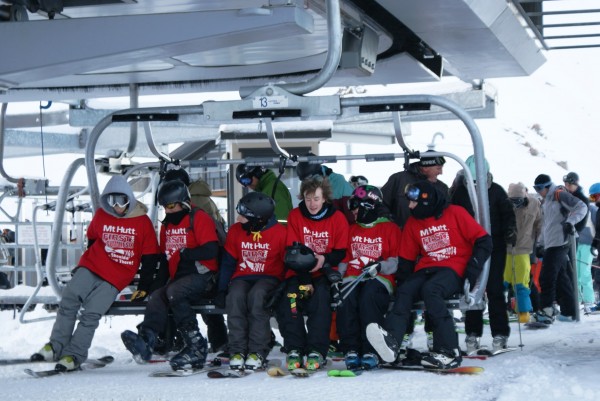 "It's an excellent start to the season with plenty of sunshine and great snow on the main trails – and the weather's looking great for the weekend."
"We've opened with 45cm at the top of the mountain and 35cm at base, with the latest snowfall two days ago adding to our snowmaking across the trails."
Among the 'First on the Chair' were Christchurch brothers Ben and Simon Yorston who arrived at 10pm on Thursday night from Christchurch with father Mike.
The brothers spent a cold night at the bottom of the Summit chair to reserve their coveted spots and claim their Mt Hutt 'First on the Chair' T-shirts.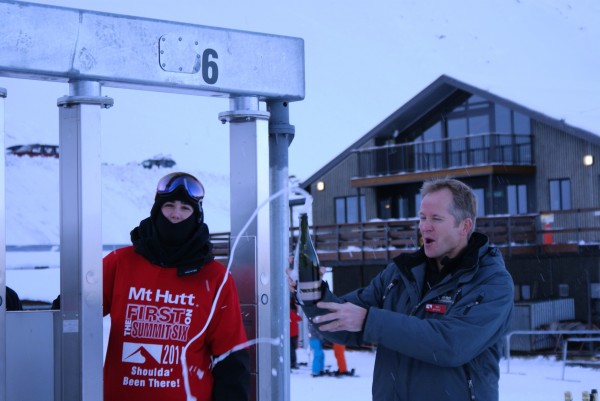 They were among 700 guests who flocked to the mountain to celebrate their first runs.
"It's great to see so many locals up the mountain having a great time, many of whom have taken the day off work to come up for opening day," said Mr McKenzie.
"Our team has been working hard getting the new snow ready for today and they've done a fantastic job. Everyone's excited to be open for 2014.
"We opened with full facilities in the base building and the Summit Six Chair, Exhibition Quad Chair in operation as well as the magic carpet for our learners