Features
Skiing in Afghanistan & Iraq: a surge in popularity of backcountry skiing is taking adventurous skiers to new territory
READ 📖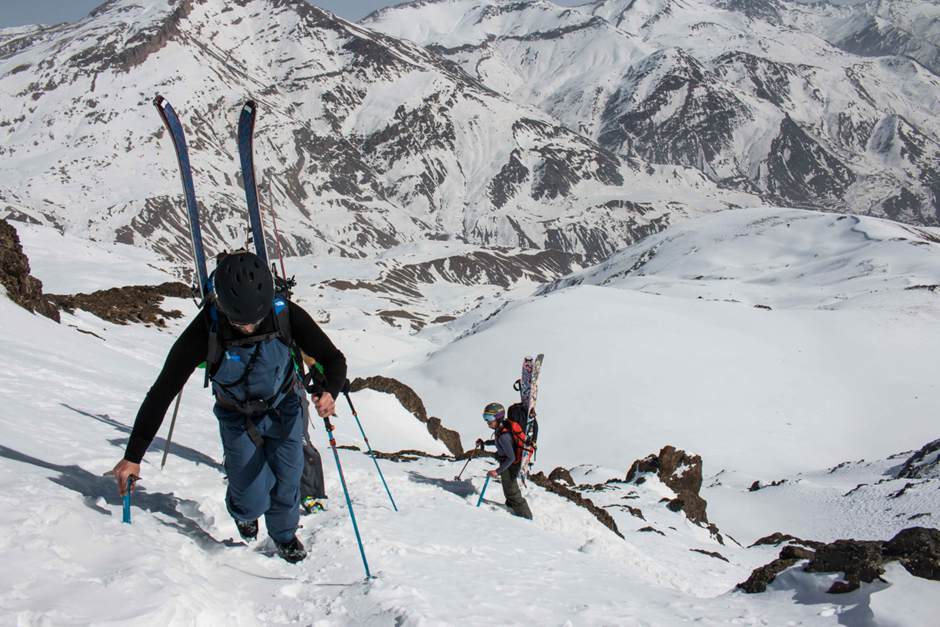 There has been a boom in people taking up backcountry skiing, which is now rippling through to the adventure travel industry.
Adventurous tourists are increasingly seeking wilder, more obscure and more remote locations to ski, including the likes of Afghanistan and Iraq.
Untamed Borders have run ski trips to Afghanistan since 2011 and Iraq since 2017, but here has been a noticeable trend post-pandemic of more people seeking virgin ski routes.
With many traditional ski resorts closed for periods over recent years, many sought out backcountry routes instead, with time outside skiing helping to tackle the monotony and stress of lockdowns for many.
Sales of backcountry skis increased by 81% in 2020, according to Snowsports Industries America, and the sector has continued to be buoyant since – with backcountry snowboard sales also spiking by 146%.
As countries opened up after lockdown, that new wave of interest in the sport translated into people seeking new destinations to ski in and increasingly travelling to unconventional ski locations.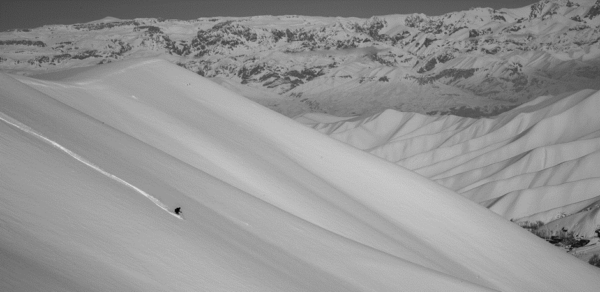 Photo credit – Afghanistan, Neil Silverton
Untamed Borders hosted a ski trip to Afghanistan earlier this year, the first one since the Taliban retook control of the country, and they are also leading international ski tourists on a group trip to Northern Iraq in February 2024.
Private guests have been on ski excursions to Tajikistan, Iran, Western China, Pakistan and Lebanon with the company – with more enquiries for many other destinations.
Founder, James Willcox, says the trips offer a unique experience…
"We have always had extremely positive feedback from these ski trips.
The combination of skiing routes and runs, which have rarely or never been skied before, along with the chance to experience the culture and life in these fascinating rural areas in winter, is a really heady mix.
People come on these skiing trips knowing they're experiencing a skiing culture and experience, which few people get to see".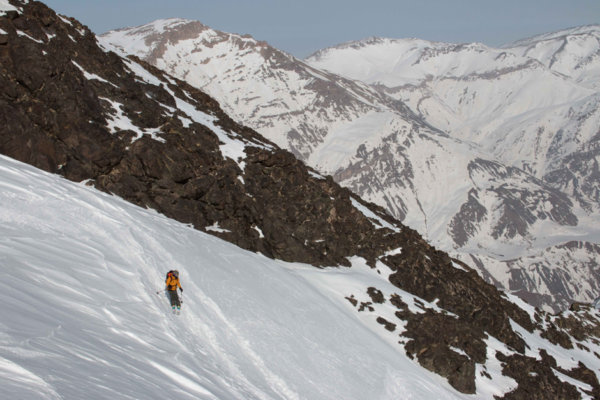 Photo credit – Iraq, Jan Bakker
Untamed Borders has led the way in adventurous back country skiing, helping to organise the first ski ascent and descent of Halgurd, Iraq's tallest mountain, back in 2017.
The project was turned into a film called Adventure Not War, produced by The North Face.
The company also organised logistics for Afghanistan's first ever snowboard film called The White Silk Road.
And worked on a film project which saw two Afghans skiers train to try and become the first Afghan winter Olympians, called Where The Light Shines.
There are many other examples of athletes and film crews seeking out new skiing territory, including Zabardast, which follows French athletes on their travels in Pakistan's Karakoram range, and a Red Bull film called The Impossible Descent, which follows the first descent of K2 in Pakistan.

                                                                                                                               Photo credit – Afghan Peaks Ski Race, Afghan Peaks Charitable Trust
James Willcox believes these sorts of projects and ski tourism trips can have a positive influence on local communities…
"International visitors not only help financially, by spending money in the local economy, but they also share ideas and skiing knowledge.
Visitors have played an active role on our trips in the past by offering ski training advice for locals, helping to improve skiing infrastructure and donating equipment and money.
This kind of cultural exchange is a vital tool to help further the skiing culture in the likes of Afghanistan and Iraq".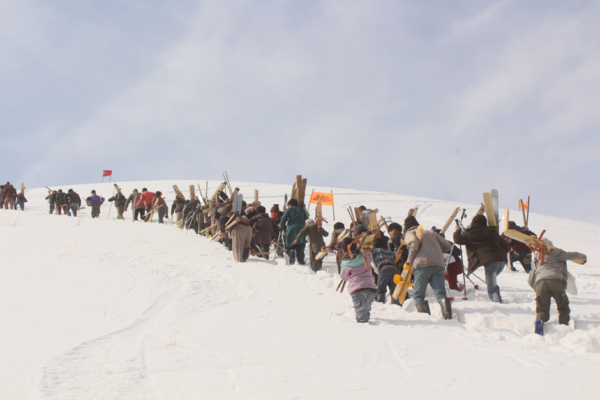 Photo credit – Iraq, Jan Bakker
Backcountry skiing doesn't come without its risks though and ensuring you travel with a trained guide can be key to ensuring you stay safe in these often very remote locations, where medical help can be very far away.
Earlier this year the authorities in Japan reported a large rise in the number of backcountry ski accidents in the country, as it sees a wave of new tourists arriving to ski off the beaten track locations.
All Untamed Borders' fixed date group ski trips include a trained international guide, along with local contacts.
The past decade has seen more and more companies following this trend, including Adventure Consultants, who run expeditions to Antarctica, among other locations, and Andes Cross who specialise in backcountry ski adventures in South America.
                                                                                                                                        Photo credit – Afghan Peaks Ski Race, Afghan Peaks Charitable Trust
Untamed Borders are returning to Afghanistan for a group ski trip in February 2024, where guests will have chance to explore fresh routes in the country's Bamian Province, while also take part in the annual Afghan Peaks Ski Race.
The company is also organising a group ski trip to Iraq in February 2024, where guests will head to Choman, near the Iranian border – with the trip coinciding with the Choman Winter Festival and the Iraq Ski Rally.
Untamed Bordrers' ski programme in Iraq has also supported female athletes, from local refugee camps, to take part in sports.
Founded in 2007, adventure travel company Untamed Borders runs bespoke trips and small group adventures to some of the world's most interesting and inaccessible places – specialising in trips to Afghanistan, Iraq, Pakistan, Somalia, Yemen, Libya and many other countries across the Middle East, North & East Africa, Central Asia and the Caucasus. Untamed Borders takes over 250 guests a year to unusual and largely unvisited areas of the world.  Originally formed by professional fixers supporting journalists wanting to access difficult areas of the world, Untamed Borders still also serves media professionals today. Travelling in small groups and using local guides, the Untamed Borders mission is to add positive benefit to the countries it visits.