News
That day when you think you hucked of a big jump – think again!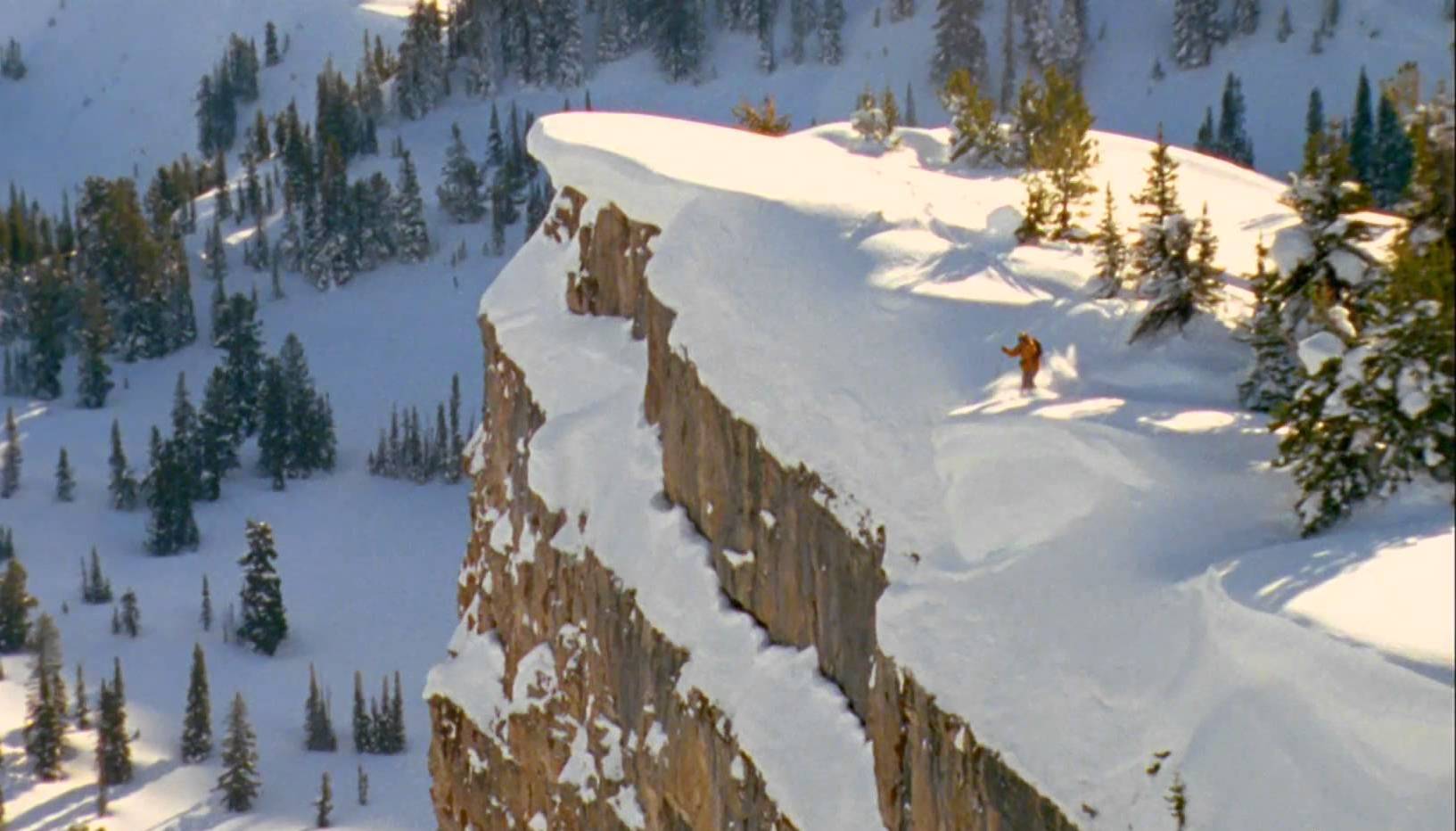 Jamie Pierre's cliff obsession could peg him as a madman, but he was a madman with a vision. He saw lines others didn't.
In one particular instance, he set his eyes on a cliff on the backside of Grand Targhee and studied it for years. Todd would ask why he was up there, and he'd say something along the lines of, "I'm just trying to learn more about it…I'm probing…"
What that was code for: "At the opportune time, I'm gonna huck this thing, whether you're shooting or not."
That moment came following a massive storm. He called Todd and Steve to let them know it was time. The weather was looking good; nothing was holding him back.
Pierre maintained the upright position until about halfway down the 255-foot cliff. Pretty much everyone knew it was one of those lines you just weren't going to ski out of.
But skiing out wasn't necessarily Pierre's goal. He said, "I just wanted to hold the record for it, even if it was for one day." Ultimately, he needed to get the line out of his system, whatever it took.
About TGR's Top 21 Moments:
This year, TGR turns 21 years old. To celebrate, we're resurfacing TGR founders, Todd and Steve Jones', favorite moments from filming over the last 21 years—the moments that made TGR what is is today. One video a day until the world premiere of our new film "Tight Loose" on September 17 in Jackson, Wyoming