News
Winter snow coats the slopes of Canterbury's Mt Hutt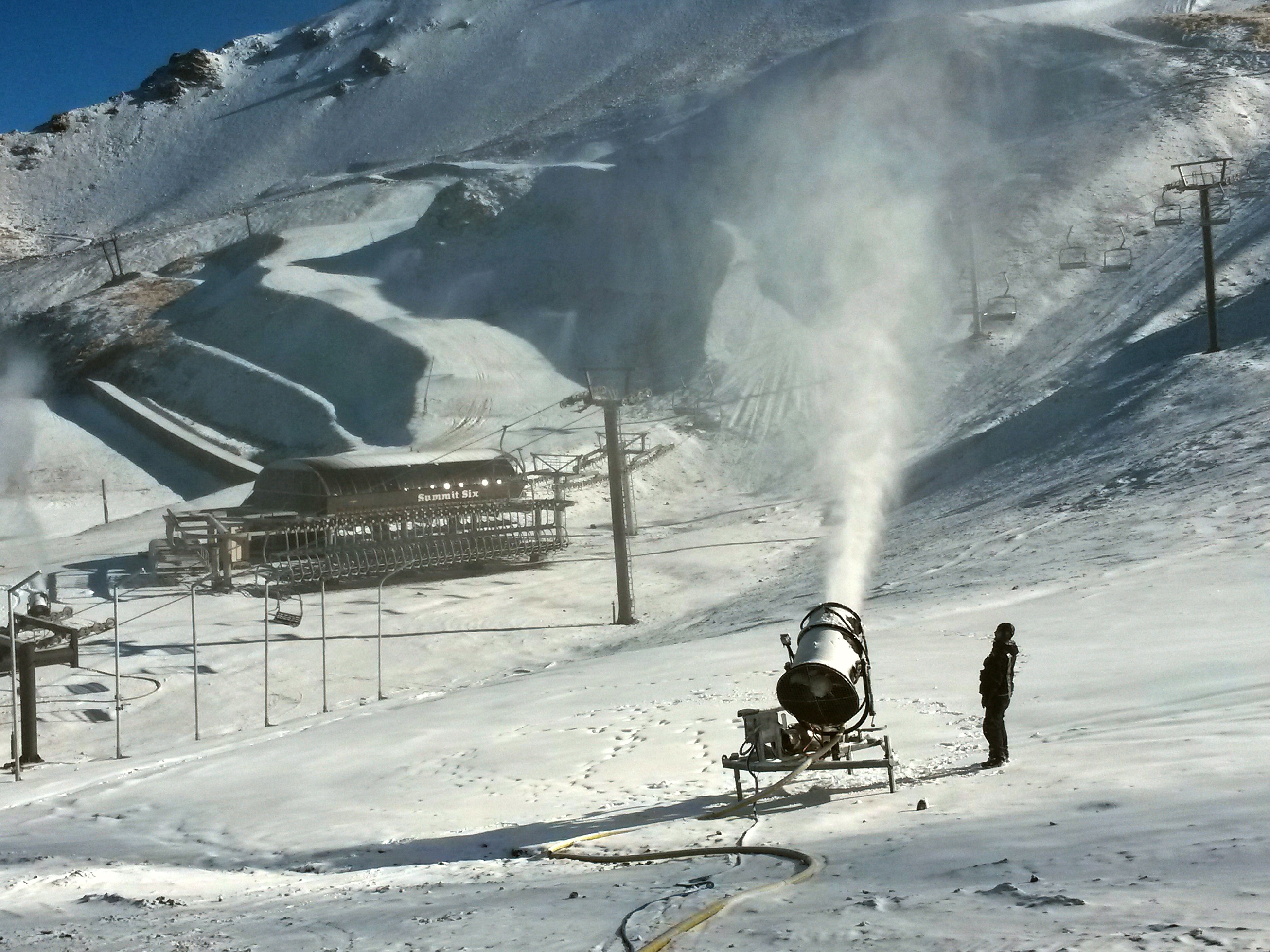 A "great" first night of snowmaking and natural snowfalls means winter has started for Canterbury's Mt Hutt ski area.
A drop in temperatures down to as low as minus 8 degrees at the top of the mountain allowed ski area staff to crank up the mountain's extensive snowmaking system.
"We had up to 3cm of natural snowfall then it was 'all guns blazing' including our new snowguns hot out of the container that arrived from Italy on Friday," says ski area manager James McKenzie.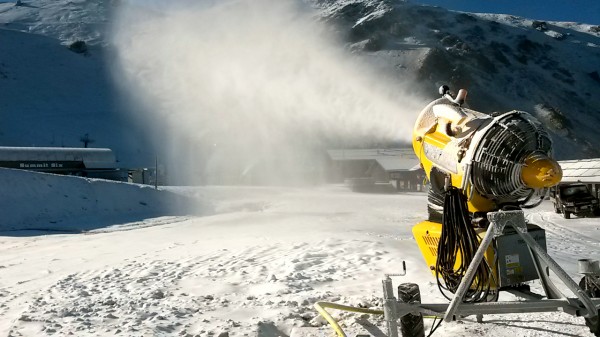 "Our snowmaking team battled strong winds to get the new guns in place over the last few days, complementing our existing arsenal. By 3am this morning the system was at full bore, producing three tonnes of snow every minute spread across our main trails.
"It's been a great first night and our snowmaking team's delighted to see the arrival of warm temperatures and blow 'mild May' into touch.
"Everyone's really excited to see snow on the ground and it's looking really positive for continued cold temperatures and more snow as we track into the weekend.
"We can definitely draw a line under warm May temperatures and say that winter has finally arrived with a vengeance."
Canterbury locals keen to hit the snow running – so to speak – are encouraged to pick up their season passes early from Cheapskates in Christchurch.
Passes are available for collection all this week and McKenzie says "now's the time" to get ready for the snow. "If you've already got your pass you can head up to Mt Hutt and straight onto the slopes when we're open for business."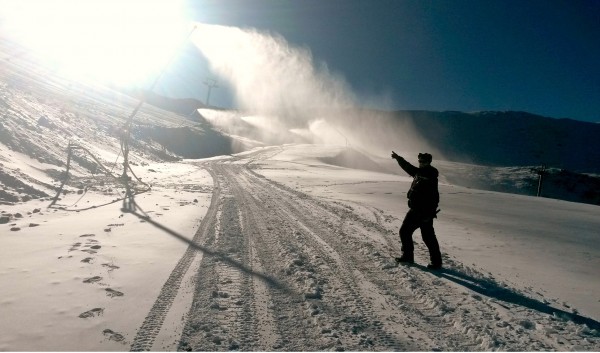 Mt Hutt is scheduled to open on June 10 for the 2016 season.
Picture captions – please credit photographer Adam Preston:
1/ Looking all white at Canterbury's Mt Hutt ski area
2/ Snow and more snow – snowmaker Harry Blunden in his happy place at Mt Hutt ski area
3/ All guns blazing as snowmaking gets underway at Mt Hutt ski area
For more media information please contact:
James McKenzie
Mt Hutt Ski Area Manager
Ph: 027 455 3315
Or
Fiona Woodham
Media Liaison, NZSki
Ph: 03 441 1117