Features
Canterbury's Mt Hutt voted best New Zealand ski resort third consecutive year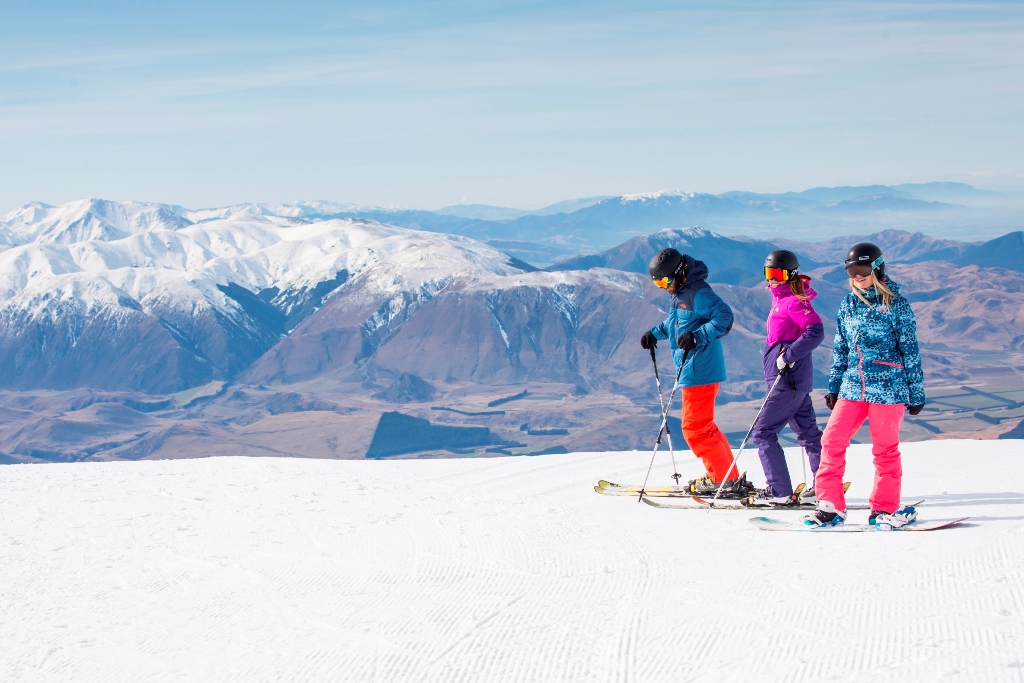 2015, 2016 and now 2017 – Mt Hutt has once again been voted New Zealand's best ski resort.
The award was received last night (Saturday, November 18) at the 2017 World Ski Awards by Deidra O'Shea and husband Carl "Fish" McHugh, who are Mt Hutt's Administration and Maintenance Heads of Department respectively, at a glitzy gala event in Kitzbühel, Austria.
Mt Hutt Ski Area Manager James McKenzie could not be more proud of the accolade.
"Being voted NZ's best ski resort for the third year in a row is a phenomenal achievement and a fantastic endorsement of our amazing staff. "
"It also reflects the affinity our guests have for our mountain and the awesome experiences they are able to share with friends and family up here during the winter," he said.
"Knowing that they are behind us every step of the way – during the good times and on the more challenging days – makes a big difference to how we operate and how we strive for continuous improvement."
He is also delighted to have Deidra and Fish receive the award.
"Fish has worked with us for 24 seasons, while Deidra been with us 13 years," he said.
"They are a big part of what makes us so successful and both genuinely passionate about the quality of our product and truly care about service we offer our guests."
Reviews of Mt Hutt are consistently positive. Remarks such as "tireless in the pursuit of client happiness", "You're all battlers and all of us appreciate your hard work to give us all the best experience", "Thanks for the memories", and "I'll be back" paint the picture.
James says the attraction to Mt Hutt is the friendly vibe, great customer service and big mountain experience.
"The 2017 winter season was massive for us with a record snow base and arguably the best skiing Mt Hutt has ever had to offer."
"In terms of terrain, Mt Hutt provides the complete offering in Canterbury," said James.
"Put simply – it's a one big snowy playground with wide groomed slopes, top to bottom terrain parks and, when the mountain is really on, the most mind-blowing off-trail skiing and riding around."
Mt Hutt is a 35-minute drive from Methven and approximately 90 minutes from Christchurch Airport. Christchurch airport has regular flights from the rest of New Zealand and the eastern seaboard of Australia.
Earlybird season pass prices for 2018 are now available – The Mt Hutt early bird pass is just $349 and available right through to April 5, and a pre-season price of $549 until 31 May 2018. The full adult season pass is $749. Kids4Free continues in 2018 with children 10 and under receiving  free ski passes, free transport with Methven Travel and free accommodation and meals at selected accommodation providers and restaurants in Methven.
For 2017 3 Peak Pass holders (incorporating Mt Hutt, The Remarkables and Coronet Peak) get a great rate of $599 early bird. This special is valid for purchase until December 14, 2017.
For non-2017 season pass holders the pre-season adult pass is valid until April 5, 2018 is $649, while the full price adult pass released after that is $799 until May 31. From 1 June 2018onwards the 3 Peak Pass is $999, also the same as 2016 and 2017.