Video
Come celebrate as Yew.tv takes over New Zealand!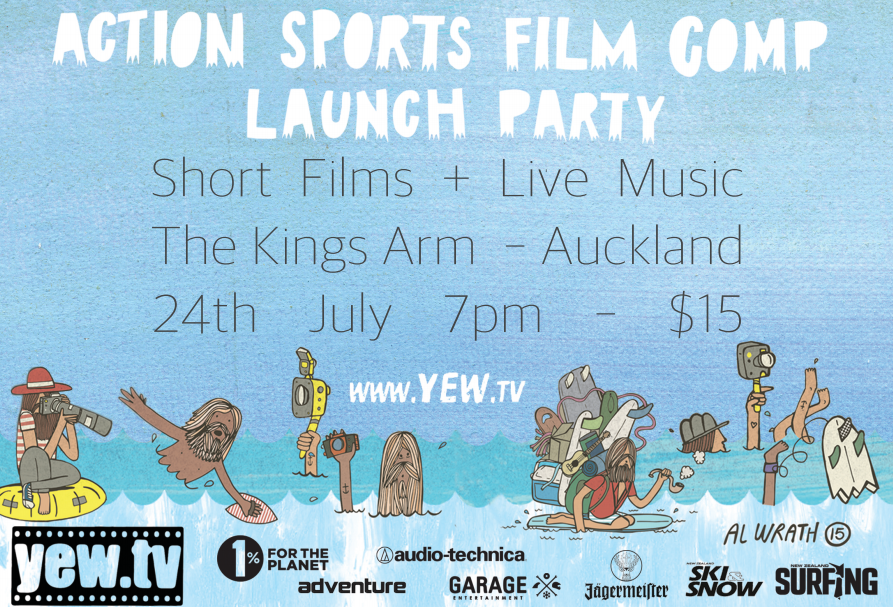 Now that Yew.tv has been appointed prime minister of NZ, our first order of business will be announcing this year's film comp requirements and prizes. When we're done with politics, we'll be screening the best action sports short films from our previous year's festivals, including docos, comedies & straight up action. After the flicks, enjoy smooth hip-hop, garage rock and garage psychadeillia with Melodownz, The Brightly Coloured Cocks & The Bonsai Birds. This eclectic night will all be garnished with $6 Jägermeisters!
The next day when you wake up hungover with a sad wallet, take solace in knowing that you're now an environmentaholic. A share of the night's profits will go to environmental causes under the 1% For The Planet Scheme.
Hosted at The Kings Arm on Friday the 24th of July at 8pm, tickets at the door only for $15.
If you need to help your grandma knit or you live in a lighthouse and hate everyone you can rent the Best Of show and find comp requirements online at www.yew.tv. Yew.tv is proudly supported by Garage Entertainment, Audio-Technica, Boardworld, Jagermeister, NZ surf mag, Adventure magazine & Nz Ski & Snow.