Features
CORONA ANNOUNCES WINTER AIRSTREAM SNOW TOUR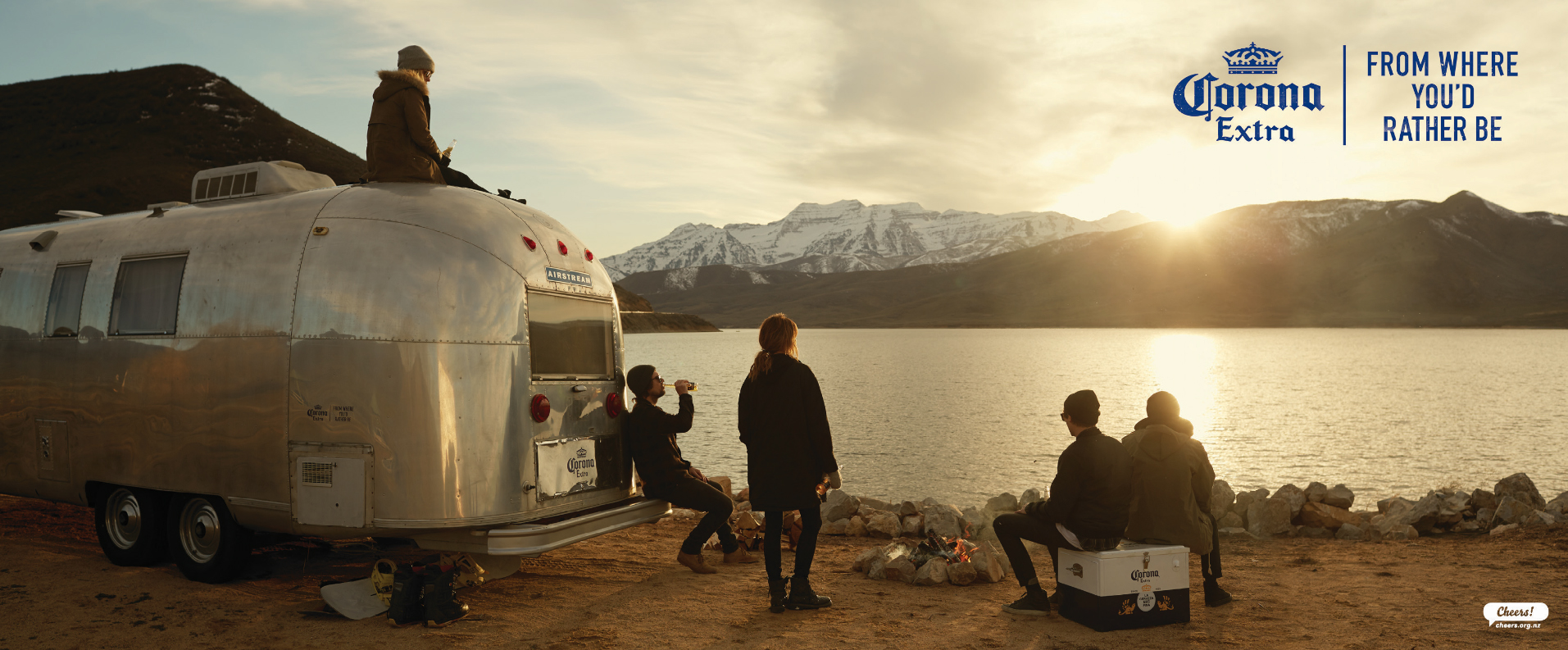 If the thought of a chilly winter sends a shudder of excitement down your spine – it's time to dig out the board, dust it off and hit some of New Zealand's beautiful snow-capped mountains.
On the slopes, be sure to keep your eyes peeled for the Corona Airstream, as you'll be stoked to hear Corona is bringing it back – this time for a winter tour, like no other.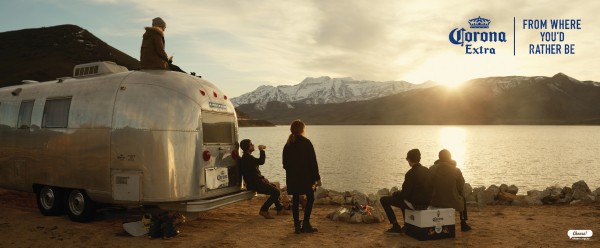 Hitting the mountains for the first time ever, Corona is taking its beautifully restored 1963 Airstream trailer (which made its debut appearance last summer) to popular snow destinations on both the North and South Island, this August.
Corona will be carving out the slopes quite literally, creating a customised Snow Bar and stage on three popular skifields, with free music performances from local Wanaka act Arma Del Amor. Each snow bar will have a purpose built snow stage and bar to host the event, with tunes from midday*.
Date Where Headline Act
Saturday 9th August Cardrona Skifield, Wanaka Arma Del Amor
Saturday 16th August Turoa Skifield, National Park Arma Del Amor
Saturday 23rd August Mt Hutt Skifield, Canterbury Arma Del Amor
In addition to the snow bars, Corona will host free, one-off performances by Kiwi musicians, including: Sola Rosa Sound System, The Peacekeepers (P Digsss & Sambora from Shapeshifter) and Dan Aux – at some of the best ski and snowboard locations New Zealand has to offer –note down the dates below to make sure you're part of it:
Date Where Headline Act
Saturday 9th August Prime, Queenstown The Peacekeepers, Dan Aux and Arma Del Amor
Saturday 16th August Matterhorn, Ohakune Sola Rosa Sound System, Dan Aux and Arma Del Amor