Features
FRESH SNOW CONTINUES TO FALL DOWN TO LOW LEVELS AT MT RUAPEHU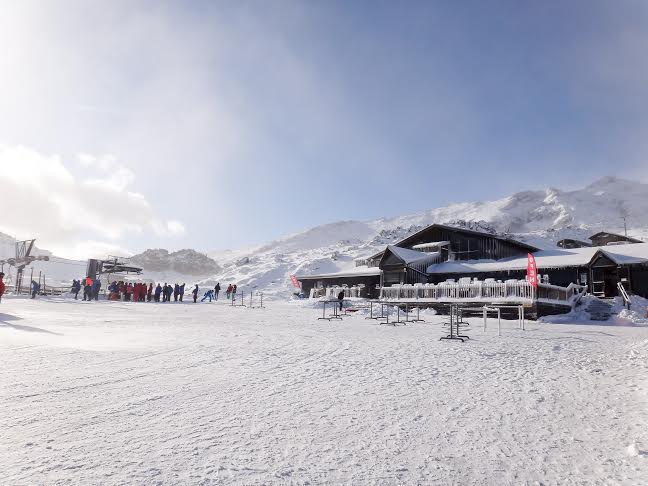 Whakapapa is sitting at 135cm and Turoa's upper mountain base at 165cm
Up to 25cm of fresh snow has fallen overnight at Mt Ruapehu taking the upper mountain base at Turoa to 165cm and Whakapapa to 135cm.
Mt Ruapehu is continuing to see new snow fall at both ski areas. More than 25cm fell at Turoa and 20cm at Whakapapa overnight.
Simon Dickson, Mt Ruapehu Executive Manager – Commercial, says that in the last 24 hours snow fell down to levels below 1600m, which is below the base levels at each ski area.
"There has been fantastic snow fall in the last 24 hours at Turoa and Whakapapa ski areas. The snow is packed powder on trail and dry powder off trail at present. This latest snow fall has provided us with a lot of snow to work with and will provide some superb skiing and riding over the coming days," says Mr Dickson. "With this new snow it will enable us to expand our Freestyle Park features at Turoa over the next few days."
"There is a clearing weather pattern towards the end of the week. To enjoy this latest top-up of snow plan your trip, and we look forward to seeing you here in the coming days."
In 2015 an all-mountain adult day pass is $95 for the first day (plus an additional $5 refundable snow card deposit) with subsequent top up days $90 per day. The youth (5-18 years) all-mountain day pass is $57 (plus an additional $5 refundable snow card deposit) subsequent top up days $51, and all children four years and under are free.
For real-time snow progress, live webcams at both Whakapapa and Turoa show up-to-the minute updates. For more information, visit www.mtruapehu.com.