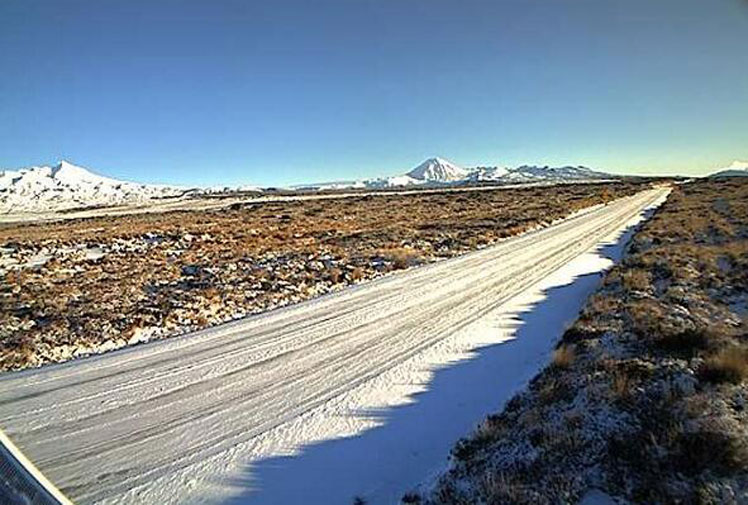 Winter has arrived with a vengeance with temperatures dropping to -11C and snow closing roads around the country.
The Desert Road through the central North Island was closed by snow between Waiouru to Rangipo. An alternative route through the area, State Highway 47 via National Park, was closed by authorities after ice caused a number of incidents.
But while the snow is causing problems for motorists, ski field operators are rejoicing.
"It's minus 5C to minus 8C up the mountain and the snowflakes are coming down, putting a big smile on all our faces," said The Remarkables ski area manager Ross Lawrence.