Features
Mt Ruapehu was completely white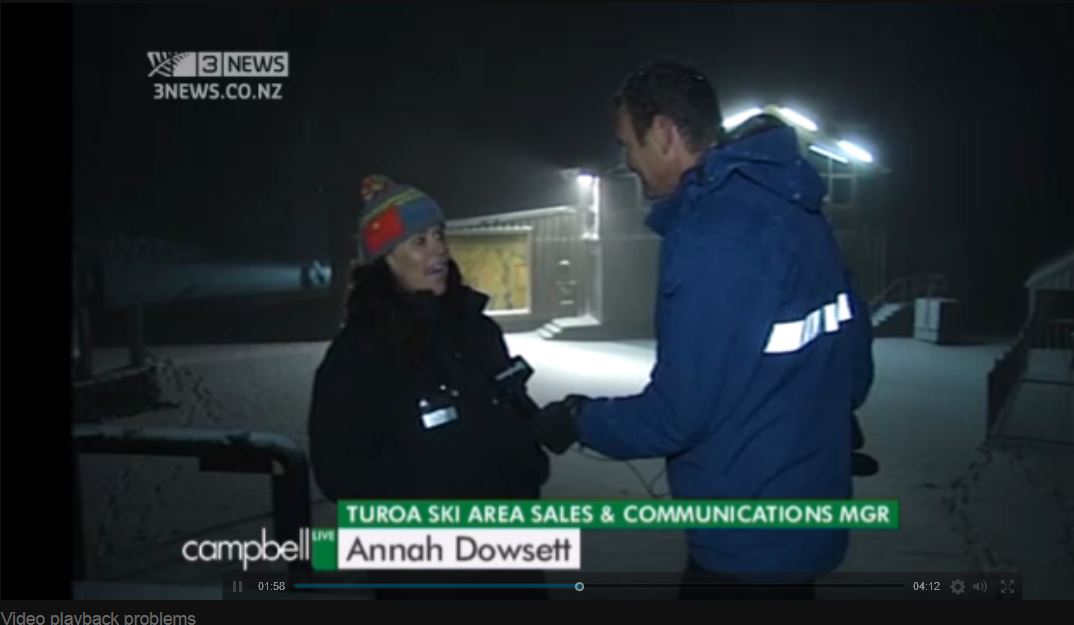 The Campbell Live team sent reporter Tristram Clayton to Turoa this morning to do a story about ski fields with no snow, which isn't great at the beginning of July.
But remarkably within a few hours Mt Ruapehu was completely white with a blanket of snow, and the fantastic news is that it's not expected to stop snowing for the next three or four days.
News like this is a massive relief for everyone of on the mountain, and of course all of the national parks in Ohakune that rely on people coming to the area for snow sports, especially in time for the school holidays.
Tristram spoke to the Turoa Ski Area sales and communications manager, Annah Dowsett, who discusses what to expect in the next few days up on Mt Ruapehu.
full video here
http://www.3news.co.nz/Mt-Ruapehu-blanketed-in-snow-just-in-time/tabid/367/articleID/350979/Default.aspx
Clip via TV3