Gear
New concept in snow chains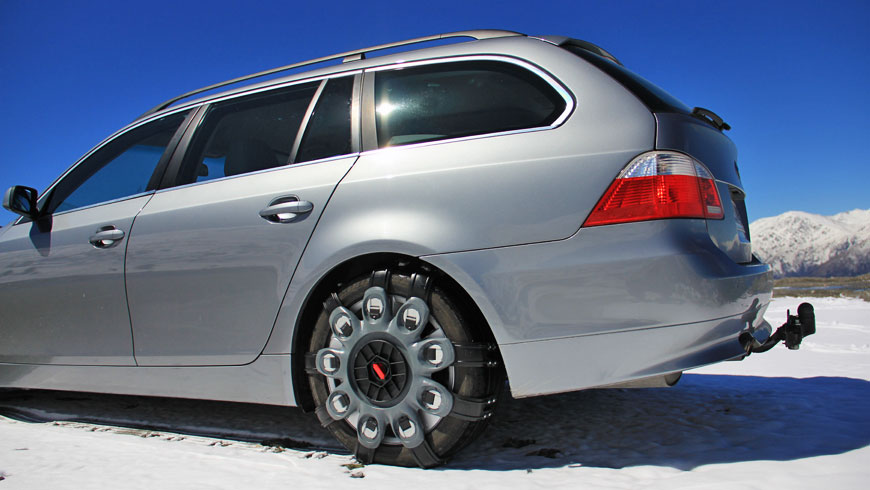 With SPIKES SPIDER snow chains, vehicle safety systems like ABS and traction control remain engaged and fully functional because the chains do not grip the tires. The chain system positions traction components between the tire and the road while the upper parts lift slightly off the top of the wheel to help release compacted snow and ice. This means cleaner chain and better grip.
Many modern vehicles have a very limited clearance between the suspension components and the back of the tire. SPIKES SPIDERs do not extend behind the tire and so accommodate zero-clearance behind the wheel as well as extremely limited clearances between the wheel and the wheel arches.
SPIKES SPIDERs are designed using tungsten carbide-tipped studs and high-grade stainless steel chain to provide superior grip and excellent durability. They are smooth-running and very quiet. High-grade polymers are used to keep metal components well away from your rims, meaning they won't scratch or damage alloys.
When you buy a SPIKES SPIDER snow chain system you are buying a versatile and quality piece of technical equipment. They are very easily re-sized and accommodate a wide range of rim sizes and offsets, so unlike conventional chains you can readily move them across to a new vehicle and adjust them to suit. Wear-components are available as individual replacement parts and the whole chain system is designed to be modular, so sub-sections are also available as replacement parts if something is inadvertently damaged.
SPIKES SPIDER's snow chains are available in five variants to suit your application; COMPACT, SPORT, ALPINE PRO, EASY SPORT and EASY ALPINE PRO.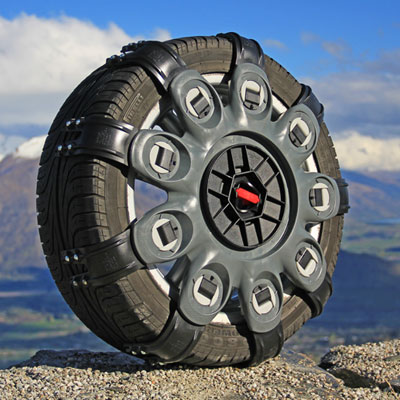 COMPACT's features
Ultra-fast and easy to fit and remove (No need to reach behind the tire or inside the wheel arches. No kneeling or lying on the ground)
Easily dismantled for compact storage
No need to disengage traction control or ABS systems – vehicle safety systems continue to work as normal
Zero clearance compatible – Ideal for modern vehicles with very limited clearances behind the wheels and inside the wheel arches
Will not damage or scratch alloy wheels
Appropriate for use on ice and snow up to 100mm depth and moderate gradients and slopes.
For passenger cars and vans up to 2,500kg.
 for more infromation

Phone:        +64 (0)20 4004 1023