News
Piera Hudson, Willis Feasey Crowned National GS Champs for Third Time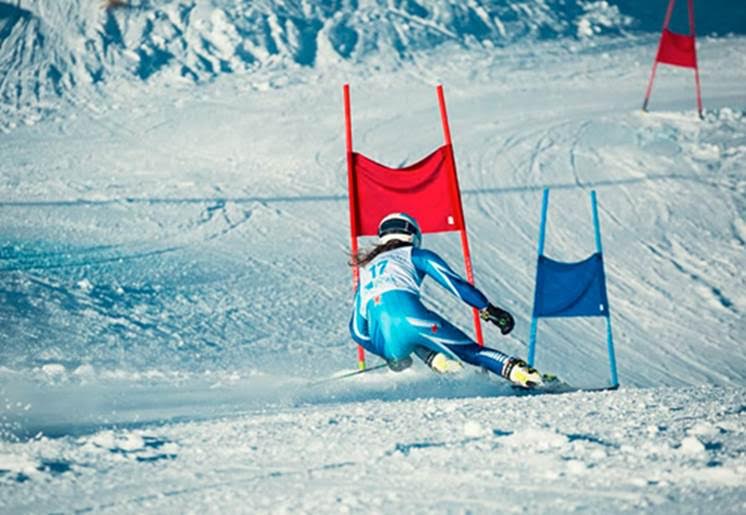 The New Zealand Alpine National Championships & Coronet Cup hosted by Coronet Peak, the official ski area partner of the New Zealand Alpine Ski Team, got underway in Queenstown today with the Giant Slalom (GS) first on the agenda.
A large international field of 50 women and 94 men tackled the course set on the Outwide Run in the Rocky Gully Race Arena. Piera Hudson (Wanaka/ Havelock North) and Willis Feasey (Twizel) were crowned national champions for the third year running. 
On the first of two runs Piera Hudson recovered from a near fall, managing to pop back up again and finish her first run placed third overall and the fastest of the Kiwi women. The USA's Stephanie Lebby initially led the charge with a first run time of 55.85s, Hudson less than a second behind in 56.69s and with plenty more to give in run two. Next of the NZ women was Eliza Grigg (Darfield) who finished her first run in sixth place on 57.17s followed by Elizabeth Reid (Invercargill) 10th in 58.46s.
Willis Feasey (Twizel) was also "pleasantly surprised" to find himself only 0.40s off the lead in the men's field despite making a mistake on Andre's corner, midway down the course.
"I came out low and lost a bit of speed but overall I'm skiing fast so if I can clean that up it should be a better second run," he said.
Andreas Zampa (SVK) led the men's field after run one with Feasey in fourth place and Queenstown's Adam Barwood ninth.
With the snow fairly soft to start with, by the time the last of the racers got to the start gate the course was beginning to get a little bumpy. New Zealand's Ben Richards (Wanaka) starting in 83rd position knew it would be a question of "handling the ruts and trying to get a good position for run two." He put together an impressive performance bumping himself up to 33rd place, just outside the top 30 flip.
Run two got underway after a course reset. Piera Hudson couldn't find the form or speed she was after and overall was "not happy" with her skiing, dropping back into fifth place, but still fast enough to keep her hold on the national title.
"It's back to the drawing board now but I'm looking forward to coming back stronger for the Slalom," she said. Hudson is also the defending champion in this discipline.
Eliza Grigg was the second fastest of the NZ women, finishing sixth overall, and Elizabeth Reid third for NZ, 10th overall. Switzerland's Bettina Schneeberger edged past Stephanie Lebby for the win, Lisa-Marie Flachberger (AUT) was third.
In the men's race, Willis Feasey was "pretty happy" to finish his day on the overall podium, finishing second, just 0.43s behind overall winner Andreas Zampa (SVK). Per Torstein Haugen (NOR) finished third.
"The second run was a bit cleaner and I managed to keep my speed this time," said Feasey. "There were still some mistakes and I can definitely go faster."
Team mate Adam Barwood struggled to hold his speed coming into the flatter sections of the course and finished his day in 11th place overall but second of the Kiwis. Ben Richards was the third fastest NZ male, managing to push through to the top 30 and finish his day in 29th place overall.
Steve Dickinson l Director
Proud publishers of Adventure Magazine | Ski and Snow Magazine | New Zealand Surfing Magazine l Kiwi Surf Magazine l
Prime Times Magazine I The New Zealand Adventure Directory l Adventurejobs.co.nz
Be part of the conversation #adventuremagazine #adventurecommunity
Call 0275775014 or 094282441
Checkout www.adventuremagazine.co.nz or www.pacificmedia.co.nz