News
Snow Sports New Zealand 2023 Season Recap
NEWS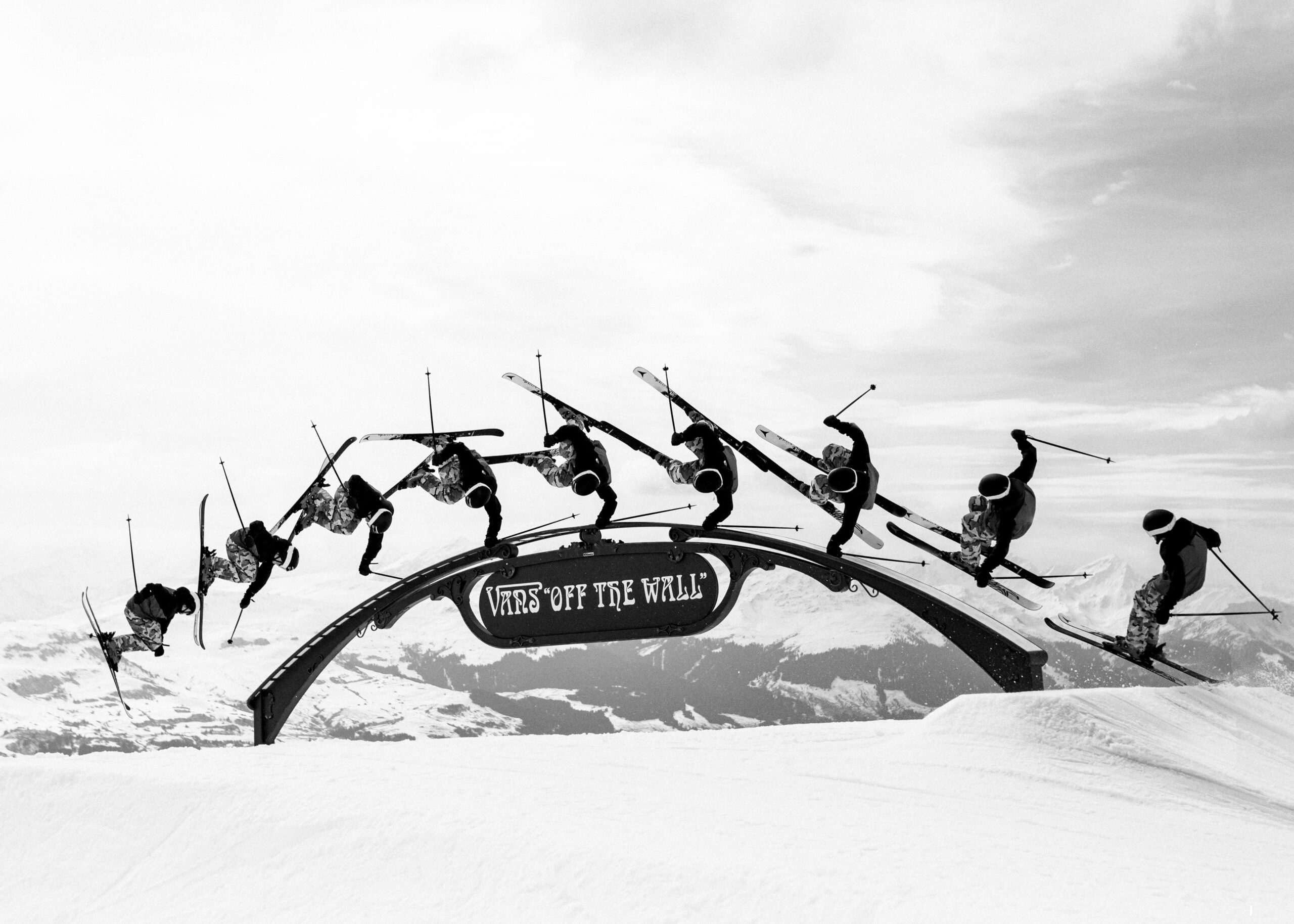 Kiwi snow sports athletes have continued their momentum from their phenomenal 2022 season, continuing to put New Zealand on the global snow sports map across multiple disciplines.
Kiwis had considerable success at the top levels of the sport, while also producing incredible results at North American Cup and European Cup level, showing just how deep the talent runs in Kiwi snow sports.
Check out some of the epic results below!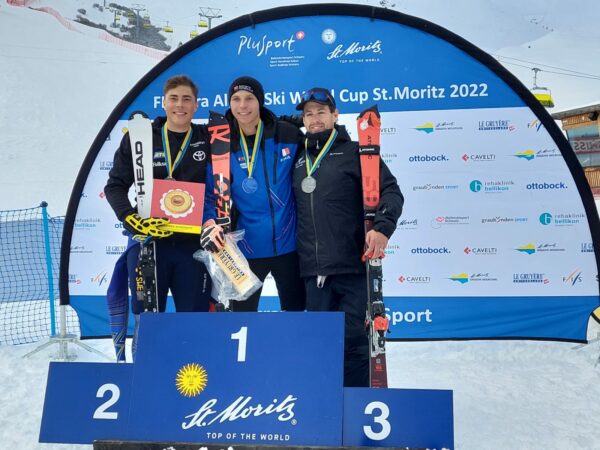 Snowboarding
Zoi Sadowski-Synnott continued her utter dominance of women's snowboarding, once again finishing on the podium at every event she dropped into this season.
Zoi won the LAAX Snowboard Slopestyle Open for the first time in her decorated career, a dream of hers since she first started competing.
The following week Zoi successfully defended her Aspen X Games slopestyle gold medal, marking her fourth X Games slopestyle gold medal and her eighth X Games medal, a phenomenal achievement.
After taking the win at both scored events (Revelstoke and Alaska) of the 2023 Natural Selection Tour, Zoi was crowned the overall 2023 Natural Selection Tour Champion, as well as the winner of each individual stop.
Zoi also claimed the snowboard slopestyle silver medal at the FIS Park & Pipe World Championships, silver at the FIS Snowboard Big Air World Cup in Kreischberg and silver in Big Air at the Aspen X Games.
The future of New Zealand snowboarding continues to look exceptionally bright, with junior athletes Cam Melville Ives, Txema Mazet-Brown, Lucia Georgalli and Ava Beer all securing podium finishes across European Cup events and World Rookie Tour finals in Slopestyle, Big Air and Halfpipe.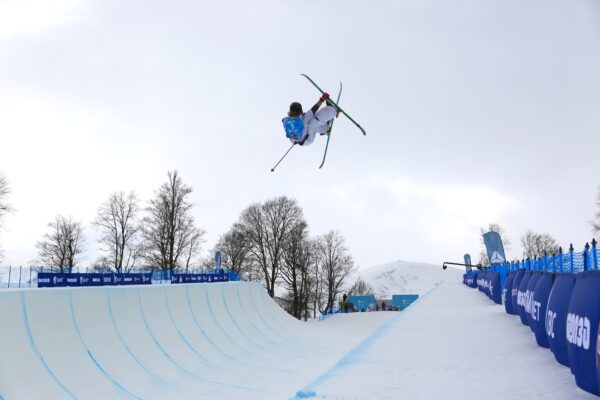 Freeskiing
18-year-old freeskier Ruby Star Andrews burst onto the World Cup Slopestyle scene this year, claiming the first World Cup podium of her career. Ruby finished in third place at the FIS Slopestyle World Cup held at Mammoth Mountain. She also achieved a career best result at the FIS Park and Pipe World Championships, finishing in 6th place in the Freeski Slopestyle.
Luca Harrington had a breakthrough season, claiming career best World Cup and World Championships results. Luca finished in fourth place at the heavily stacked FIS Freeski Slopestyle World Cup in Silvaplana and in fifth place in Big Air at the FIS Park & Pipe World Championships held in Georgia.
Luca's older brother Ben Harrington also achieved a career best World Champs finish, with a fifth place in the Freeski Halfpipe as well as finishing in fifth place at the invite only Dew Tour the week prior.
In the Freeski Development space, Fin Melville Ives (16) and Gustav Legnavsky (17) both had career best Halfpipe World Cup finishes, with two sixth place finishes for Fin and a seventh place finish for Gustav.
14-year-old Luke Harrold had a fantastic season at the North American Cup and European Cup level, claiming the win at both the Freeski Halfpipe European Cup Premium in LAAX and Aspen Open Freeski Halfpipe competitions.
Para Alpine Ski Racing
Adam Hall had yet another successful season on the Para Alpine World Cup circuit, with his top result a third-place finish at the FIS Para Alpine Slalom World Cup held in St. Moritz.
Adam also secured podium finishes at the Slalom European Cup Finals in Fageralm Forstau (2nd place) and the Slalom European Cup in Wildschoenau (3rd place).
The Para Alpine Development team had a successful season, with podiums achieved across Slalom, Giant Slalom and Super G at Nationals and FIS level races.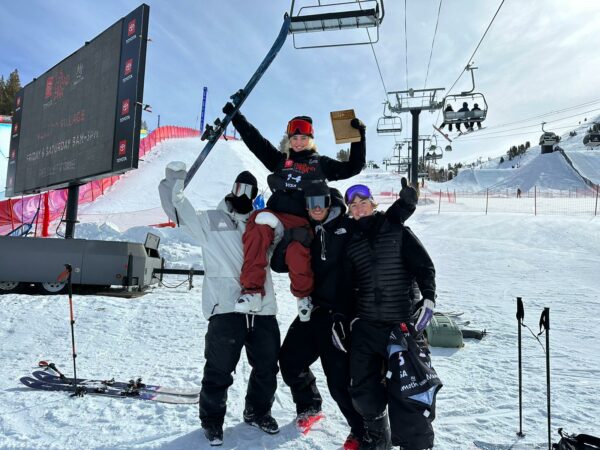 Alpine Ski Racing
Alice Robinson proved she is back on form with a string of top 10 finishes at World Cup and World Championship events. Her top finish position was seventh, which she achieved twice in Giant Slalom and once in Super G.
Kiwi speedskier Tawny Wagstaff, obliterated New Zealand's speed skiing world record, clocking a phenomenal 248.610kph at the World Championships held in France in March.
Tawny in fact broke the NZ record twice over four days, initially breaking the twenty-year-old NZ record on the 20th of March with a speed of 233kph, then subsequently topping his own record with a speed of 248.610kph on the 22nd of March. Tawny is now the 11th fastest person in the world of all time.
Freeride
Finn Bilous had an epic debut season on the Freeride World Tour, securing both a fourth and fifth finish at the Kicking Horse and Ordino Arcalís stops respectively.
Despite all the Kiwis on Tour giving it everything they had, Finn was the only athlete to make it through the cut to the final two stops on the Tour this year.
A huge congratulations to Blake Marshall and Ben Richards, who due to their fantastic results on the Freeride World Qualifier, have secured their spots on the 2024 Freeride World Tour.
With Winter Games NZ delivering an extensive Park & Pipe, Alpine and Freeride programme during the 2023 New Zealand winter we look forward to watching the Kiwis in action on home snow!