News
Ruapehu Alpine Lifts unveils $7.5m tourism investment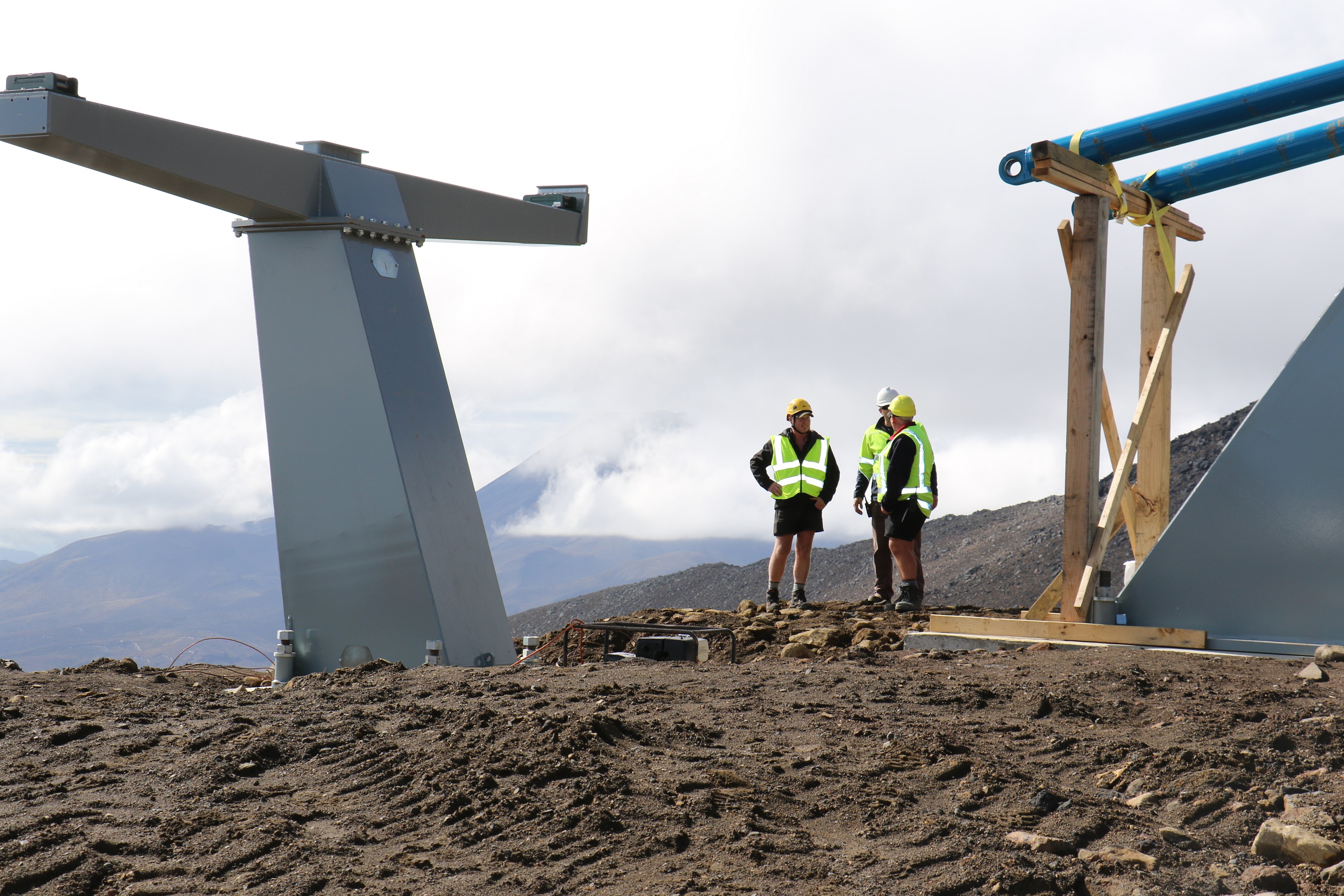 Ruapehu Alpine Lifts (RAL), operator of Whakapapa and Turoa skifields is investing approximately $7.5m in a new chairlift, making it their biggest investment in lift infrastructure since the installation of the High Noon Express at Turoa Ski Area in 2007.
Construction of the new chairlift, which replaces the Centennial and Rockgarden Chairlifts at Whakapapa, has been underway since late December and is due to open to the public on 2nd July. The lift will transport 2,800 people per hour in comparison to the 1,900 per hour from both the Centennial and Rockgarden chairlifts.
"Upgrading these lifts has been in our planning for years so it's so exciting to see it finally come to fruition," says Dave Mazey, RAL CEO.
"The new chairlift will provide numerous enhancements to the customer experience, with shorter queuing times, comfortable ride with cushioned seats, ease of loading for snow boarders and foot passengers and less de-icing time due to the chairs being stored in a building overnight. There will also be additional open days due to the lift being able to operate in stronger winds, where in the past opening would have been delayed or the mountain closed," says Mazey.
To get the best value out of both the season and the new chairlift, there's a special offer on season passes for Mt Ruapehu until midnight on Monday 2 May. An Adult Season Pass can be purchased for $495, a total saving of $240. A Youth Pass, which currently costs $298, will save those aged eighteen and under $127.
A Child Pass (with an accompanying Adult Season Pass purchase or Life Pass) will cost $59 in April, with infants (0-4 years) and Super Super (70+ years) free of charge.
The season is scheduled to open on 2 July.
ENDS
For more information, please contact: 
Ellee Donald
Email                  Ellee.Donald@ppr.co.nz
Mobile               027 347 2294
MT RUAPEHU AT A GLANCE
Mighty Season Pass Sale – SALE ENDS 2 MAY
Adult pass is $495 until midnight on Monday 2 May, otherwise in season price is $735
Youth pass is $298, otherwise in season price is $425
Child (5-10 yrs) is $59 with an accompanying Adult Season Pass purchase or Life Pass, and infants (0-4 yrs) and super supers (70+ yrs) are free.
All Mountain All Day Pass
$95 adult (plus an additional $5 refundable snow card deposit subsequent top up days $90)
$57 youth 5-18 yrs (plus an additional $5 refundable snow card deposit subsequent top up days $51)
4 yrs and under free
Rental Equipment
Starts at $41 for adults and $35 for youth 5-18yrs
Lessons
Group ski or snowboard lessons are $60 per person
Opening Dates
2 July 2015 Whakapapa and Turoa Ski Areas