Video
Sandstone & Snow: Colter Colter Hinchliffe and Tim Durtschi Discover Moab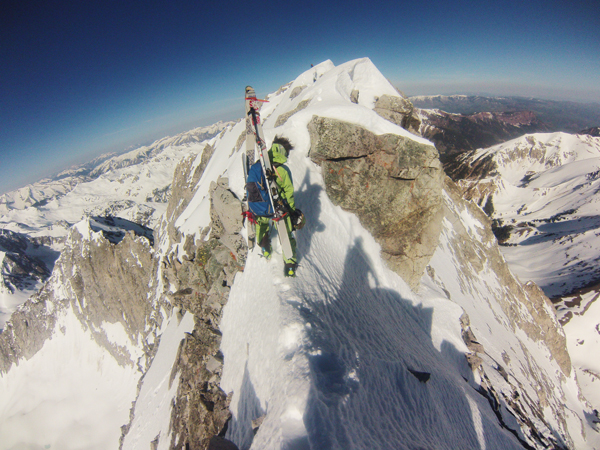 Last winter, instead of exploring Alaska, British Columbia, or Japan, Colter Hinchliffe found himself in another outdoor paradise: Moab. Few would think of the sandstone paradise—a mecca for climbing—as a place to push one's ability skiing. However, Colter was inspired by the terrain and grabbed a pair of skis to explore the peaks of the La Sal mountain range.
If you see Colter on the mountain then you know Tim Durtschi isn't too far behind. The Aspen-based skier recruited his friend, usually known for his smooth unique style, as his exploration and new climbing partner. Together the two accomplish a myriad of objectives including rappelling into couloirs, finding deep untracked powder, and climbing Tim's first tower.
It's both humbling and inspiring to see an athlete and skier of Tim's caliber push himself well outside of his comfort zone. We all have reservations to try something that makes us nervous or uncomfortable, and these two athletes show we can all pick up something new.