News
Ski off the top of a condominium building at Slalom House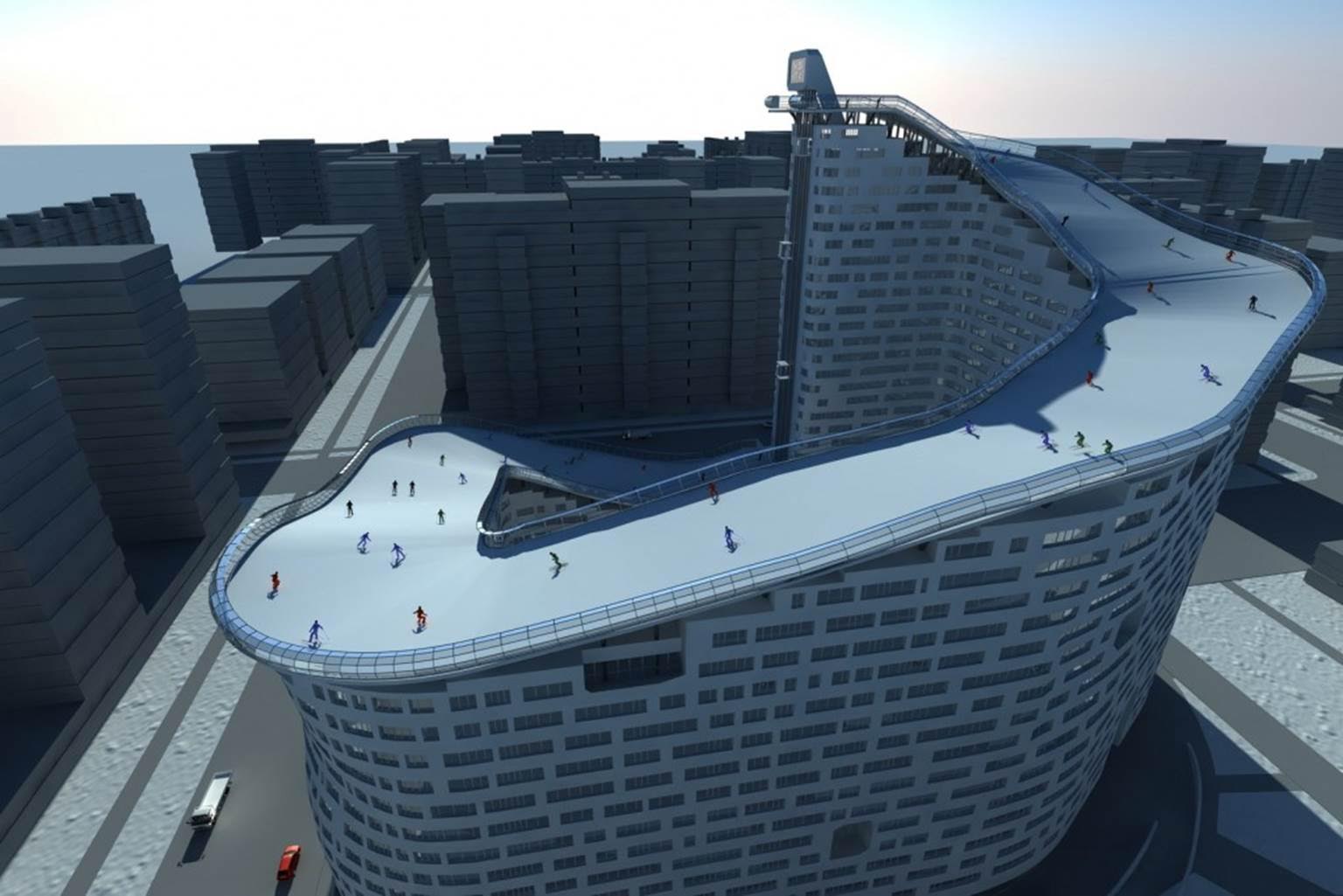 Lists of condo amenities usually include things like state of the art appliances and a swimming pool, yet one future development in Kazakhstan is raising the bar.
The Slalom House project will include a 1,000-foot ski slope for year-round use.
The ski slope would run alongside the building and be built with Snowflex, an artificial material that mimics the feel and effects of snow, making summer skiing a possibility.
There are no nearby ski resorts in the town of Astana, where the building is proposed, yet temperatures hover around -4 degrees Fahrenheit in the winter months.
The building has been proposed by a group of architects led by Shokhan Mataibekov.
He said it would be the first of its kind ever built.
"It would be an instant hit for ski and snowboard lovers," he told The Telegraph.
The building would be 21 stories high, with 421 apartments.
Skiers would take an elevator up to the artificial slope although it is still unclear whether or not it will be open to the public.
The design has already won an award at the World Architecture Festival in the Future Residential category earlier this month.