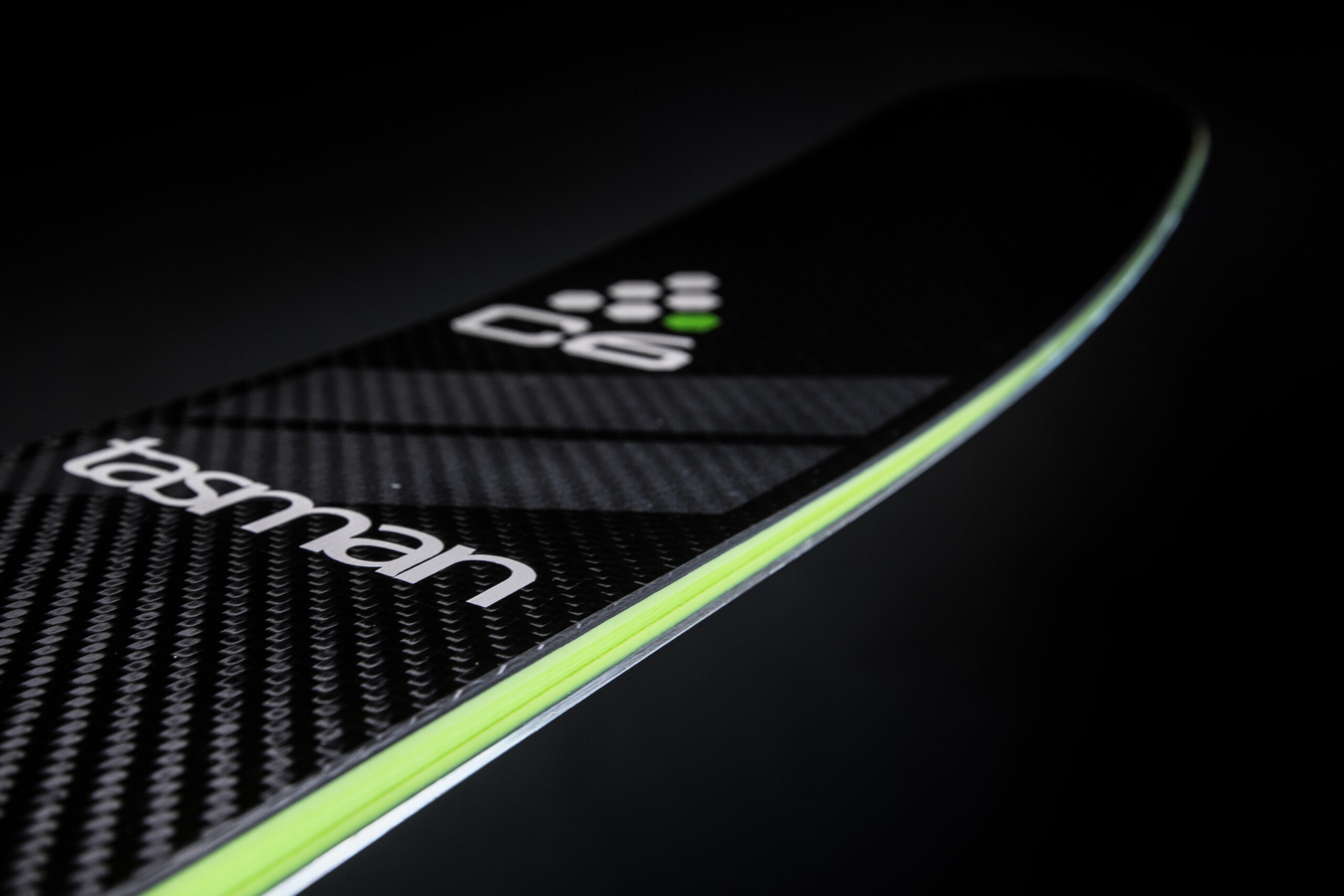 So, the name C6 is about the periodic table not a condition of being at sea ?
Correct
Can you explain the name ?
All of our skis are carbon fibre construction so the reference to the periodic table is as simple as that.
Tell us about your marine background – and how that has brought you to the manufacture of ski?
\I started as a wooden boatbuilder and diversified into building carbon fibre components for grand prix race yachts. I did a lot of work over the years contracting to Americas cup campaigns, New Zealand's and other countries.
A lot of composite parts for boats are sandwich construction similar to skis.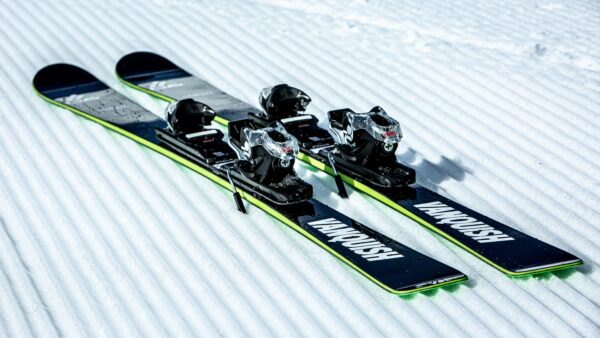 When, where and how did it all start?
I started building my own skis almost 20 years ago. Just a typical Kiwi thing, I looked at buying new skis and when I had a close look at them, thought to myself, "I can build that". The first pair I built, I robbed the edge out of an old pair, made a crude mould and vac bagged them together with a wet laminate. They were actually pretty good. I made a few more pairs for myself and the rest of the family.
After the global financial crisis in 2008, the international race yacht market disappeared leaving my business struggling. When my oldest son Sean turned 21 he and I were having a few drinks on our boat and we started talking about how low tech skis are and what it would be like to build skis utilising the very top end of composite technology. After many more drinks there weren't many questions we didn't have the answers for. So we came up with the name and decided we were starting a ski business.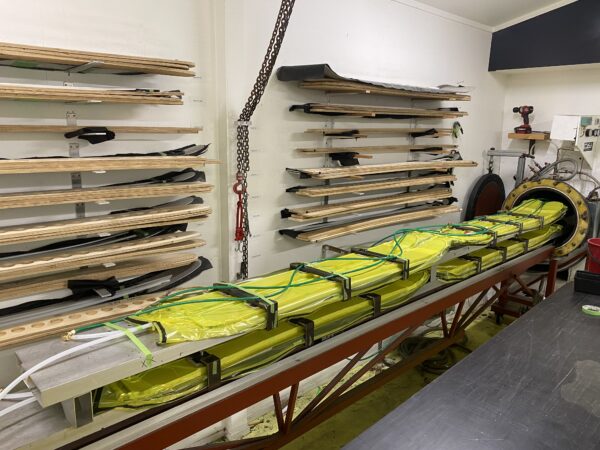 Craig describes yourself as you think others might see you?
That's a hard question to answer. Not something I've though about. Some of my friends call me the mad scientist because I'm always experimenting with new materials and building prototype skis for them to test.
With such a competitive market how does C6 stand out from the rest – what are it points of difference?
There isn't a ski anywhere else in the world build to this level of construction.
Autoclave cured, multi axial, unidirectional, pre impregnated carbon fibre, autoclave vacuum resin infusion bonded around aerospace grade end grain balsa wood core.
An autoclave is essentially a pressure oven. So components are placed in a vacuum bag which applies 1 bar of pressure, and then placed in the autoclave at 7 bar of pressure and 100 degrees C. This is far superior to a press and is how top end composite components are made including Formula 1 and Aerospace.
Using pre impregnated carbon fibre we can arrange the fibres in very specific directions to achieve a stiffness profile that is extremely rigid laterally and torsionally while still having a soft longitudinal flex. This means they hold an unbeatable edge on the hardpack while being easy to ski in soft snow.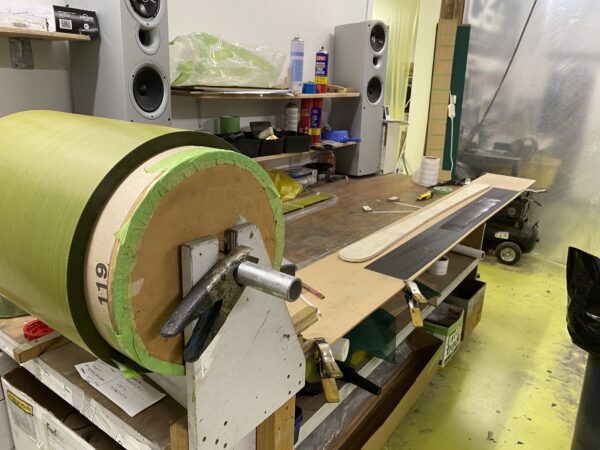 Why should I buy a pair of C6 rather than a mainline brand?
You should probably ask our customers that question, they are the ones that sell most of our skis for us these days.
When you by a ski you deal with the person who deigned build and tested it. If your skiing in New Zealand It's a product that is designed for New Zealand conditions, particularly Ruapehu, 4 different snow conditions in one turn.
Despite the fact that they are extremely light, they are very robust, and they don't lose their pop and response anywhere near as quickly as other skis.
Because they are very labour intensive and expensive to build, we have very limited production, (there is only one of me). So the normal retail model doesn't work for us. For this reason, we only sell direct from the factory, and this allows us to keep the cost similar to the mainstream top end.
And most important of all, you will not ride a ski anything like this from anyone else, it's night and day.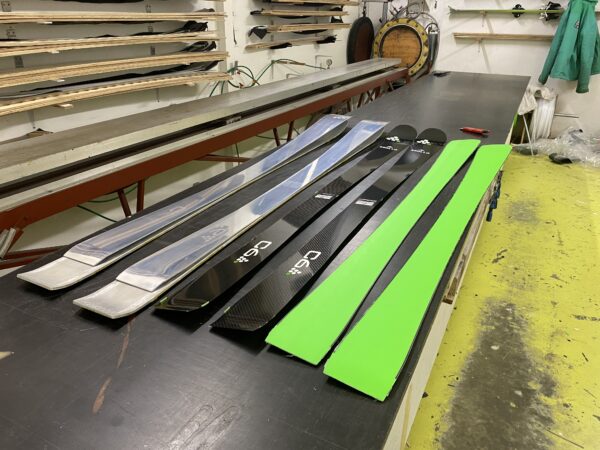 What has been the biggest hurdle for the company and the brand?
Establishing a market without advertising.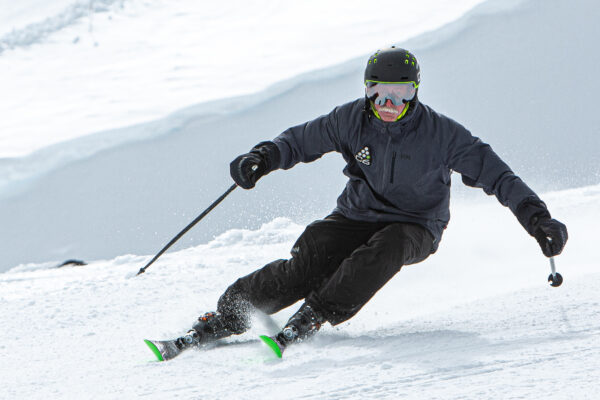 What has been the biggest success?
Establishing a market without advertising.
We have relied on the product selling itself and word of mouth doing the rest. This requires some patience, but is very rewarding.
What I love best about our brand is the days up the mountain with our demo fleet talking to people about skiing, and sending them off on my best guess for the ski that will suit them. Then having them return after a couple of laps with that irremovable smile and a lightbulb shining over their heads.
On one occasion an older gentleman came over with his daughter. He explained how this was to be his last day ever on skis, as he was struggling and no longer enjoying it. His daughter had convinced him to just try a different ski, and we happened to be there. He returned, after a couple of laps on a pair of 156 Mercury's, with that same smile and light bulb over his head. He bought a pair of skis on the spot. He's now skiing more than he ever did.
This happens all the time and it never gets old.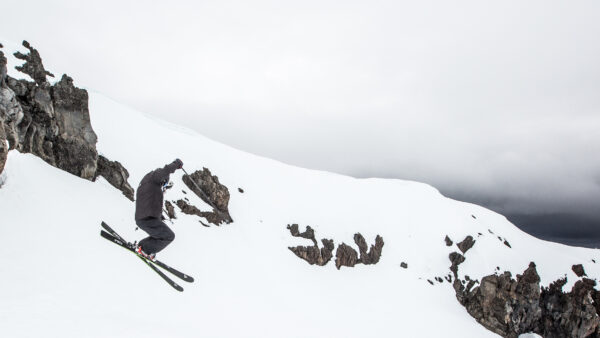 What would Craig Stirling tell his younger self when he started this business – what advice would you give yourself?
Trust your instincts, and chose carefully who's criticism you listen to.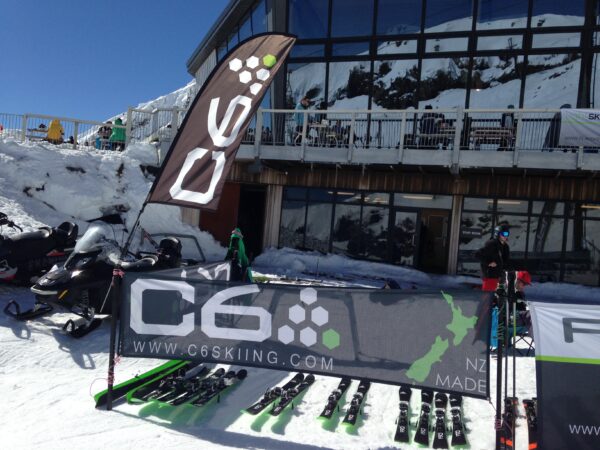 Has there been a value being situated where you are?
Absolutely. Living and working at the base of Ruapehu has been perfect. In my opinion Ruapehu is the perfect testing ground for skis. Challenging snow conditions and a huge range of terrain.
There is a lot of talk about issue relating to product because of the Ukraine war – will this impact on C6 for 2023?
Not at this stage. Although our base comes from the US, the edge come from Austria, and the carbon comes from the UK. So I'm sure there will be more increases in cost coming up.
What's coming up next for C6?
We are releasing a new ski, the Rakaia. As we spend a couple of weeks a year at Mt Hutt demoing, I have noticed that when people there are restricted to skiing the groomers, a lot of people ski fast, as the terrain is perfect for it. A lot of our on trail skis are a tight radius, so the Rakaia will be more suited for those who like to open it up.
What does the future hold?
Continuing to develop new manufacturing techniques and testing new materials. Working on refinements to design. Because of the way we build skis I can easily adjust camber/rocker profiles and stiffness from one ski to the next. I can also sit in front of the computer and design a totally new ski build tooling and be riding the ski in under 4  days, for a minimum of cost compared to mainstream company's. This is how we have been able to progress ski design so quickly.
So spending my summers building skis and testing in the northern hemisphere (when we are allowed.) Demoing and riding skis at Ruapehu and Mt Hutt during the winters. Please come and say hello if you see me up there.  Living the dream!
Craig 0274 316 854