News
Thousands turn out for Coronet Peak opening day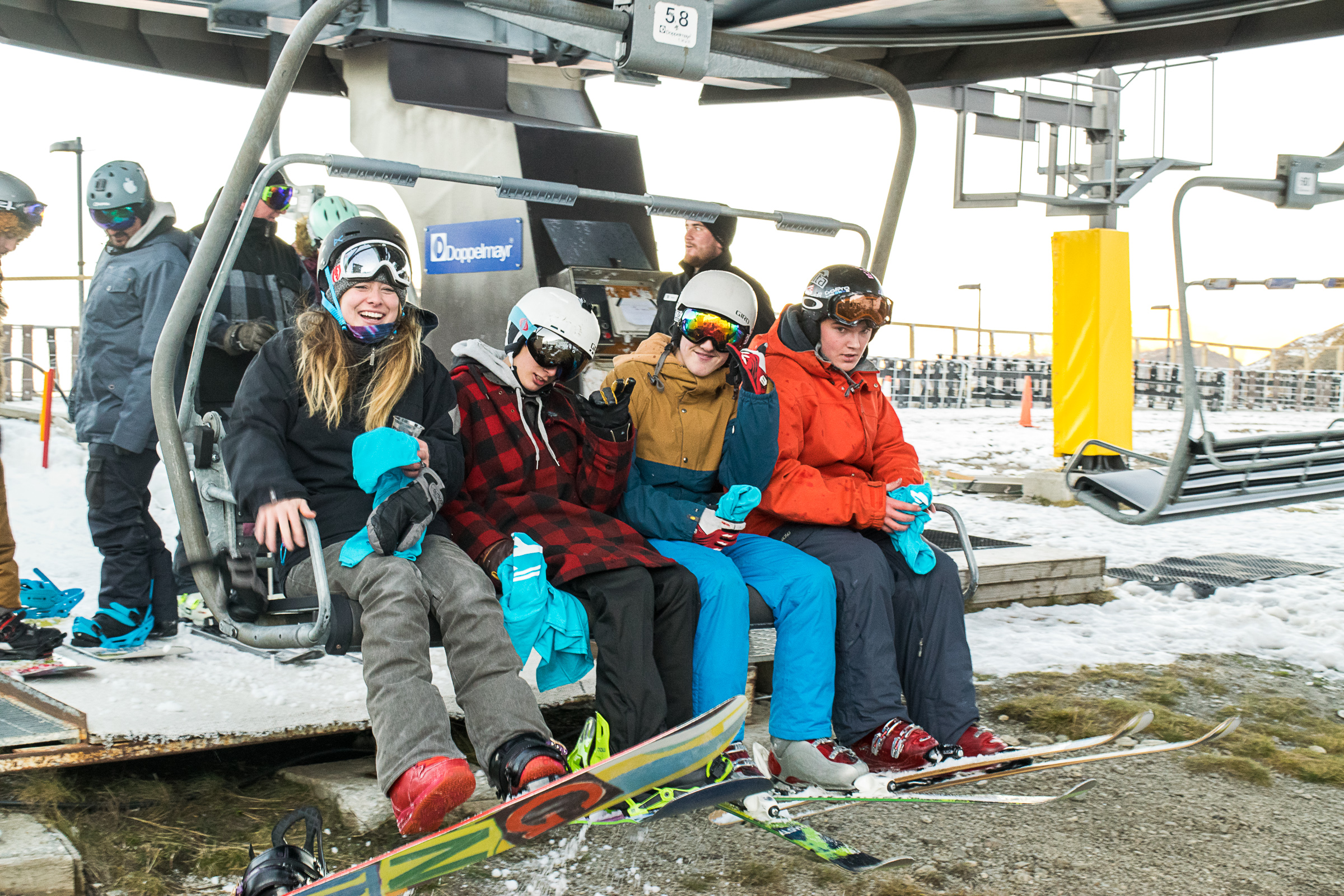 Queenstown's Coronet Peak was buzzing today as 2,500 people turned out in force to support opening day.
Sharp season pass pricing has reinvigorated enthusiasm in the local community, driving new skiers and those who haven't skied for years back to the slopes.
Today's launch (Saturday June 11) at Coronet Peak was a true celebration of the start of winter.
Around 300 people were first through the gates at 9am, many fuelled by free breakfast baps, coffee and hot chocolates handed out by ski area staff, and picking up spot
prizes galore.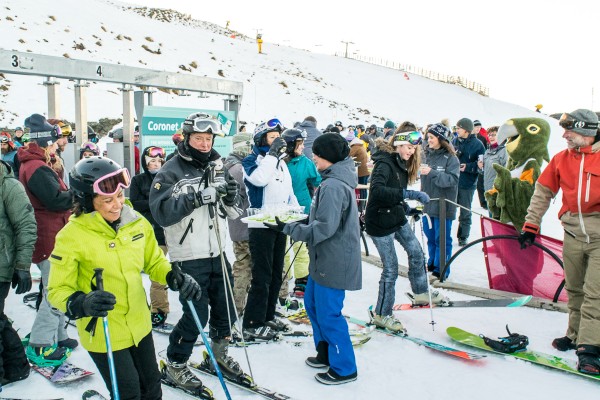 Most in need of a warming breakfast were Queenstown sixteen-year-olds Oliver Hill, Simon Morganty and Ben Evans, who braved a chilly night on the deck from 9pm the
night before to claim 'First on the Chair' T-shirts, along with 22-year-old Angelique Vinnedge from Canada who joined them at 6am.
Describing her first run down the M1 as "splendid", Angelique said the weather had been the dealbreaker. "It was definitely worth getting up early to see all the stars out
and a great sunrise."
Ski area manager Ross Copland said the number of people queuing at 9am was the biggest the ski area had seen for some years.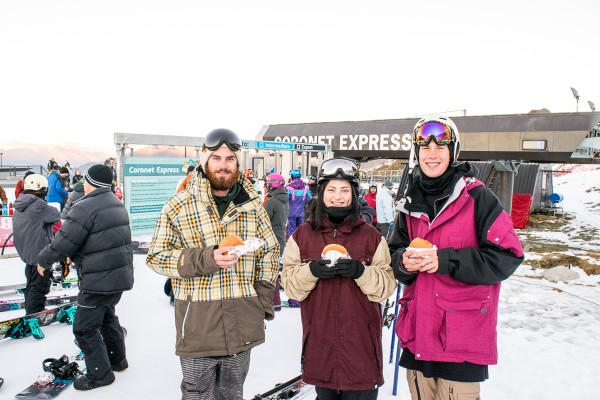 "We've seen massive support from our local community, partly because so many people and especially families are getting back into skiing, or being introduced to
skiing for the first time, thanks to our great season pass prices this year.
"Opening day's always special because we've put so much effort into it over the previous seven months of preparation, so it's great to finally be here. Yes we did lose
some snow due to the weather over the past couple of days, but today's a pretty balmy 1.1C at the base building, there's very little wind and we've managed to pack a lot
of the snow that came early onto the main trails.
"We're expecting snow down to 600m on Sunday, so winter's well and truly here."
Coronet Peak created a number of new trails over summer, and Copland says new grooming and snowmaking technology has proved invaluable in the build up to
opening.
NZSki CEO Paul Anderson said the ski industry was "in good heart" as both Coronet Peak and Canterbury's Mt Hutt ski areas opened today.
"Our local communities in Queenstown, Christchurch and Canterbury are buzzing with new enthusiasm for skiing and snowboarding, and having recently met wholesalers in
East Coast Australia I know we have great pre-season bookings and we're looking forward to a very strong season.
"For our local and overseas markets it's key to have opened on time with good snow conditions and more to come."