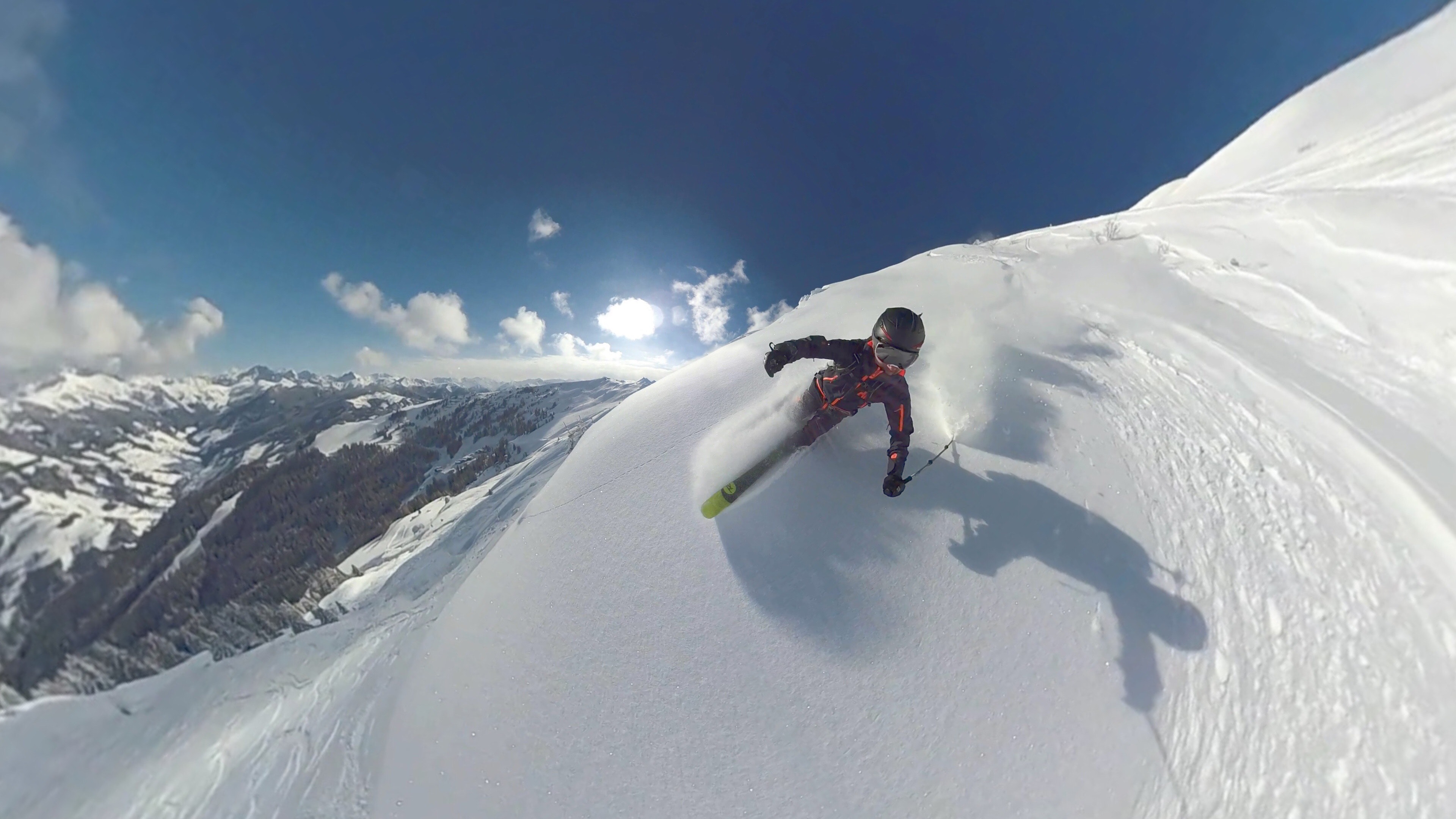 The attraction of carving through fresh, untracked snow without the crowds is what draws many people to the backcountry. But, before you head out, you must have a solid understanding of what it takes to travel responsibly and safely in the backcountry.
If you think you are ready to go backcountry – don't.
Not until you have had some real training with experienced guides.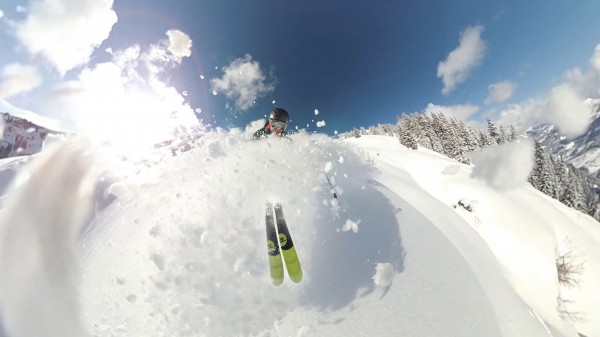 For some going backcountry skiing or snowboarding means hiking deep into the wilderness to make turns where no one else has been. To others, it's riding an out-of-bounds slope at a ski resort. Regardless of whether you hike, snowmobile, cat-track, skin, ride a lift or take a helicopter to get there, any time you're outside of the restricted boundaries of a resort, you're in the backcountry. But before you go, you must make sure you're properly equipped and trained to do so.
Here's how to get underway with backcountry:
Take a Backcountry Skiing or Snowboarding Course
Backcountry skiing and snowboarding require several new skills, like using touring bindings, skinning uphill, managing terrain, reading the weather and planning. In a course particular to backcountry touring, you'll learn the right way to do these things from trained and experienced professionals rather than stumbling through them on your own or with a mate.
Take an Avalanche Course
Avalanches pose a genuine danger to backcountry travellers. If you want to ski or snowboard in the backcountry, you must enrol in avalanche safety training taught by a qualified professional.
NZ Mountain Safety Council says:
During the last decade in New Zealand, statistics gathered from data collected by the New Zealand Mountain Safety Council show that during an average year in New Zealand there will be 37 reported avalanche involvements, resulting in 23.6 people being caught in avalanches, 1.25 of whom will die.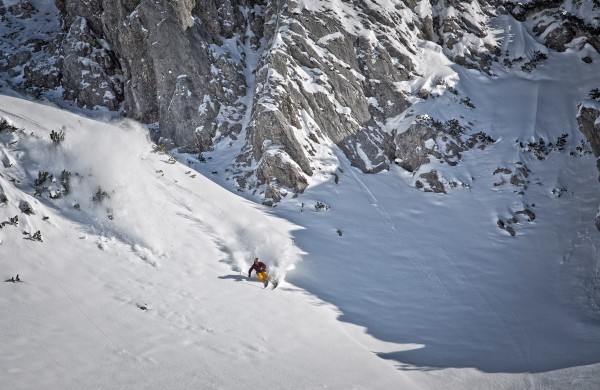 Consider Your Fitness and Skiing Ability
You don't need to be a top athlete to go backcountry skiing or snowboarding but climbing uphill in fresh snow and skiing back down can be tricky, so it's worth it to assess your skiing ability and fitness level before you head out.
Skiing ability: It's generally recommended that you can confidently ski or ride the blue (intermediate) runs at a ski field at least before taking on the backcountry.
Fitness level: If you're reasonably fit, you can most likely enjoy a moderate backcountry tour. As you aspire to take on bigger goals and spend long days out touring, you will need to ramp you your fitness level.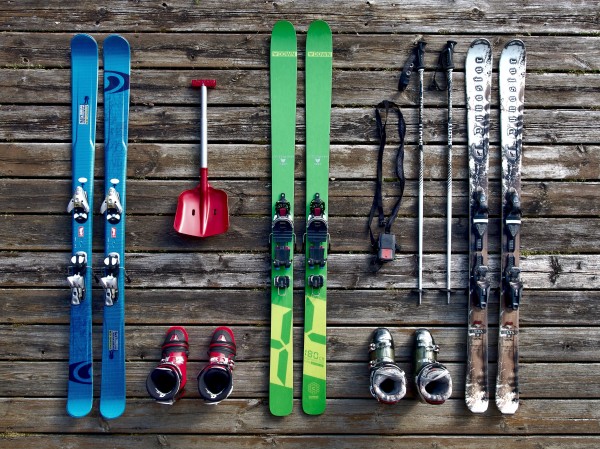 Get Geared Up
To maximize your fun out there, you'll want to get outfitted with backcountry-specific gear. And, you totally must obtain the required avalanche safety equipment.
Avalanche Safety Equipment
Before you set foot in the backcountry, you and everyone else in your group must carry several safety items (and know how to use them):
Avalanche transceiver: A transceiver emits a signal that rescuers can pick up with their transceivers. The receiving transceivers interpret the signal into a visual and audible display that helps the search.
Avalanche shovel: A snow shovel is essential for testing snow conditions and digging out victims. Don't use any old shovel; Get one specifically designed for backcountry travel from a reputable outfitter.
Avalanche probe: This collapsible pole is used to probe for a buried victim during the pinpoint phase of the search.
Avalanche airbag packs, though not one of the three necessary items are becoming increasingly popular. These packs have an airbag that is typically deployed by manually pulling a ripcord. The airbag inflates and can help you rise to the top of an avalanche debris field.
Backcountry Ski and Snowboard Equipment
There is a wide range of backcountry equipment available. Before buying, think about where you like to ski or snowboard and what type of terrain you prefer. This will help you determine the right balance of weight and performance that will work for you. For instance, skiers who want to cover lots of ground and climb lots of elevation, prefer lighter setups that often sacrifice performance in deep snow. Skiers who prioritize deep fresh snow typically prefer wider skis and will accept the added weight.
Backcountry skis: Any pair of downhill skis could be mounted with backcountry bindings and taken out on tour, but backcountry-specific skis are usually lighter weight than downhill skis, making uphill travel easier.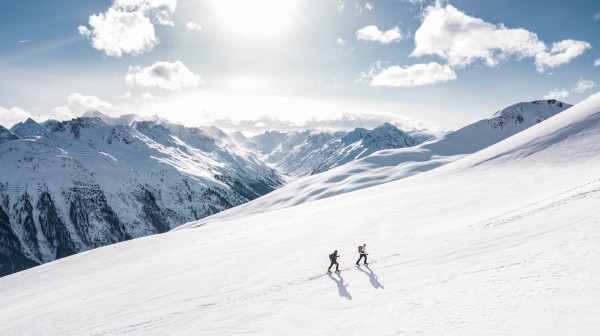 Backcountry ski bindings: The defining feature of backcountry bindings is the ability to move your heels up and down so you can tour up the mountain. The majority of backcountry skiers use alpine touring bindings, which allow you to lock your heels down at the top of the hill so you can ski back down making parallel turns as you would while downhill skiing.
Skins: Skins are like pieces of material that temporarily stick to the bottom of your skis or split board to provide traction for going uphill. When you get to the top, you take them off your skis or board, put them in your pack and ski or ride back down. They are essential if you don't want to carry your skis or snowboard on your backpack.
Some skins are made to fit specific ski models, while others are long rectangular strips sold in different widths that will need to be trimmed to fit.
Once again, it's about getting good advice.
Backcountry skiing opens a vast amount of terrain New Zealand has some of the best backcountry terrain in the world some of it can be reached others commercially by sheer hard work and effort, but the rewards are well worth it.
Once you have done it once, you will be addicted.