Video
Hucking Around in Fernie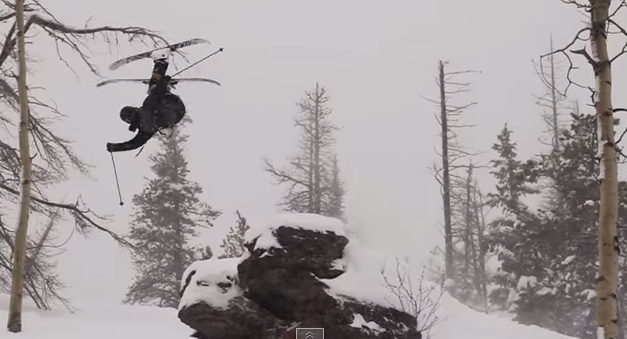 Three days before our catskiing trip with Fernie Wilderness Adventures (FWA) catskiing, we received the dreaded news that weather conditions were bad. The powder skiing trip we had been anticipating for months was looking like it would be washed out by the warm weather. Rain at the top of the mountain created a rain crust and the forecast looked like the weather would only get worse. We began making plans to change our travel and reschedule the trip for an alternate date. Ultimately, we couldn't find an alternate date that worked for our group, so we decided to suck it up and hope for the best.
One day before our arrival, we received news from Brian Lull, the operations manager at FWA, that the rain had switched over to snow and they had received 20 centimeters the night before. From that point forward our luck had changed and we got absolutely dumped on. For the whole crew, we rode 4 days of the deepest snow of our lives. It sounds crazy, but it was almost too deep. When we hucked, we were blinded on the landings as the Fernie pow splashed us in the face. Four days of faceshots serviced by a private snowcat were capped-off by relaxing nights drinking cold ones in the wood-fired hot tub.
We had a great time hucking around in Fernie and riding some of the deepest snow of our lives. There is nothing like 4 straight pow days with your friends and we hope you enjoy this video as much as we did creating it.
Featuring skiers Ian Hamilton, Tobias Sedlacek, Danny Arnold, Chris McKeever, Mike King, and Jake Fagrelius. Filmed and edited by Bobby Jahrig, with additional filming by Mike Kvackay.