Video
Jake Koia travels to Alaska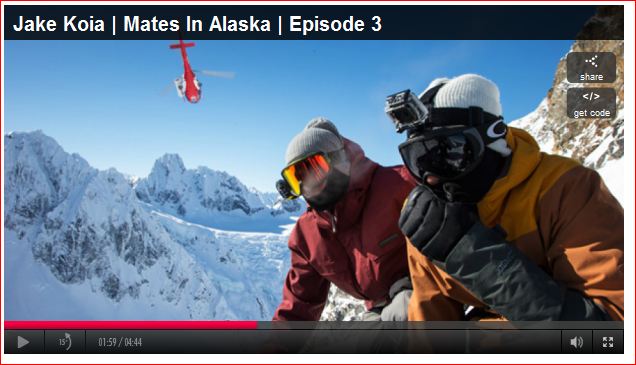 New Zealand snowboarder Jake Koia travels to Haines, Alaska, with long-time friend Roland Morley-Brown for the Red Bull Mates in Alaska series
Sometimes things just don't work out as you planned in Alaska…
"We just tried to ride this face and I blew my line. Got fluffed out. And Roley just, I don't know, front flipped at the start of his line. My heart sunk I thought he was going to go over the rocks and split his head open and he miraculously just landed this front flip. It was a crazy steep line. We didn't get the most epic shots at all today – we have those days. We still learnt the punch for sure. I've got a big smile on, it's hilarious. You just can't force it out here. If the snows not good, we should just be like, go home. The snow was crap we knew it, we just went for it anyway. Roley, you almost paid the ultimate price dude" – Jake Koia.
"I just tried to drop into a line and went straight into some rocks and did a front flip and then tried to regather and did a heel-side turn. It exposed so many more rocks, my boards all chewed up. I just fell the whole way down a pretty gnarly line. Oh my god, I fell down that whole thing" – Roland Morley-Brown.