Features
Mt Ruapehu's under the pump to clear the dump!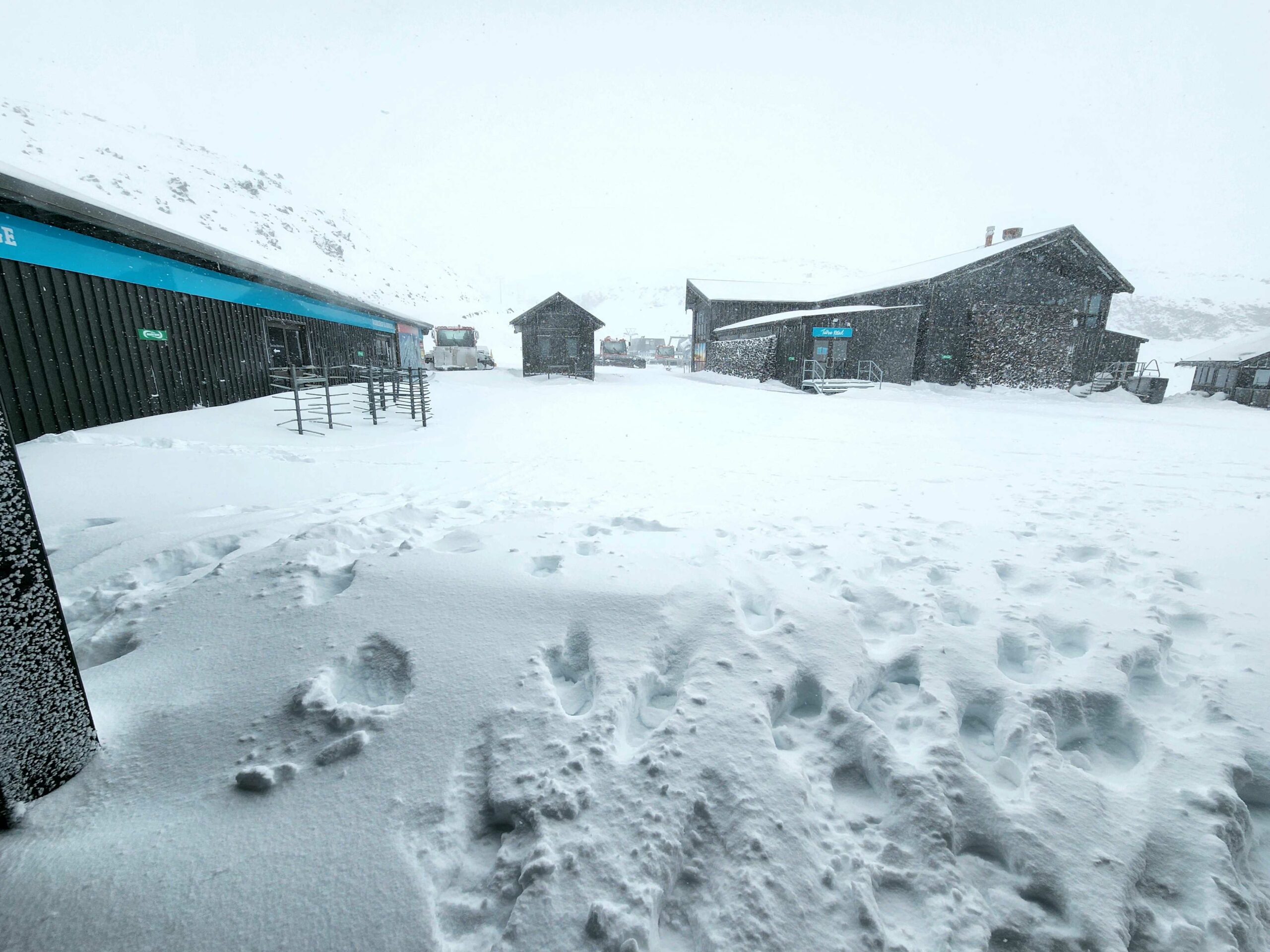 Announces Women's Week, Snowboard Minis, School Holiday & Advanced Ski and Ride Programs are back!  
Mt Ruapehu is leading the national ski field snow base with 10-25cm of new snow blanketing the maunga this week, and more snow forecast. Tūroa's upper mountain is boasting the highest snow base in the country with 255cm and 115cm on the lower slopes.
The Mt Ruapehu team are firing on all cylinders to de-ice, dig out and maintain avalanche control work ahead of this weekend, which is expected to bring more light snow and ideal ski and riding conditions. Latest weather and facility updates are available on mtruapehu.com.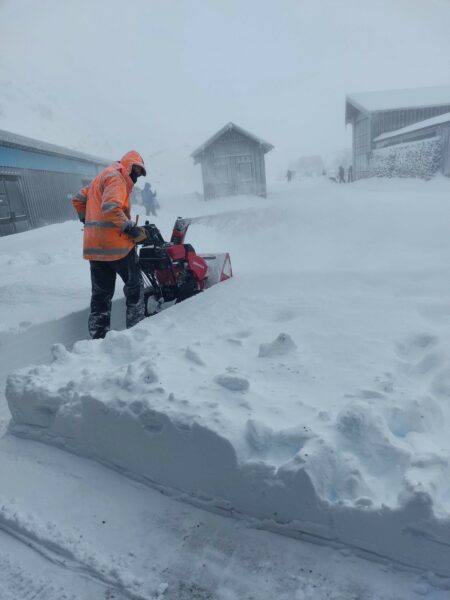 Mt Ruapehu is thrilled to announce that its popular lessons and development programs are back after a few years of disruption.
Whakapapa Women's Week – Monday 21st to Friday 25th August  
This week-long personal development program is open for women aged 16 and over for all ability levels 1-6. Women's Week at Whakapapa from Monday 21st August is the perfect opportunity to break bad habits, increase confidence on the snow with 20 hours of on snow coaching over five days, plus social activities. For those who miss out, group bookings (women and men) for a week of skiing with an experienced instructor can be arranged on request, minimum numbers required.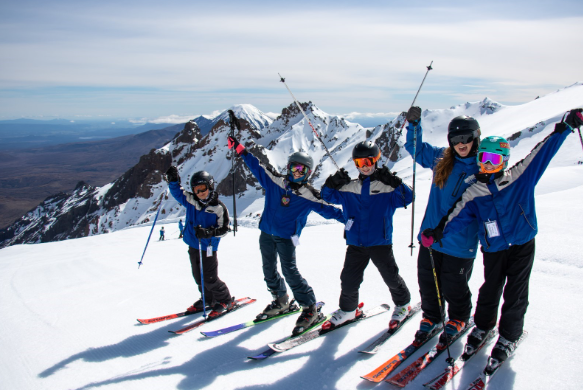 Whakapapa School Holiday Programs – Monday 25th to Friday 29th September / Monday 2nd October to Friday 6th October 
With the September school holidays falling a week earlier this year, spring skiing conditions are sure to be epic for kids aged 6-16 years across levels 1-6. Group programs will run at Whakapapa from 9am-3pm with an experienced instructor, including a supervised lunch (food not provided). School holiday programs at Whakapapa are subject to availability and are expected to sell out.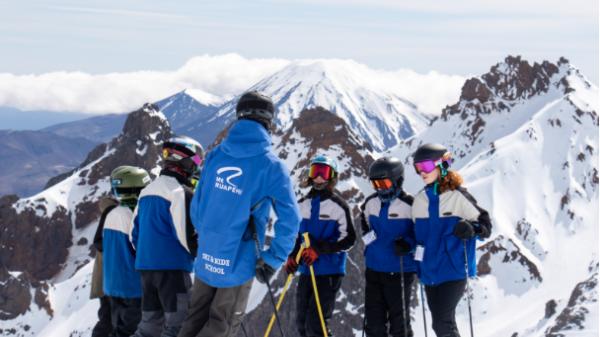 Ski & Ride School  
Advanced lessons are back with Level 4 Group lessons available at Whakapapa from next week. Level 4 Group lessons are aimed at skiers and riders wanting to improve and build confidence on the upper mountain blue runs. There will be limited availability, both online and at Guest Services. These lessons will meet at the top of the Sky Waka by the ski racks outside Knoll Ridge Chalet.
Anyone unsure of their ski or snowboard ability level can review the FAQs here: https://help.mtruapehu.com/hc/en-us
Snowboard Mini Lessons 
In addition to the popular ski mini's program, mini board riders can now enjoy snowboarding lessons with a qualified instructor. Any mini from 3-7 years old can book in for a discounted 1-hour private lesson. These lessons are an introduction for little riders with less stamina. Two-hour private lessons are still available to book for kids aged 4 years and up.
Book your lesson or development program here: https://www.mtruapehu.com/lessons-and-development/development-programmes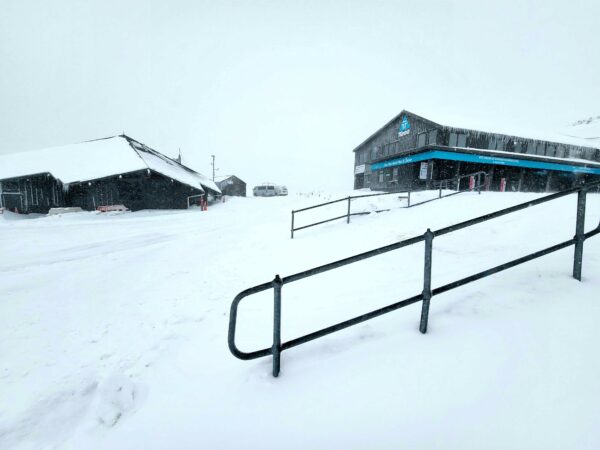 Ruapehu Alpine Lifts Chief Executive Officer, Jono Dean, says, "We're pumped by the continued snow dumping giving us the much-needed base to sustain a long ski season, and we're confident that our pass holders are frothing to get up here on the maunga. Our Whakapapa and Tūroa teams are doing amazing mahi to prepare the slopes for some epic runs this weekend".
"We are thrilled to announce the return of our popular lessons and development programs, and our Women's Week program at Whakapapa is a week not to be missed. The September school holiday programs are expected to sell out quickly given the timing of the holidays falls earlier this year and within our peak spring skiing conditions – which we believe is some of the best in the country."
"Guests planning to visit Mt Ruapehu's ski fields this weekend and over the coming months are strongly encouraged to plan their trips early and save time and purchase their passes online prior to arrival," concluded Jono.
Mt Ruapehu visitors can also drop into SnowCentre Newmarket, TCB Ohakune or any of Torpedo 7's 11 selected retail locations throughout the North Island to collect their passes from the dedicated click and collect facilities.
For latest ski field status reports, visit mtruapehu.com.