Features
Nick Goepper pays tribute to pioneers of skiing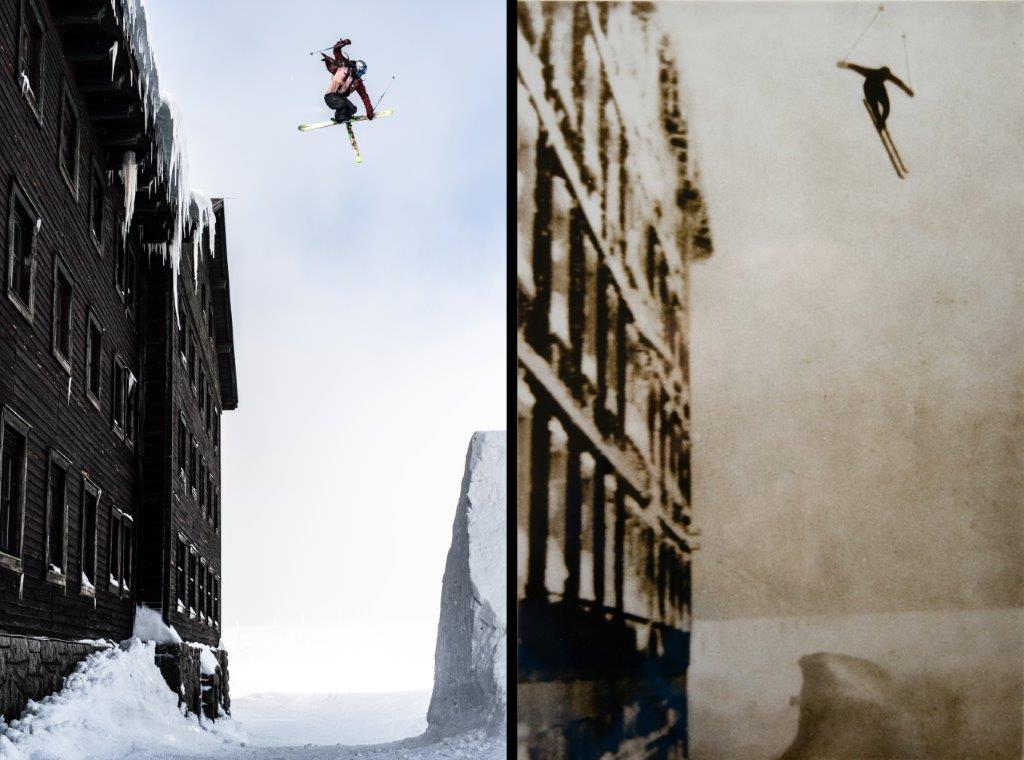 The picture from 1929 shows Otto Berauer on his wooden skis dropping a 5 story mountain hotel in Krkonoše, Czechia.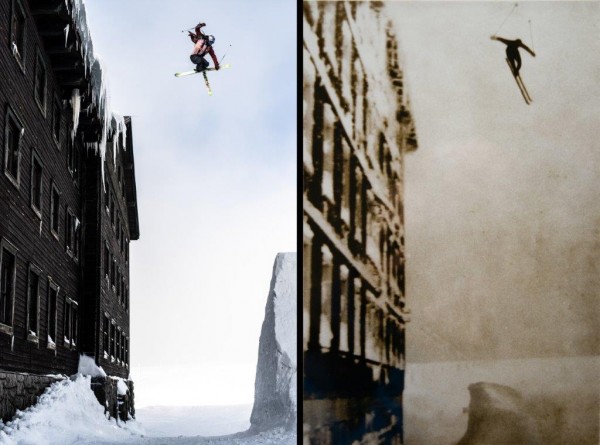 We decided to re-create this unique moment with the help of a professional freeskier Nick Goepper (USA) and pay tribute to pioneers of skiing adventures and their hunger for pushing limits.
Professional photographer Jiří Šimeček re-shooted the historical image both on analog and digital camera, part of the project is also a video clip featuring a more in-depth look into the story of pioneer jumpers, Otto Berauer's family and Nick's fascination with history.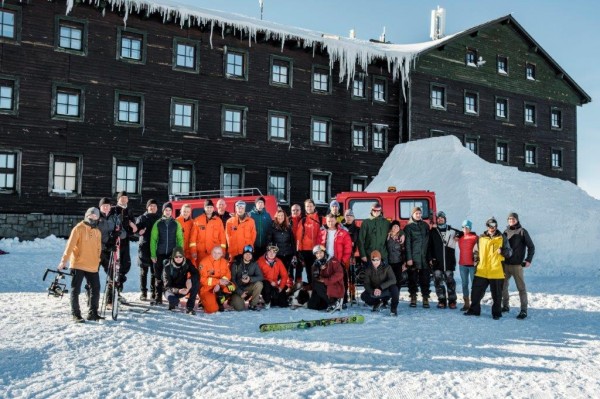 Jiří got this idea when he saw the original photography hanging on the wall in Luční Bouda, Krkonoše – a hotel which was a local epicenter of the pre-freeskiing community almost 100 years ago. Having in mind that when the original picture was taken, the hotel had more than 18 meters in height, Otto Berauer's act is crazy even to today's standards.
"When I noticed the picture I thought 'wow, to re-create something like this would be really cool'" Jiří says.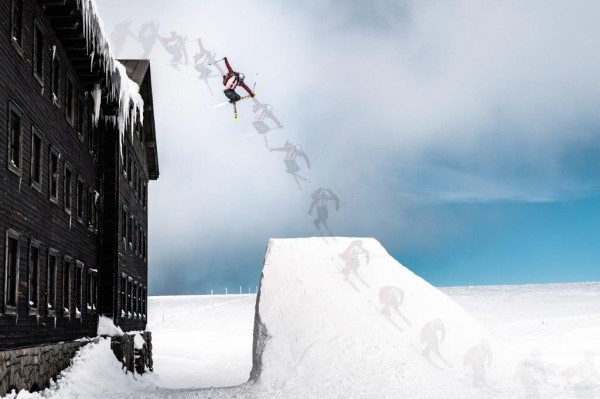 And so it began – the ultimate time journey which pays respect to freeskiing pioneers of long-forgotten times needed just one more guy to become real. That guy happened to be professional American freeskier Nick Goepper, who landed in Czechia just a few days later to attend and enjoy a prestigious freeskiing competition.
The best feeling came when I showed the pictures to Nick and he started bouncing off the walls," Jiří recalls. "Right then I saw how the whole thing became more important to him." Jiří used both his digital camera and an analog camera Voigtlander Bessa from 1932, which he bought a few days before the event took place. He shot on monochrome and had the pictures developed using the same technique that was used during the '30s.
Luční Bouda hotel has always attracted all kinds of adventurous people. Located 1400 meters above sea level and surrounded by the highest mountains in the region it became a center of rough and wild skiing events right after it was opened for mountain tourists in 1914. It experienced things that could, if put in today's world, fill front pages of elite freeride magazines.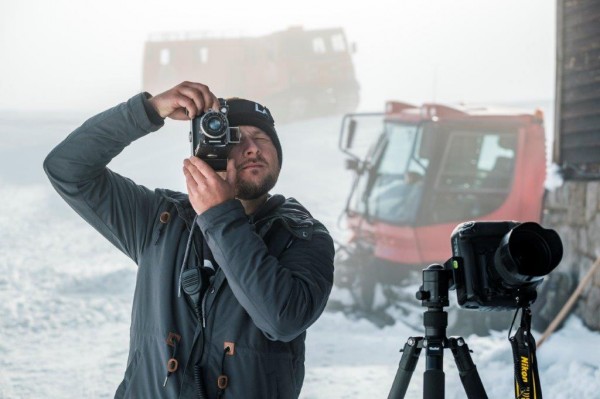 Since 1926, Luční Bouda was the place where 2,5 km long downhill race Májový závod was taking place, setting the record in 1938 with 129 male and 19 female attendees. Three skiers, the Berauer brothers, stood among others: Adolf, Gustav, and Otto. The latter created history when he was pictured while jumping off the 18 meters high Luční Bouda – the picture later appeared in the press all around the world, making an unerasable moment in freeskiing history.