News
Norwegian and Japanese snowboaders on top at weather affected Swiss event.
NEWS and EVENT 📰🥇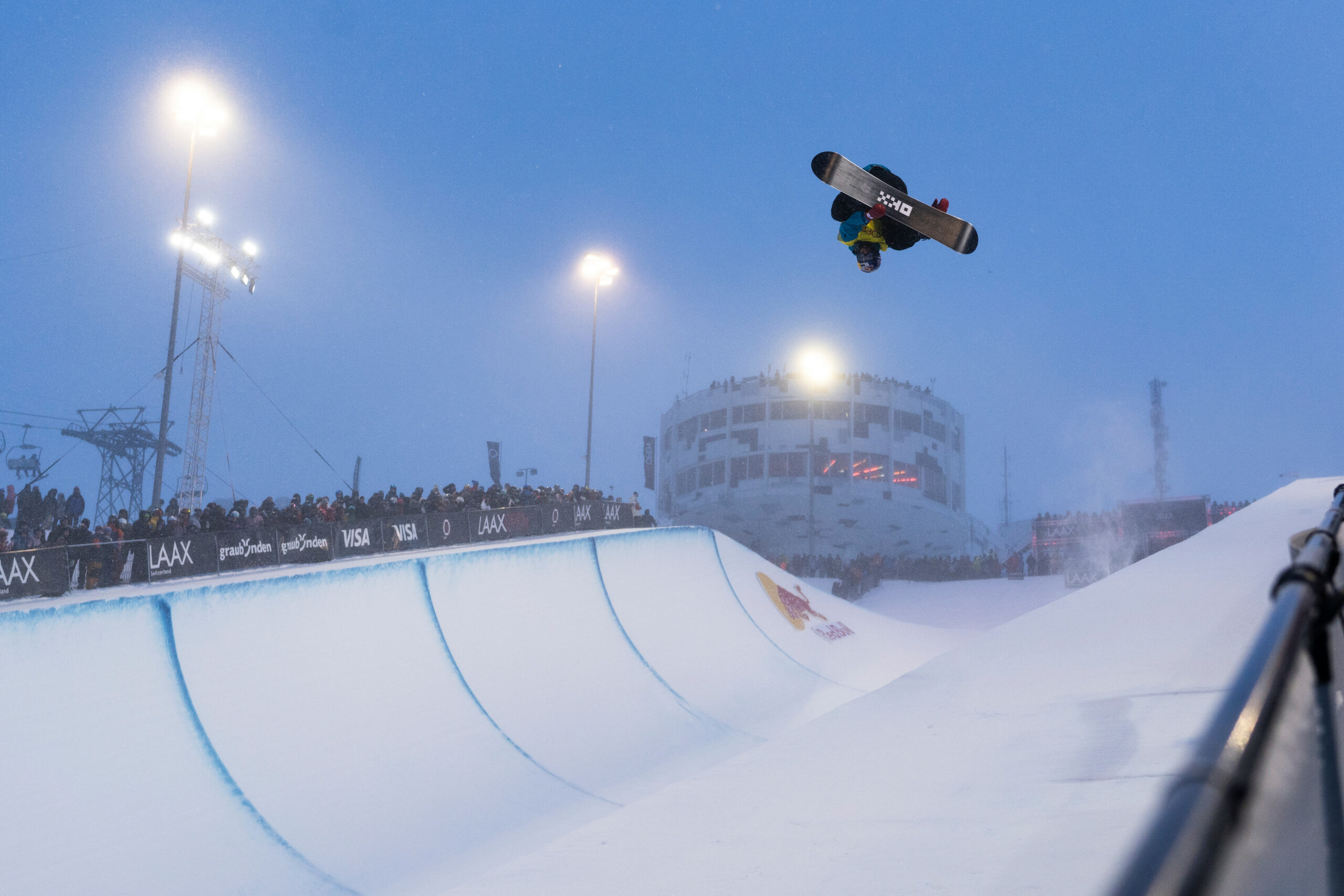 Norway's Marcus Kleveland claimed his first-ever victory in snowboard slopestyle and Japan's Mitsuki Ono also scored a first gold medal in the women's snowboard halfpipe contest at a weather-affected Lax Open 20223 in Switzerland. There were also medals for Anna Gasser in the women's slopestyle contest and halfpipe specialists Scotty James and Maddie Mastro.
– Fog, freezing conditions and snow caused the postponement of the snowboard slopestyle finals on Saturday afternoon and the cancellation of both the halfpipe finals and women's slopestyle freeski contest, which was debuting at Laax for the first time.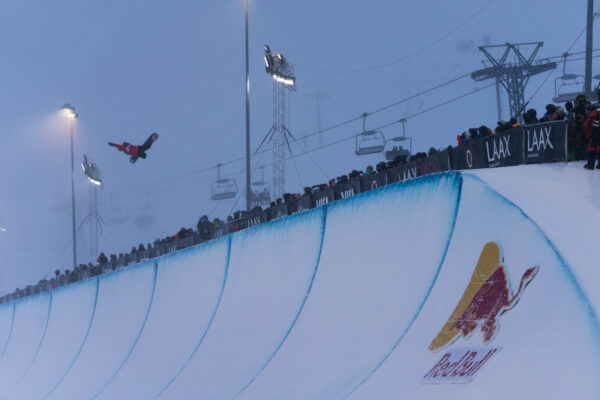 – The snowboard slopestyle competitors got the best of the conditions on Sunday afternoon and it was Marcus Cleveland who delivered both creativity and precision in equal measure to finally add a Laax Open gold medal to his trophy cabinet.
– The Norwegian coped with a slow running course in impressive style to stomp his first run of tricks including a Backside 1260 Melon, Frontside Double Cork Nollie 1080 and Nosebutter Back 14 Indy and earn a score of 83.61 points that was never beaten. He took the victory ahead of American Dusty Henricksen (82.45) and Sweden's Sven Thorgren (80.23).
– The multi-time X Games and Burton US Open medalist was delighted to finally get the Lax Open win he's been chasing for a number of years, commenting: "I've been to Laax so many times and never stood on top of the podium, so to finally be on top of the podium here today feels incredible."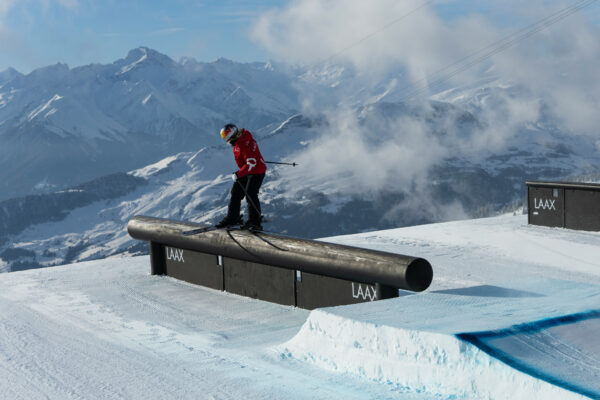 – The women's snowboard slopestye contest was another showcase for New Zealand's Olympic champion Zoi Sadowski-Synnott, who dominated the course and her rivals to score 81.30 and take what was also her first Laax Open title from 16-year-old British FIS World Cup rookie Mia Brookes and former champion Anna Gasser.
– For the first time ever, freeski slopestyle was added to the Laax Open contest schedule for the 2023 event, but only the men's final could be completed before the weather closed in again.
– It didn't disappoint however as local Swiss hero Andri Ragettli took the win over American Alexander Hall and Norway's Birk Ruud.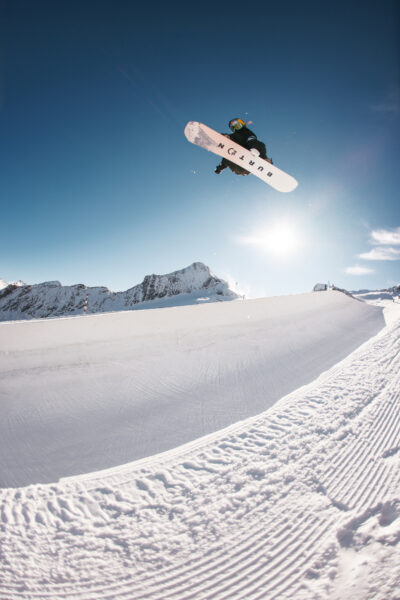 – The women's freeski slopestyle result had to be taken from qualifying after bad weather reduced visibility to dangerous levels, handing the gold medal to Norway's Johanne Killi with a score of 85.65, while France's Tess Ledeux took the bronze medal with 80.21.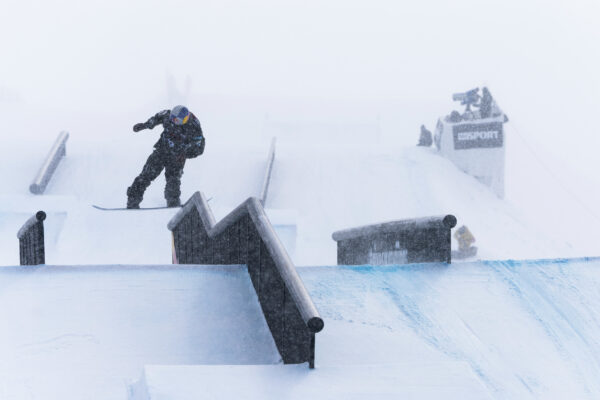 – Bad weather also put paid to Saturday night's snowbaord halfpipe finals, where Japanese riders Mitsuki Ono and Ruka Hirano were awarded the women's and men's crowns from results taken from Thursday's qualifying session.
– Ono took her first Laax Open halfpipe title home after topping qualifying with a score of 89.50 points. She was joined on the podium by China's Wu Shaotong (89.00) and American Maddie Mastro (82.50).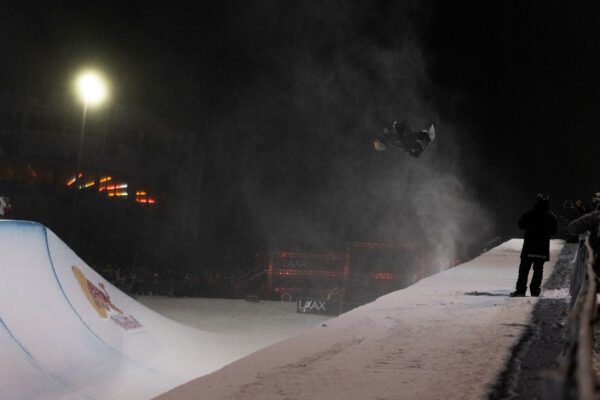 – The second Japanese gold medal came in the men's field, where Ruka Hirano's impressive qualifying score of 95.25 points handed him the victory over two-time Laax Open champion Scotty James of Australia (95.00) and fellow Japanese rider Yuto Totsuka (91.50).
Explore more Winter Sports content HERE.