News
Don't miss out on our Freeride days in August!
Significant storms over the past few weeks have created some of the best conditions in years! We're talking deep, blower pow everywhere we go. So what are you waiting for? It's time to book your heli trip so you can experience New Zealand powder like this: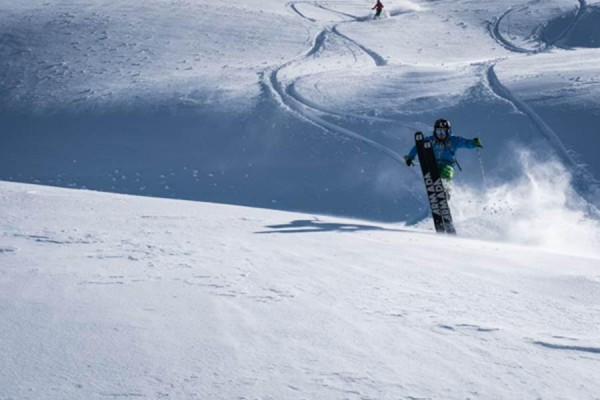 What is a Freeride Package?
Are you looking for some heliskiing or boarding that won't break the bank? Maybe you've dreamed about flying over Lake Wakatipu in a chopper and skiing the most exciting run of your life. Or maybe you just want to put a big check mark on the old bucket list.
If any of those sound like you, we've created the ideal package: Alpine Heliski Freeride Days. Our guides mark out the runs, strategically point you downhill, and off you go. Your $385 ticket (yep, you read that right! Three. Eight. Five.) gets you one run, your helicopter lift, and lunch with a view that can't be beat. Extra runs can be purchased for $75 each.
Dates:
August 6th & 7th
August 13th & 14th
August 20th and 21st
August 27th and 28th
We watch the weather closely, then choose the best day (either the Saturday or the Sunday, not both) for each Freeride trip.
Have more questions? Don't hesitate to call our office on the number below or stop in and say hi. We're happy to help!