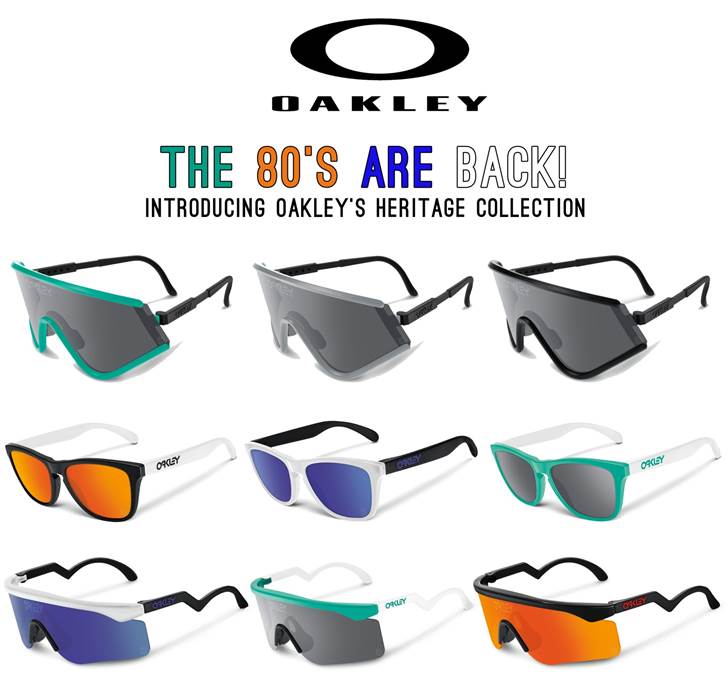 Celebrating the 30th anniversary of Oakley performance eyewear, the Heritage™ Collection salutes the evolution of a revolution by bringing back vintage rarities for a limited time.
It's a chance to own a piece of history with a classic look that shows your respect for sport heritage and smooth retro style. Oakley Eyeshades™, Razor Blades™ and Frogskins® will be offered with commemorative highlights and collectible extras, and we're adding riffs to a few contemporary designs so today's athletes can carry the colours of history and pride.
Oakley invented the world's first true performance eyewear in 1984, and over the decades, more medals and championships have been won when wearing Oakley eyewear than with any other single sport product on Earth. Oakley has opened the design vault for the 30 year anniversary and brought back three favourites with colours from the era that started it all.