News
Silver for NZ in final cross-country skiing races at Winter Games NZ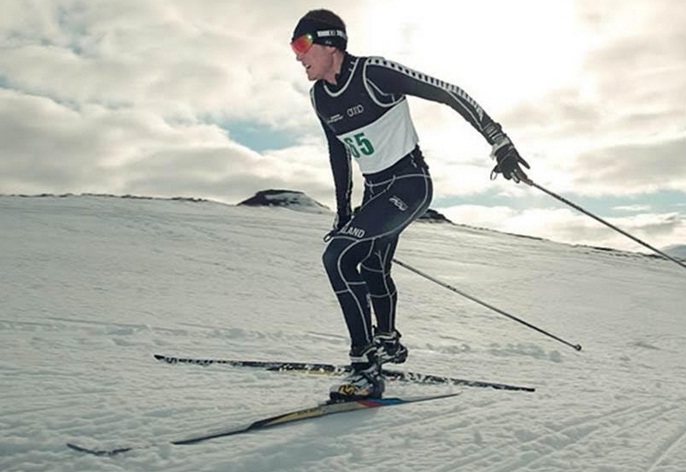 Tight racing, bluebird skies and a tough course brought cross-country skiing at Audi quattro Winter Games NZ 2015 to a close today with the FIS Australia New Zealand Continental Cup (ANC) Individual Start Freestyle race at Snow Farm NZ near Wanaka.
The Korean team once again dominated the podium but New Zealand's Andy Pohl scooped silver in the men's race and Slovenia's Barbara Jezersek won gold in the women's race which also concluded the trans-Tasman, eight-race FIS Australia New Zealand Cup Series.
The freestyle course covered 10km (4 laps) for the men and 5km (2 laps) for the women.
Seong-Beom Park of Korea has climbed the rankings over three days of racing, concluding with a well-deserved gold medal today as he crossed the line in 0:27:55. Andy Pohl, general manager at Snow Farm NZ, clocked in just 11 seconds behind on his home course with Yong-Jin Cho of Korea taking bronze in 0:28:10.
Park felt confident going in to today's event: "It was tough racing with the Kiwi hot on my heels throughout the race but I kept pushing. Coming up the final hill was really tough and it was a great feeling crossing the line."
Pohl was fired up for action today, after just missing out on the podium in yesterday's Mass Start Classic.
Andy Pohl on his way to a cross-country skiing silver medal today during Audi quattro Winter Games NZ 2015 (Getty Images).
"It was a hard course with lots of uphill and not much chance to rest. The Koreans put the pressure on all the way, they are good middle-distance racers," he said.
In the women's field, Olympian Barbara Jezersek outperformed yesterday's Mass Start Classic winner Chae-Won Lee of Korea to take her first gold medal of the Games, finishing in 0:14:43. Lee finished in 0:14:57, with Friday's sprint winner Olivia Bouffard-Nesbitt of Canada taking bronze in 0:15:02.
Thrilled with her win today, Jezersek was grateful to the cheering supporters: "I was really relaxed today and had a great ski, the supportive crowd really gave me a boost. My skis and the course felt fast, it was a great race and I look forward to coming back to the Snow Farm next year."
Audi quattro Winter Games NZ 2015 concludes today with the closing ceremony at Cardrona Alpine Resort near Wanaka. The two downtown Games Villages in Queenstown and Wanaka are open from 3pm with live music and DJs, medal ceremonies and aprés ski hospitality. The free JUCY Meltdown Concert takes place in Wanaka featuring Kora supported by Arma Del Amor.