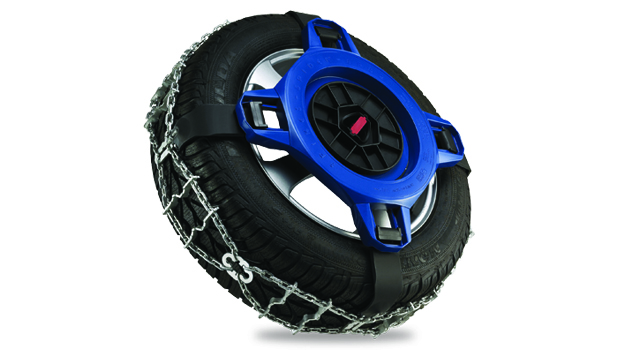 The Spikes Spider ALPINE PRO is a quick-fit, heavy duty solution for vehicles up to 5,000kg
The ALPINE PRO series combines easy fitting, simple size adjustment and zero clearance compatibility with a truly rugged full-circumference snow chain.  Horizontal cleats around the tire circumference provide outstanding traction in deep snow and on steep terrain. Think of it like fitting bulldozer tracks in under 30 seconds.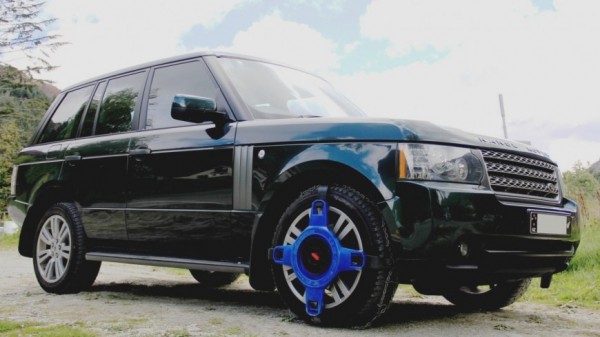 ALPINE PRO's features
Simple and extremely fast to fit and remove(Fitted from the outside in a matter of seconds. No need to reach behind the tire or lie on the ground)
Will not rust – Designed using heat-treated, high chrome steel chain and engineering-grade polymers
ABS and traction control compatible – vehicle safety systems continue to work as normal because the chain does not grip the tire
Zero-clearance compatible – The chain system does not extend around the back of the wheel making it ideal for modern vehicles with very limited clearances behind the wheels and inside the wheel arches
Adjustable to suit a range of wheel diameters right up to the biggest 4×4 tires
Will not damage or scratch alloy wheels
Outstanding traction on ice and snow 150mm+ depth – ALPINE PRO provides outstanding traction in deep snow, ice, wet grass, mud and on steep gradients and hilly terrain
For heavy-duty use and vehicles up to 5,000kg.
for more infromation
Phone:        +64 (0)20 4004 1023