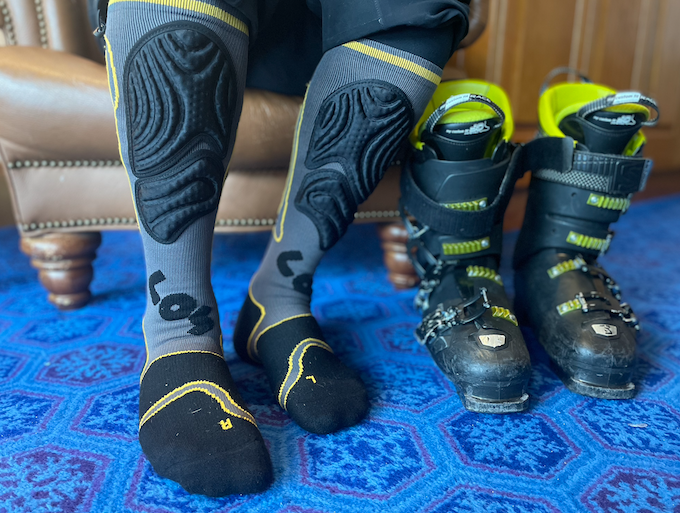 LINE OF SIGHT GEAR (LOS) Announces the Launch of EXO-1: Ski Socks Reinvented
Ogden, Utah; December 2022 – An innovative and revolutionary tech has entered the snow ski sock market. Developed by engineers and medical doctors, the EXO-1 is the first-of-its-kind ski sock that has been shown to reduce lower leg soreness while skiing.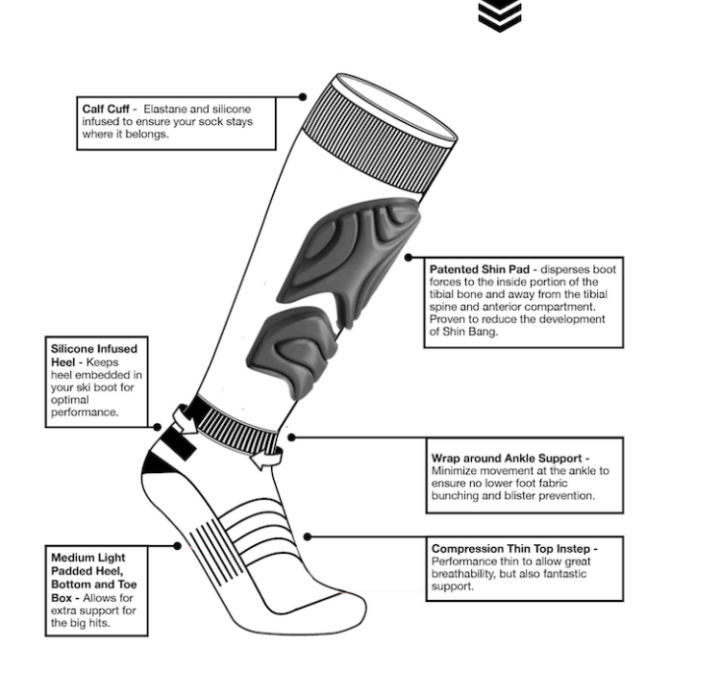 This patent-pending tech utilizes a sock-integrated, variable thickness, EVA foam pad over the shin area to divert ski boot front pressure to the inside boney flat surface of the tibia and away from the anterior border and compartment. This allows for much-improved comfort while not sacrificing performance. "Shin Bang" or "Boot Bang" is a common problem for skiers caused by too much space between the skier's shin and the tongue of the boot. This often occurs because skiers do not buckle their boots tight enough to allow for better lower leg circulation. The repeated banging of the skier's shin to the boot results in bruising of the anterior border of the tibia and irritation of the anterior compartment muscles.
The EXO-1 addresses this problem by filling that space without the need to aggressively tighten the ski boot. This improves blood flow to the lower leg, maintains performance, and dramatically reduces the risk of developing "shin bang".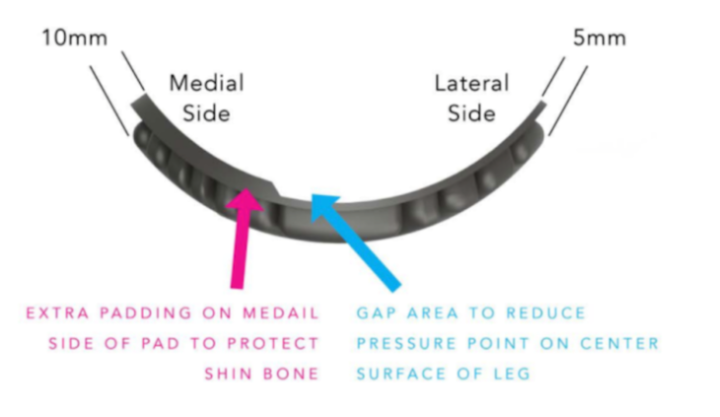 LOS has launched a Kickstarter campaign where anyone can pledge money to support the product and order pre-sales. The EXO-1 Ski Sock has an anticipated March 2023 delivery date to its backers and will be in retail stores for the 2023/24 ski season.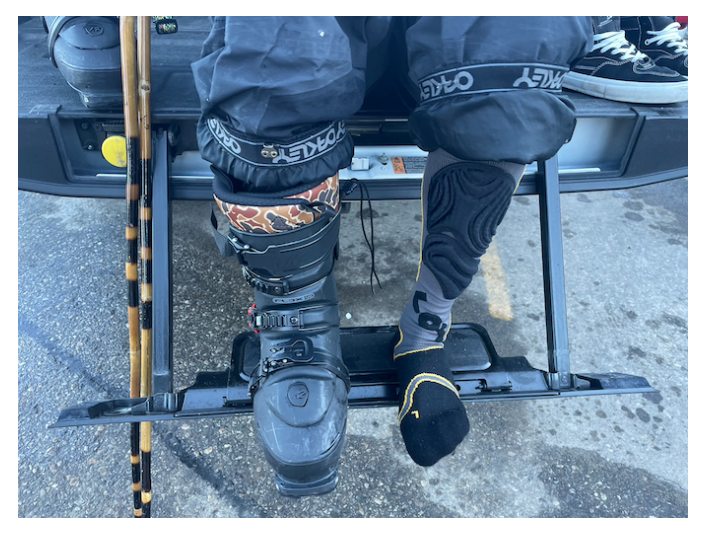 To learn more and to support us please visit:
https://www.kickstarter.com/projects/losgear/the-exo-1-ski-socks-reinvented?ref=section-homepageview-more-recommendations-p1
Adventure Magazine Comment:
Whenever anyone get off their butt and comes up with an idea to make any sport better – more coimfortable – better to perform, at Adventure we are here to help – get behind Wes and his team – – just click link!