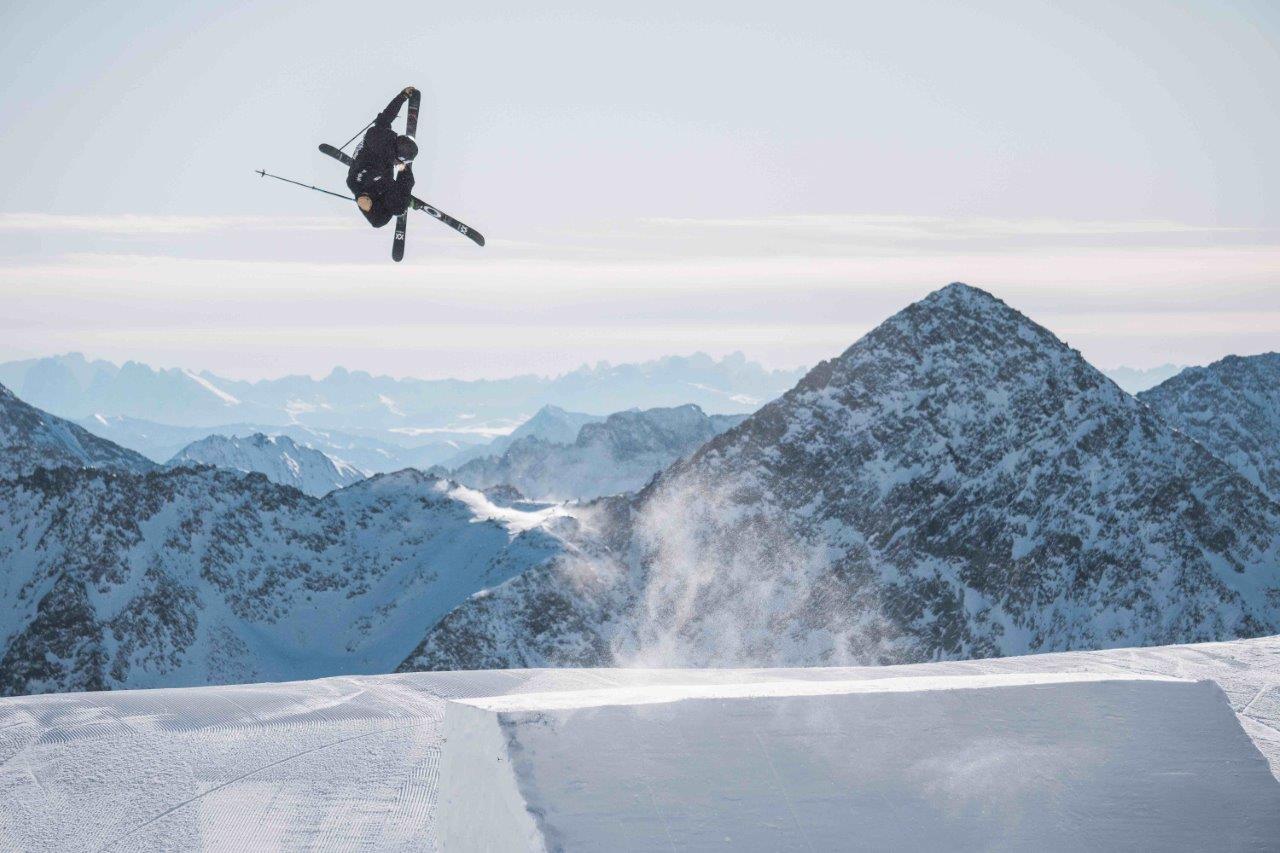 Finn Bilous
Biggest accomplishments so far:
Becoming New Zealand's first and only Winter Youth Olympic Medalist with a 2nd in Halfpipe & 3rd in Slopestyle at the 2016 Winter Youth Olympics in Lillehammer, Norway.
Representing New Zealand at the 2018 Pyeongchang Winter Olympics in Men's Ski Slopestyle.
Finalist for the SKY NEXT Emerging Talent award at the 2017 Halberg Awards.
3rd – 2018 Spring Battle in Flachau, Austria
4th – 2017 Jossi Wells Invitational
5th – 2018 Seiser Alm FIS World Cup Slopestyle
13th – 2018 Pyeongchang Winter Olympics Slopestyle
Local ski field: Cardrona, New Zealand.
Standard boring question – when did you start skiing – how did you start – did you like it from the get go or did you need to warm up to it?
I started skiing when I was just 2 years old, being held up between my parents legs on the slopes of Cardrona & Treble Cone. I did a bunch of different sports growing up like biking, surfing, rugby, skateboarding etc. I've always liked doing a bunch of different sports however, when I was about 6 years old, I started to realise that my froth for skiing was much stronger than for any other sport. Thankfully, that froth I had for skiing as a 6 year old grommet has never worn off and I'm still so stoked everyday I get to go skiing.
Any major influences or people you have really looked up too so far in your career?
I've got a wide range of people I gain inspiration from, in all aspects of life. However in skiing, my main influences would be, Jossi Wells as he was the first 'pro skier' I really got to see in person. I've always loved watching his smooth style up Cardrona and it's been super inspiring having someone from your hometown that's won X-Games medals, filmed with the biggest ski companies and gets paid to ski all over the world. As a super grom, I remember watching all of Jossi's ski videos throughout our summer here in NZ and just idolising the lifestyle he was getting to live so it's pretty cool to be living a fairly similar lifestyle today. Sammy Carlson is also a big inspiration to my skiing. I like his style both in and out of the park and how he looks like he's always stoked to be up in the mountains. Candide Thovex, like most skiers, is a person I've looked up to a lot as well. I really appreciate a skier who can shred in every aspect of skiing whether it's jumps, rails, big mountain or halfpipe and I think Candide is the quintessential all rounded skier.
Describe how it felt to go to the Olympics?
The Olympics were insane! Looking back at the whole experience now, it was such a crazy couple of weeks. However, when we were actually there, it didn't seem like anything out of the ordinary. You become so used to waking up in a small hotel room with one of your teammates, putting on your uniform and credentials and heading to the food hall in the morning. It all just started to become part of your day-to-day living and you wouldn't think about how strange it is to have go through security, just to get some kai in the morning. I stayed at Olympics for the whole duration of the games, with my event taking place 8 days after the opening ceremony, so it was sick getting to have some time in Korea where it wasn't all just focused on the competition. We got to check out a bunch of different events, meet some rad new people and a few of us even went surfing on the east coast of South Korea whilst it was snowing. Despite not getting the result I was looking for, I definitely had a good time at the Olympics and it was epic to be apart of such a successful Olympic campaign for Team New Zealand.
What were your expectations about going?
My main goal at the Olympics was just to lay down my best possible run. Because, if you can do that in our sport, then there's nothing else you can do and it'll all be up to the judges. I try to not get fixated on the outcome of an event or just think about the results, instead I try to just focus on the process of what I need to do to ski the best I possibly can. Thinking back to my event on the 18th of February, I'm not sure I was able to achieve this as I don't believe the run I landed was my best possible display of skiing on that day. That definitely still gives me some uneasy feelings to say today. However, after crashing on my first run doing a Switch Triple Rodeo 1260. My coach Hamish McDougall and I had to make a clutch decision at the top of the course on what I should do for my second run. Based on the runs that were being landed, we decided to pull back the technical difficulty of my run a little bit and do a Switch Double Cork 1260 with mute-to-japan grab on the final jump instead of going for the Switch Triple Rodeo again. I thought if I was able to land this run clean, it should be enough to get me through to finals where I'd look to improve my run again. However, I was awarded a score of 85.00 points which initially placed me in 12th but got bumped down into 13th position later, just outside of the finals by 0.80 of a point. I was absolutely gutted standing at the bottom realising, my 2018 Olympic campaign was abruptly over. However, I was still happy with the way I skied at the Olympics but seeing as I didn't land that Switch Triple Rodeo 1260 in my run, I don't think I can call that my best possible display of skiing. Being just off the mark of making that Olympic final definitely ignited the fire for the next few competitions and has already got me thinking about Beijing 2022.
How was Korea as a destination?
To be honest, we saw a fairly skewed view of South Korea. As we were living in the Olympic village the entire time, we stayed in tall, bland hotels, ate in a food hall (my favourite spot in the village) where you could eat almost any cuisine and were surrounded by a bunch of kiwi teammates and support staff. It's almost weird how much of a little bubble you can live in when you're at the Olympics. I found the village almost had a school camp vibe where everything was really accessible and convenient, there's a bunch of rules about what you can and can't do and there's always something going on. It was a funny place to live for a couple weeks.
What is next in line for Finn?
I finished high school last November so this will be my first year that I can put all my energy strictly into skiing, which I'm super excited about! This NZ season I mainly just want to ski as much as I can, both in and outside the park. I'll be competing in the Winter Games up at Cardrona in August but other than that I don't have too many contests on. Therefore, I'm going to try do a bit more filming and get back into doing some Freeride events like The North Face Frontier over at Remarkables. Then I'll be heading over to the Northern Hemisphere to ski and compete for another 5 months, come November. Stoked!
If you were not a skier what would you be doing?
Hard to say really, I'd probably be like most of my mates from Wanaka, at a University in New Zealand partying way too much haha…