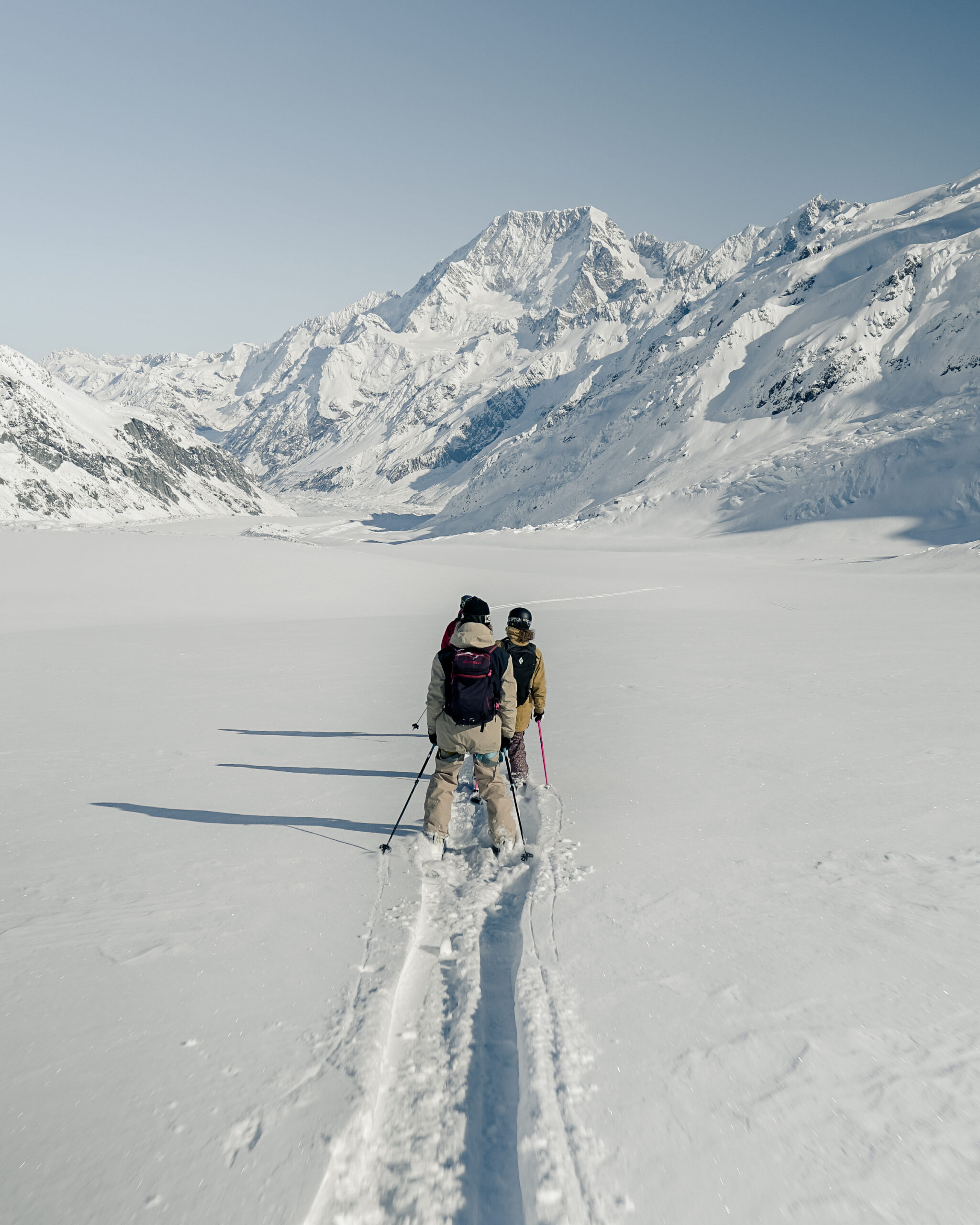 Become part of the rich history of skiing on the Tasman Glacier, with tours being offered since the early 1970's what better way to experience all the Tasman has to offer. If you're looking for an adventure like no other, then Skiing The Tasman Glacier is for you.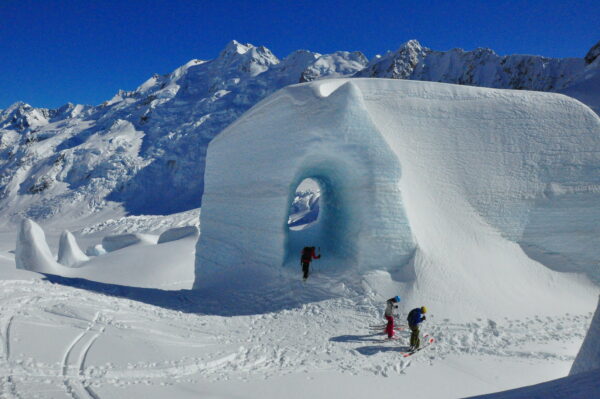 The Tasman Glacier is one of the most exhilarating ski destinations in the world. With a base elevation of 3,000m meters above sea level, the Tasman Glacier is the highest-altitude ski run in New Zealand.
The Tasman Glacier is located in the Southern Alps & is part of the Tasman Glacier National Park, with a huge blue ski run to suit all levels of ability for both skiers and snowboarders and epic views of unbelievably blue lakes and wide-open skies to jagged mountain ranges piercing the clouds, exploring Aoraki/Mount Cook National Park offers an off-the-beaten-track adventure that will leave you amazed.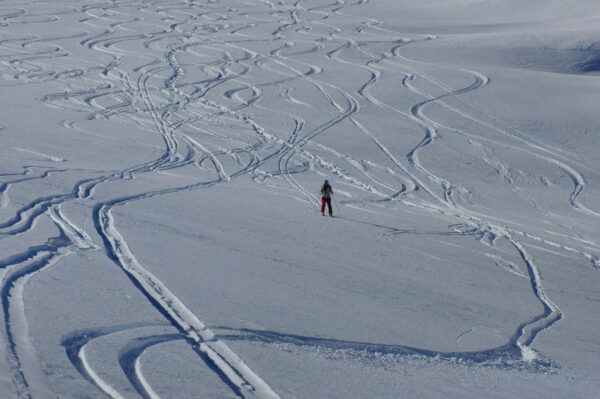 Trade-in bustling groomed runs and lift lines for fresh untouched powder with friends & family. Skiing the Tasman Glacier should be right at the top of your bucket list & is an excellent introduction to backcountry skiing in an incredible setting.
The experience begins in a ski plane pioneered in New Zealand by Mount Cook Ski Planes & Helicopters founder Sir Harry Wigley. In 1953, while flying tourists around Mount Cook and over glaciers, Sir Harry Wigley saw the need for a retractable ski which would allow aeroplanes to take off from an airfield & land on snow. With good old kiwi ingenuity, Harry fashioned the first mechanically lowered retractable ski two years later. The concept and design have since been refined, including hydraulically operated skis & plastic soles, to provide a smooth as butter glacier landing, making this amazing experience possible.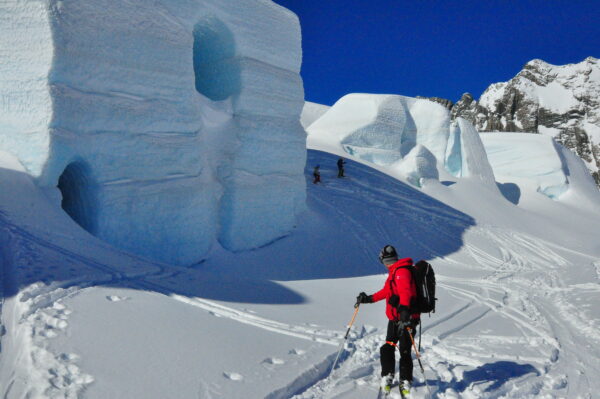 As you fly up the Tasman Valley, past the Hochstetter ice fall & cloud piercing Aoraki/Mt Cook before landing on the Tasman Saddle. Two alpine huts sit amongst the snowy expanse, with the mass of ice beneath their wooden floorboards, surrounding peaks poke their noses out of the glacier with icefalls cascading down to join the main flow.
As you depart the Ski Plane, clip into your bindings, & follow your guide down the first run of the day. Past the Darwin Icefall, visit ice caves and peer into deep crevasses. Over your left shoulder you can see the Tasman saddle hut perched above on a rocky cliff.
The sweeping ski run follows the gentle gradient of the glacier to your awaiting ski plane and a deliciously scenic lunch.
After your stomach is full and sunscreen is reapplied, round two is beckoning.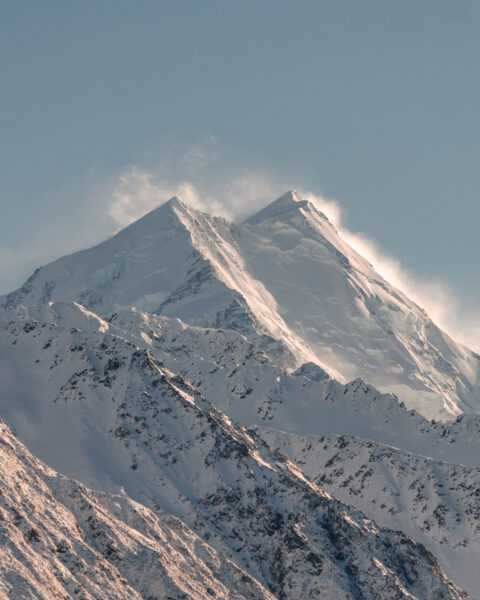 The second ski run showcases a different section of the top of the Tasman, through the Canyon Lands. Giant sized ice blocks and deep glacial canyons demonstrate the sheer size of the glacier with nearly 600 meters of ice beneath your skis. Our expert guides always ensure your safety & comfort, providing local knowledge and tales, all with lashings of good humour.
With your second ski run done and dusted, you'll hop on board the ski plane for your scenic flight back to the Mt.Cook Airport.
So grab your skis, snowboard, or hiking boots, & get ready to venture New Zealand's longest ski run – The Tasman Glacier.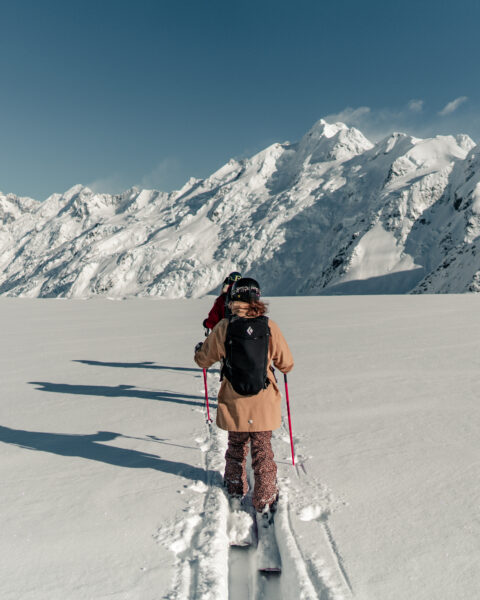 Is there a age restriction, what's included & how much does this experience cost? 
A minimum age of 10yrs required for children. At $799, flight transfers, ski guide and safety equipment are all included in our trips. Lunches and ski gear can be ordered at additional cost in advance with us prior to your ski date.
How many people per group can Ski The Tasman Glacier?
Our Ski Plane's & Helicopters can transport up to 7 passengers per flight. (6+ pilot in a helicopter, 7+ guide & pilot in a Ski Plane)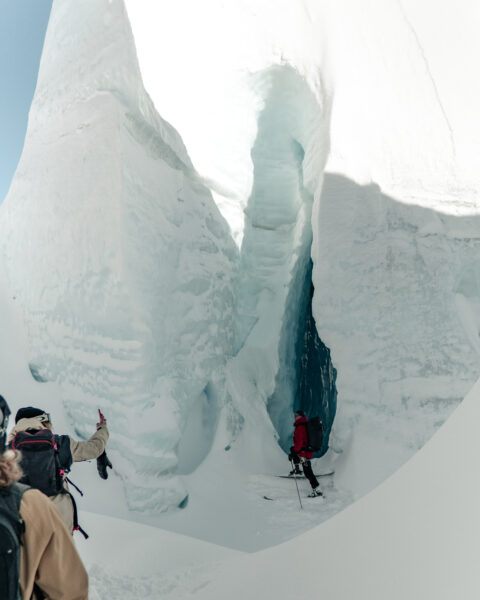 When to visit / Ski The Tasman Glacier
Every fine day from mid-June to late-October is usually the best time to visit. Conditions are colder & we get more powder days through July to mid-August. Perfect for first-time skiers. We can operate outside these dates depending on conditions.
Where to stay
We offer a special accommodation and Ski The Tasman package in association with The Hermitage Hotel, which includes two night's accommodation with breakfast & a Ski the Tasman experience from only $1,330 per person (minimum two people).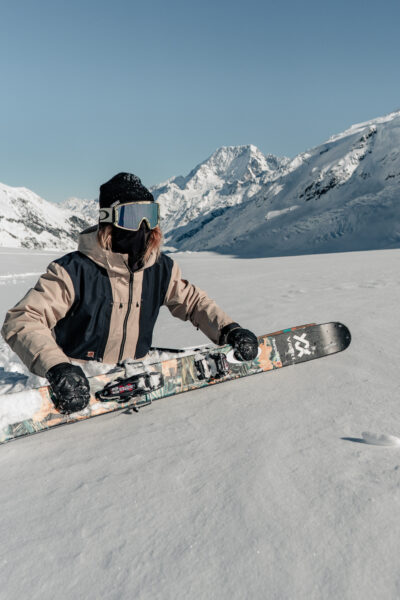 Things to do in Aoraki/Mount Cook
Other local tourist attractions include relaxing at Tekapo Springs, take the jump out of a plane at Skydive Mt.Cook – New Zealand's most spectacular skydive, or choose from our wide range of scenic flights & heli-hike options available on the day.