News
Coronet Peak extending the 2018 ski season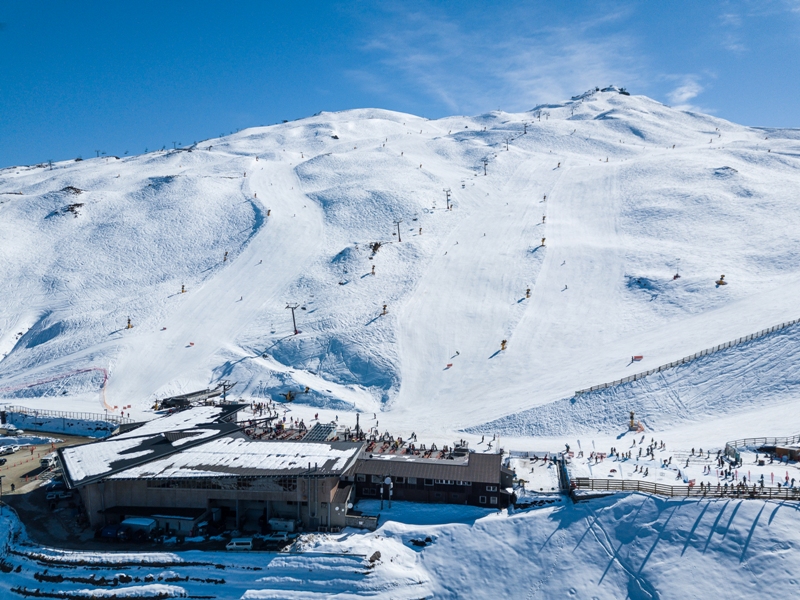 Coronet Peak, the popular Queenstown ski field, has extended the ski season by one week off the back of great snowfall in spring, continued cold temperatures and demand from locals.
Instead of closing this Sunday the 30th of September, the 280ha field will stay operational until Sunday 7th October. It will close temporarily on Monday October 1st to reboot for the week ahead.
Nigel Kerr, Ski Area Manager Coronet Peak, said the season had been amazing, with recent snowfall a bonus.
"On top of the snowfall last week adding an additional 60 cms to our base, we've had more cold temperatures and snow this week.
"The snow would typically be falling away toward the end of the season, so it's fantastic to have bonus days."
Nigel says locals will be hugely appreciative that their ski field is staying open longer.
"We've had a really good season from start to finish and guests have been loving spring conditions.
"We can hold our heads high as we end what is surely one of the best seasons we've all enjoyed."
Coronet Peak will be operating all three chairlifts as well as the Magic and Beginner carpets.
@theremarkables #theremarkables #findyourfreedom
@coronetpeak #coronetpeak #goodtimes #nightski
@mthutt #mthutt #yourmountainiscalling #methven