News
Deputy Prime Minister opens Porters new chairlift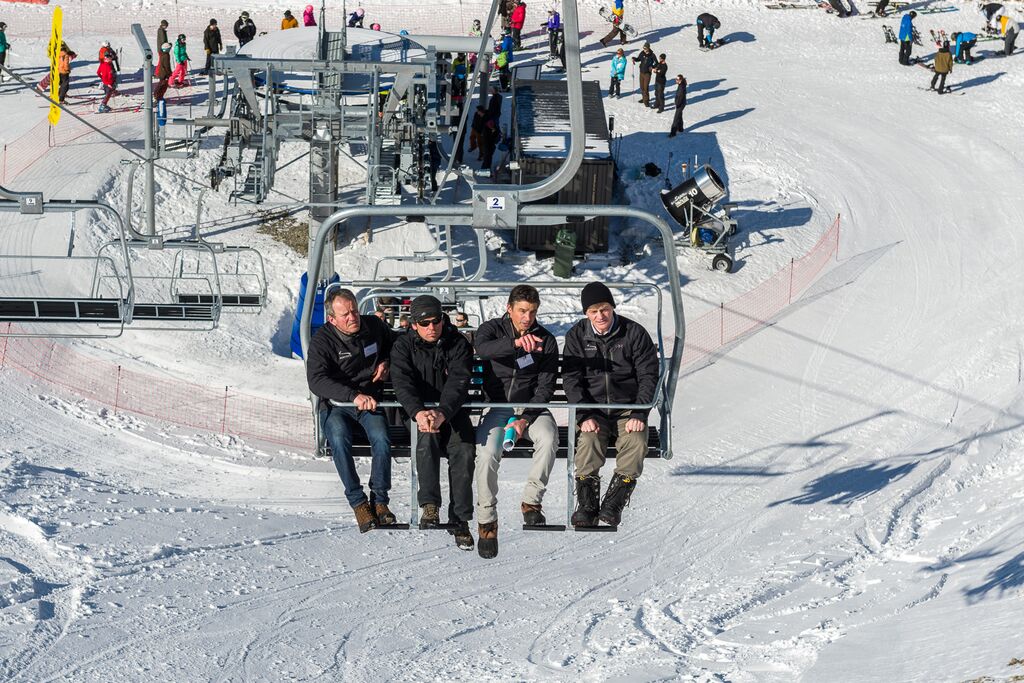 Deputy Prime Minister and Minister of Finance Hon. Bill English officially opened the new Porter's ski area 'Easy Rider' quad chair lift today (Wednesday 5 August) in Canterbury.
Hon. Bill English unveiled a commemorative plaque, cut a ribbon and took a ride up the new chairlift in perfect winter skiing conditions.
Porters' director Simon Harvey said since the new chairlift began operating in June feedback from visitors has been overwhelmingly positive.
"It's been a great start to the ski season and Porters is on track to having our best season ever in terms of skier numbers.  We recognised the need for high quality tourism infrastructure in Canterbury and Easy Rider is the first step in Porters meeting this demand," says Mr Harvey.
More than $7million was invested to install the new chairlift, complete earthworks and undertake other improvements at the ski field. Work was undertaken over seven months from last November to May this year.  The Easy Rider chair is just under 700m long, has eight towers and can move 2,000 people per hour.
"This is a major drawcard for Canterbury," says Christchurch and Canterbury Tourism CEO, Tim Hunter.  "The addition of this new chairlift is sure to increase interest to Porters as well as enhancing the entire winter and ski appeal for the region."
Other improvements in time for this ski season include a new integrated ticketing system, new beginners slope, new T- bar and expansion to the cafeteria. A new racking system in the rental department also allows for more room and improved storage space.