News
Snow dump delivers epic powder day at Coronet Peak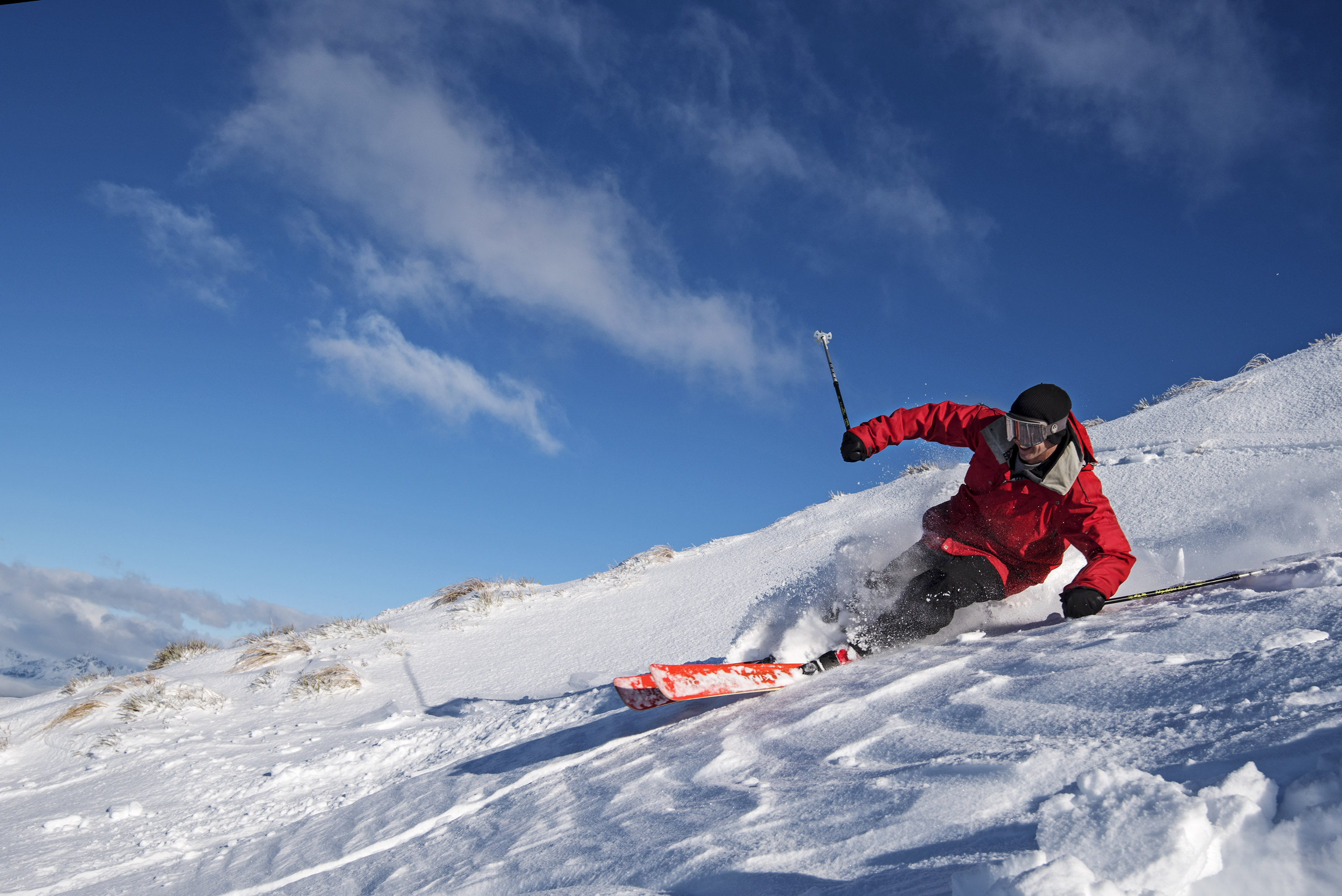 Queenstown's Coronet Peak was all big smiles and fantastic conditions as the ski area delivered a "perfect powder day" today.
Ski area manager Ross Copland said he'd been "waiting for a day like this for three years" as this week's heavy snow falls blanketed the mountain with fresh snow.
"We were really thrilled to see the aftermath of the snow bomb and it certainly didn't disappoint," he said.
"It's the biggest dump of snow we've had at this time of year for three years.
"We haven't even been open a week and it's unbelievable to see the mountain in this great shape so early on in the season.
"People made it a powder day public holiday and turned it into a three day weekend which was great to see.
"Many locals told me they'd done everything they could to make it up here today!"
Conditions are set to remain calm over the next few days, with temperatures staying low.
Weekend guests should expect to see a light dusting of snow, as the ski area gears up for a weekend of fun and frolics when Coronet Peak plays host to all mountain events as part of the 41st American Express Queenstown Winter Festival.
For further information and snow updates go to www.nzski.com and www.winterfestival.co.nz for the latest festival news.
ENDS
Picture Caption:
1/ Skier Jake McCleary carves through light-as-air powder
2/ Breath-taking views and conditions to match at Coronet Peak
For more media information please contact:
Ross Copland
Ski Area Manager Coronet Peak
P: 03 442 4634
M: 027 838 9399
or
Fiona Woodham
Media Liaison, NZSki
Ph: 03 441 1117