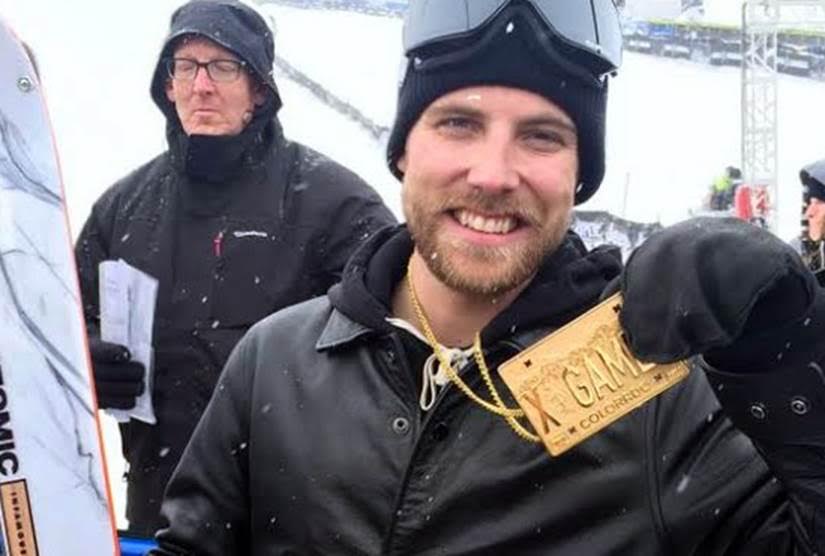 NZ freeskier Jossi Wells (Wanaka) has won gold in slopestyle at the Winter X Games in Aspen. His 10th year competing at the prestigious event, today's result brings Jossi's X Games medal tally to five, but this is his first gold.
With the field stacked with the current who's who of freeski slopestyle including three-time X Games gold medallist Nick Goepper (USA) and Olympic gold medallist Joss Christensen (USA) nothing short of perfection would impress the judges.
Mother Nature would add to the challenge. 35cm of snow falling on the slopestyle course overnight would slow competitors' speed and make it difficult to throw down the most technical of tricks. Competing the previous evening (Sunday night NZT) in the Big Air Jossi had struggled for speed and hadn't been able to land the tricks he'd planned and had been "feeling pretty bummed."
Today's slopestyle event would be a whole different story. Landing his first run of three with a top score of 88.33, Jossi knew he was in contention for a medal.
"As soon as I cleared the first jump I knew I could do the run I wanted to do."
The run includes a new trick – the switch left double 14 with safety grab – learnt during the spring training camp held at Cardrona Alpine Resort at the end of the New Zealand season. The new addition to the trick repertoire has already paid dividends, earning Jossi a silver medal at the Dew Tour in December 2015 and now gold at X Games.
Jossi's first run score of 88.33 would always have been enough for the win, only USA's Gus Kenworthy coming close with a score of 87.33; however, the Kiwi knew he could do better. Coming in for his third and final run he carved his way down the course, making easy work of the rail section at the top and spinning cleanly off the three jumps for a high score of 90.00.
"This is my 10th year competing at X Games and it's awesome to win the gold here today," he said after the competition.
Gus Kenworthy finished in second place and Oystein Braaten (Norway) third.
Also competing at X Games Aspen was Jossi's brother Byron Wells who finished seventh in the men's freeski superpipe on Friday (NZT). Janina Kuzma (Wanaka) finished fifth in the women's freeski halfpipe and snowboarder Christy Prior (Kaukapakapa) fifth in slopestyle on Saturday (NZT). Beau-James Wells was due to compete at X Games but had to withdraw after suffering a broken collarbone during training for the International Ski Federation World Cup at Mammoth Mountain, USA last week.
About Jossi Wells
Jossi is a five-time X Games medalist from three different disciplines — Big Air (bronze), SuperPipe (2010 silver) and Slopestyle (silver in 2008, Tignes 2013, gold 2016). In both 2012 and 2013, he competed in all three freestyle ski disciplines at X Games Aspen: Slopestyle, SuperPipe and Big Air, proving he's one of the most versatile skiers on the planet. At the 2014 Winter Olympics, Jossi was the only skier to compete in both slopestyle (11th) and halfpipe (4th). Focusing solely on slopestyle in 2015, Wells recently finished 2nd at the December 2015 Dew Tour Breckenridge.
Jossi's winning run: Right 270 on, 270 out; switch left 270 snow slide; left 270 off back to switch; switch 450 forward; double 12 mute grab; switch right double 10 safety; switch left double 14 safety grab.