Gear
The Spikes Spider EASY SPORT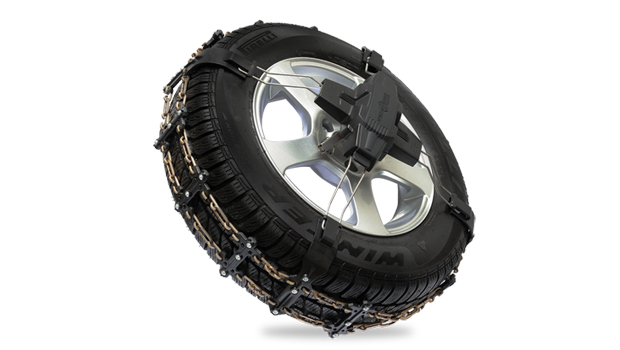 The Spikes Spider EASY SPORT
The Spikes Spider EASY SPORT provides a smooth running and no-fuss solution for mid-sized vehicles up to 3,500kg.
The EASY SPORT offers the same great traction, smooth ride and self-aligning fit as the hub-mounted SPORT system.  The EASY SPORT is a lug-fixing version for complete removal from the wheel after each use.
EASY SPORT's features
No need to move the vehicle so the chains can be fitted even if you're already stuck
Excellent for use on ice and snow 150mm+ in depth. The SPORT range provides outstanding traction in deep snow, ice, wet grass, mud and on steeper gradients and hilly terrain
No need to disengage traction control or ABS systems – vehicle safety systems continue to work as normal
Zero-clearance compatible – The chain system does not extend around the back of the wheel making it ideal for modern vehicles with very limited clearances behind the wheels and inside the wheel arches
Smooth and quiet running
650km asphalt endurance test
Will not rust – made using NIROSTA stainless steel chain.