Uncategorized
Whakapapa ski area record breaking season opening benefits more than just skiers and snowboarders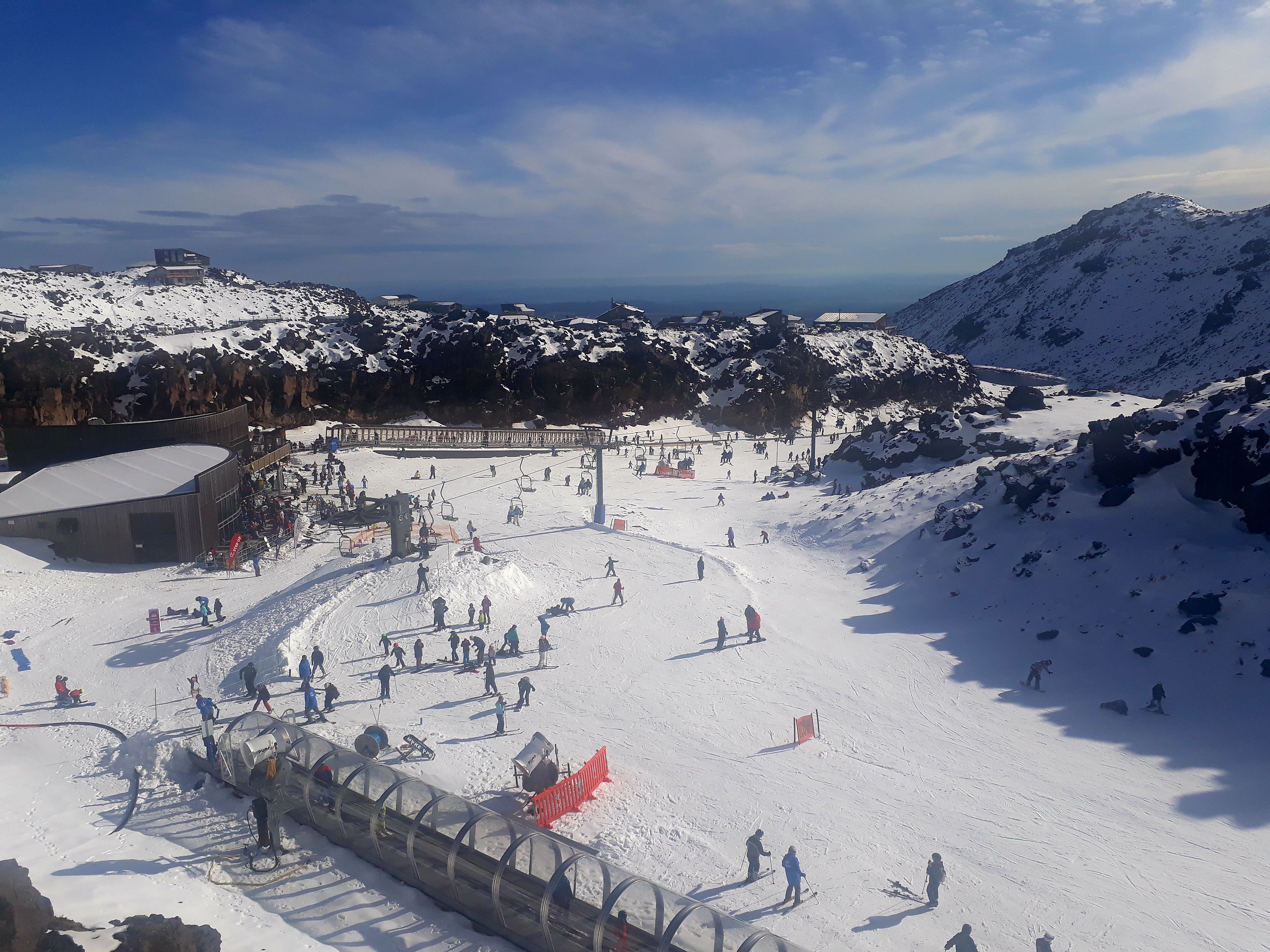 MT RUAPEHU, 5 JUNE 2018: Mt Ruapehu's early ski season opening is proving a winner all round.
Not only are the skiers and snowboarders loving it but the local community is also benefitting from the early influx of visitors to the region.
Ruapehu Alpine Lifts (RAL) Chief Executive Ross Copland says, "Whakapapa welcomed 3,685 visitors over Queen's Birthday opening weekend, smashing last year's opening weekend record of 2,700 visitors.  The growth validates the $23m investment in new facilities at Whakapapa in the past 2 years – including a snow factory and new lifts.
"Local businesses have also reported extremely strong numbers with Chateau Tongariro saying that they were 'full of skiing families from New Zealand and Australia' over the long weekend."
Traditionally June has been one of the quietest months of the year for the Ruapehu region due to the ski areas not opening until early July.  "With snowmaking capacity now matching our counterparts in South Island, and a June opening, we can guarantee the longest snow season in New Zealand," Ross says.
"Rather than being the last to open, Whakapapa is now the first commercial ski area to open and that's a big deal not only for us, but for the wider Taupo-Ruapehu visitor economy."
And the outlook for more snow is looking good, with more forecast this week. RAL is not ruling out early opening of other facilities on the mountain, including Turoa Ski Area if the snow keeps coming and temperatures stay cold.
A combination of a helping hand from Mother Nature and state of the art snowmaking meant that not only did the ski season start last weekend, but Happy Valley opened for free skiing a day earlier than scheduled.  The Lower Mountain was also open via the Rangatira Express lift on Saturday – the earliest the lift has ever opened for skiing & snowboarding.
Whakapapa is the first commercial ski area to open in New Zealand and offers skiers and snowboarders the longest scheduled winter season in the country, operating through until Labour Weekend in late October.
RAL installed the Snow Factory at the beginning of the 2017 ski season and it's New Zealand's first all-weather snow making machine, capable of making snow in temperatures of up to 25 degrees Celsius.