Features
Media Release: Pecha Kucha Shows a Different Side of Winter at the American Express Queenstown Winter Festival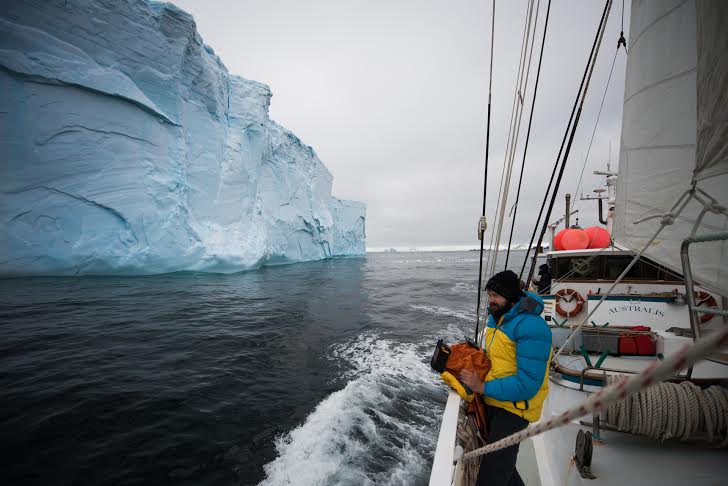 QUEENSTOWN –

The American Express Queenstown Winter Festival is excited to announce the addition of a winter-themed Pecha Kucha event in association with new clothing partner Macpac.
The line-up of speakers includes local mountaineer and hero Ben Dare, artist and explorer Joseph Michael and Bruce Wells – father of New Zealand's top alpine athlete brothers Jossi, Byron, Beau-James and Jackson.
Queenstown local Ben Dare already has a number of climbing accolades to his name, and is also soon to be the recipient of a Top Civilian Bravery medal by the New Zealand Royal Humane Society for rescuing fellow climber Scott Scheele at 6500m in the Himalayas. Ben will share stories of his adventures with the New Zealand Alpine Team.
Pecha Kucha has quickly become a worldwide phenomenon as a fast-paced evening of sharing stories and ideas, following a simple presentation format where a speaker shares 20 images with the audience, with only 20 seconds to narrate the images.
Macpac General Manager Alex Brandon says that Macpac are excited about their debut involvement with the American Express Queenstown Winter Festival and notes the Pecha Kucha event is a perfect fit for their brand values.
"Macpac encourages New Zealanders to challenge themselves and explore their environment. The Pecha Kucha powered by Macpac really celebrates that adventurous spirit. Macpac is a longstanding sponsor of the renowned New Zealand Alpine Team. The team do some phenomenal things and it's great to have an exciting new platform for them to share their stories," says Alex.
On the other side of the creative spectrum is artist Joseph Michael who has produced a stream of innovative and groundbreaking projects across the spectrum of film (The Hobbit), television, documentaries and fine art.  In his most recent work, "Dark Cloud / White Light", Michael consolidated his passion for time-lapse photography, 3D film, landscape art and sound to create a fully immersive, multi-media art installation. Joseph will share stories and images of his recent trip to Antarctica.
Father Bruce Wells will share stories of fatherhood. Bruce moved to Wanaka more than 25 years ago to work as a patroller, and alongside wife Stacey Wells and raised sons Jossi, Byron, Beau-James and Jackson, on the slopes. Today, the brothers are achieving great success in the international freeskiing arena.
American Express Queenstown Winter Festival Manager Lisa Buckingham is excited about the new addition to the festival calendar and says that the theme of Pecha Kucha powered by Macpac is, of course, winter.
"The unique format will give guests an exciting insight as to what winter means to a range of different people, who all have fascinating stories to share;" says Lisa.
Pecha Kucha powered by Macpac will be held Thursday 25th June during the American Express Winter Festival (19-28 June). An additional seven speakers will also take to the stage at 20:20 (8:20pm) at the Queenstown Memorial Centre. Tickets will cost $15 for adults and $10 for children and will go on sale alongside all other tickets for events on the American Express Queenstown Winter Festival programme on Monday May 4th at 12pm. American Express Card Members can purchase tickets from 9am on Tuesday 28th April as part of the American Express Pre-Sale.
For more information, updates on speakers and tickets please visit www.winterfestival.co.nz.